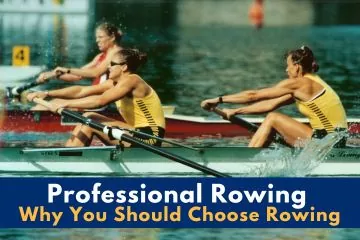 Hi everyone! My name is Rachael Taylor, and I'm a professional rower. I've been in the Olympics so I know what it takes to get there. You can read more about my life here.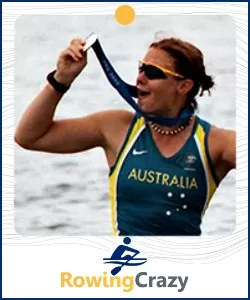 The truth is that not everyone wants to be a professional rowing champion. Heck, there are days when I wonder why I went this route, but there isn't a single day that passes that I regret picking up that oar!
I always recommend that young people, especially women, take up rowing in high school and college. Even if you never row again, you will learn so much from this sport, and I mean more than just how to row!
Let me explain my reasons for encouraging young people to take up rowing. (Even seniors should consider rowing, but that's an article for another day.)
What Rowing Can Bring to Your Life
Before I talk about becoming an professional rower, let's talk about how rowing, even if you only do it for a few years in college, can help you for the rest of your life.
You learn teamwork. You will need to learn teamwork for whatever other job you intend to make your career. As any married folks will tell you, a successful marriage requires commitment, teamwork, and (horrors) concessions. If you become a parent, you will need to learn teamwork to successfully co-parent, and no matter what type of career you have, you will need to learn teamwork so why not learn it now?
You gain confidence and self-esteem galore! Yes, you will make mistakes, but the confidence that you will have knowing that you can tackle anything will have you feeling like you are the King/Queen of the world!
You will learn who you truly are and what you are capable of. No one can give you that, but rowing will teach you this vital and life-changing sense of self-awareness.
You will learn how to manage stress and look after yourself. You will be responsible for your position on the team and quickly learn that if you don't look out for yourself, no one else will.
You will never be in better physical shape than you will be after a season of rowing. You will love the shape that you are in. I've found that many people continue to value that physical fitness the rest of their lives, taking up indoor rowing or some other type of fitness program so they don't lose it.
You will make lifelong friends and build networks. You'll have real relationships, not just Facebook friends or superficial relationships.
You will make memories that will last a lifetime. Whether you're joining rowing clubs as a collegiate rower, training with crew members for a rowing competition, or spending fun times during indoor rowing sessions, you'll experience unique opportunities to improve both as a person and rower.
You may even get to travel the world! The World Rowing Federation holds annual rowing competitions across six continents – that sounds like a ticket for you to go and see places!
These are just a few of the things that you will gain from learning to row and rowing for a high school or college-level team.
I have yet to meet anyone who regrets those days, as hard as they seemed. You look back, and you know that rowing made you what you are today. You can't help but be proud of that.
Doesn't Being Worn Out from Rowing Affect School Studies?
I've been asked this question more by parents than students, but let me give you my take on this.
Let me address the parents. What do you remember from your college days or late teens/early 20s? I had friends who would go to 3 classes per day, eat and study all afternoon and into the early evening, hit up a party at about 8 PM, dance until 2 AM, and be back in class the next day at 8 AM bright eyed and bushy tailed, as they say.
You will never have more energy than you do during this time of your life. Yes, rowing is exhausting. Yes, rowing is hard physical work. Can your student handle it? Yes, they can and they do.
If you have any doubts, talk to some of the rowing students at the school your kid is thinking of attending.
I bet you get an answer such as, "As long as you are organized and plan things well, you know, taking time to eat and sleep, it's fine."
Your student will need to look after themselves and be organized, which is something that will follow them for the rest of their lives.
Just a Personal Note:
I would rather have my kid worn out from their workout sessions so that they study and then go to bed early than have them worn out from partying and drinking.
That's just something to consider.
Can I Become a Professional Rower?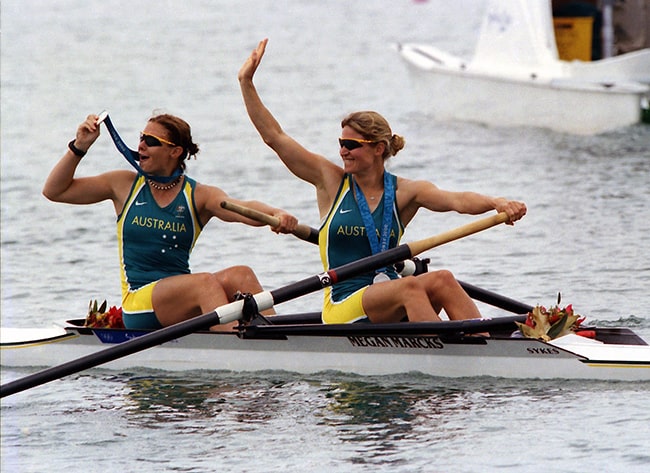 Yes, you can!
You can become a professional rower if you have the dedication, passion, and physical ability. However, it is important to note that it takes many years of hard work and training to reach the professional athlete level.
Here are some steps you can take to become a professional rower:
Start rowing early. The earlier you start rowing, the more time you will have to develop your skills and fitness. If you are a teenager or younger, you can join a rowing club or join the rowing team at your high school or college ( read more on how to get into club rowing ). If you are an adult, you can start by taking rowing lessons or joining a masters rowing program.
Train regularly. Professional rowers train for several hours a day, 6 days a week. This includes both on-the-water rowing, indoor rowing machine workouts, and cross-training exercises.
Eat a healthy diet. A healthy diet will give you the energy you need to train and compete. Make sure to eat plenty of fruits, vegetables, and whole grains.
Get enough sleep. Sleep is essential for recovery and muscle growth. Aim for 8-10 hours of sleep per night.
Be mentally tough. Rowing is a mentally demanding sport. You need to be able to stay focused and motivated even when you are tired or sore.
If you are willing to put in the hard work, you can become a professional rower. Just remember to stay focused on your goals and never give up.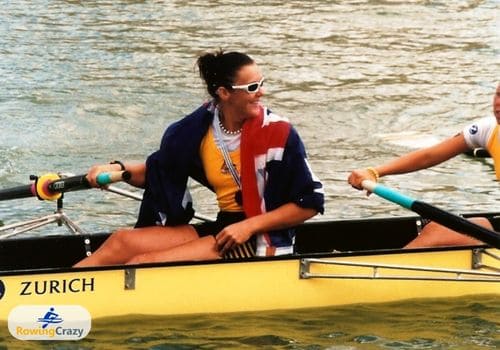 Here are some additional tips for becoming a professional rower:
Perfect your rowing stroke and develop a rower's body.
Find a good coach who can help you develop your skills and technique.
Attend rowing camps and clinics to learn from the best. Make friends and keep in touch, it can open doors to you later in life.
Train outdoors on the water and indoors on a rowing ergometer.
Compete in regattas and races to test your skills and progress.
Stay up-to-date on the latest rowing news and trends.
Network with other rowers and coaches.
With hard work and dedication, you can achieve your dream of becoming a professional rower.
Remember that whether you think you can do it or you can't, you are correct either way. (I think Henry Ford said that, and he was 100 percent right!)
If I did it, so can you!
Do Professional Rowers Make a Lot of Money?
This is a hard question because the answer varies so much depending on where you live, whether you are teaching or coaching in the private sector, and whether you make it to the Olympics or not.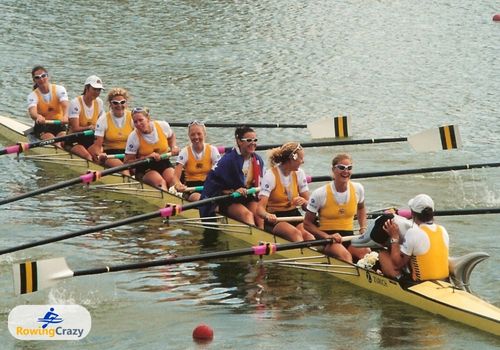 Let me start off by telling you that Olympic contestants (rowers), even if they win an Olympic gold medal, do NOT make a lot of money. Everyone has to hope for sponsors to keep body and soul together. You get a bonus for winning a medal, but it's about $5,000 dollars so don't get excited.
Some professional rowing champions who have won medals and gained popularity (think Michael Phelps) can earn a lot of cash with endorsements of products, commercials, and speaking engagements.
I've heard that Mr. Phelps will speak at corporate events (as a keynote speaker or industry expert) starting at $200,000.
I think I'm in the wrong sport!
Just kidding, I simply wanted to point out that while a few (very few) Olympic winners will be able to pull in big money, the majority of professional rowers won't come anywhere near that kind of money.
How Much Do Professional Rowers Make?
Rowers in some countries, such as the UK, Australia, and New Zealand, who are training for pro games, such as World Rowing Championships, are federally funded, but the majority of rowers are not.
I've heard that some professional rowers make about $64,000 (US dollars) a year working for a rowing club, providing personal training/coaching, or making videos for websites, but I can't confirm that number. I am putting it out there, however, just to give you an idea.
Why Don't Rowers Make More Money?
Oh my, where do I start?
Let me give you a few insights that you might find useful.
Rowing is nowhere near as popular a sport as say gymnastics, swimming, and running.
Male rowers often earn more money than female rowing athletes, which is horrifically unfair. Ask Megan Rapinoe.
Rowing is an expensive sport that makes sponsors harder to find. Who wants to pay for the racing shell, rigging, and travel expenses for a sport that few people will watch?
People don't want to pay big money for a no-name-recognition sport. Name one Olympic swimmer. Runner? Gymnast? Now name one Olympic rower (other than myself). You get the idea. Very few people recognize rowers – even at the Olympic level.
If you are considering a career in professional rowing, it is important to be aware of the financial realities of the sport. You should be prepared to work hard, make sacrifices, and practice discipline in order to achieve your goals. However, if you are passionate about rowing and are willing to put in the effort, it can be a rewarding experience.
How Long Does It Take to Become a Professional Rower?
This varies considerably depending on your age when you started rowing, how much time you've dedicated to rowing, and more.
The amount of time it takes to become a professional rower depends on a number of other factors as well, such as your natural talent, training regimen, and dedication to the sport. Most experts agree that it takes at least 4-6 years of consistent training to reach the elite level.
Remember that this means 4-6 years of spending about 30 hours a week rowing on the water and an additional 5-10 hours a week on the erg and other cross-training exercise routines.
Yes, you have to really love rowing to put yourself through this. Someone once said that to be a good rower, you need to be a bit of a masochist, and I laugh at this but then shake my head yes in agreement because it's true.
Once you are bit by the rowing bug, as it were, you won't give up. You'll miss rowing on the water in the winter (unless you are lucky enough to live where weather conditions are favorable most of the time), and you'll come to adore your erg. You'll name it and talk to it like it's your spouse. Yes, you'll curse at it, cry, and maybe when no one is looking, you might even stroke it and give it a kiss.
There is nothing like the thrill of competitive rowing and nothing as physically demanding, but I wouldn't change it for anything.
What Questions Should I Be Asking If I Want to Be a Pro Rower?
If you want to become a professional rower, there are a few key questions you should be asking yourself first:
What is my current level of fitness? How much rowing experience do I have? How often do I train?
What are my goals? Do I want to compete at the national or international level? Do I want to row in college? Am I interested in training for the Olympic Games or just local events?
What is my timeline? How long do I realistically think it will take me to reach my goals? Am I too old to train for the Olympics?
What resources do I have available? Do I have access to a rowing club or team? Can I afford to train full-time?
What is my financial situation? How will I pay for training, travel, and competition?
Once you have a good understanding of your current situation and your goals, you can start to ask more specific questions about becoming a professional rower, such as:
What are the training requirements for elite rowers? How many hours do they train per day? What kind of workouts do they do? Where will I do my training?
What are the nutrition and recovery requirements for elite rowers? What kind of diet do they follow? How much sleep do they get?
What are the financial realities of being a professional rower? How much money do they make? How do they supplement their income?
What are the opportunities for professional rowers? Can they compete in the Olympics? Can they row for a college team? Can they get sponsorships?
By asking these questions, you can get a better understanding of what it takes to become a professional rower and whether or not it is the right path for you.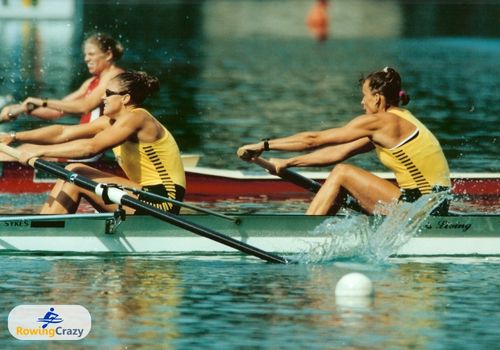 Here are some additional questions you might want to ask your coach or teacher:
What is the best way to improve my rowing technique?
What are the most common injuries in rowing, and how can I prevent them?
What are the mental challenges of being a professional rower?
How can I stay motivated when training is tough?
The more you know about the sport and the career path, the better equipped you will be to make informed decisions about your future.
Don't be afraid to ask questions! The rowing community is a great resource, and there are many people who are willing to help you achieve your goals.
To Sum Things Up
Becoming a professional rower is a challenging but rewarding goal. It takes years of hard work, dedication, and sacrifice to reach the elite level. However, if you are passionate about the sport and willing to put in the time and effort, it is possible to achieve your dreams.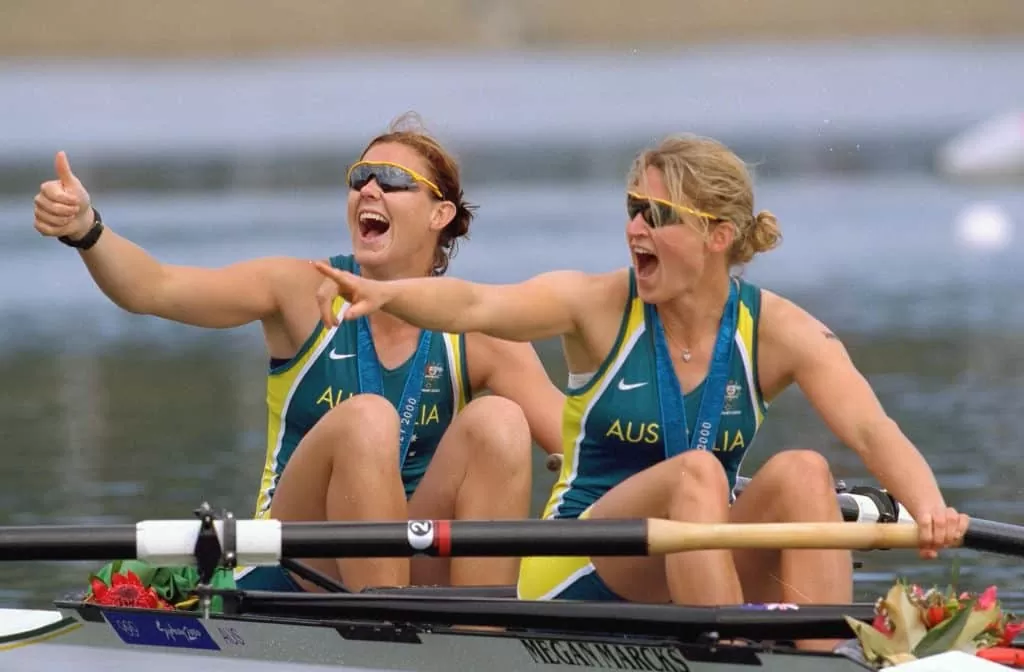 Here are some final thoughts to keep in mind:
Be realistic about your aspirations. Not everyone has the natural talent or dedication to become a professional rower. However, if you love the sport and are willing to work hard, you can still enjoy a successful career in rowing.
Find a good coach. A good coach can help you develop your skills and technique. They can also help you stay motivated and on track.
Set realistic goals. Don't try to do too much too soon. Start with small goals and gradually work your way up.
Be patient. It takes time to become a professional rower. Don't get discouraged if you don't see results immediately. Just keep working hard and you will eventually reach your goals.
Rowing is a demanding sport, which is what makes it such a rewarding one.
Rowing is nothing less than a challenge. I challenge you to take it on!
Now get your rowing gear on, friends!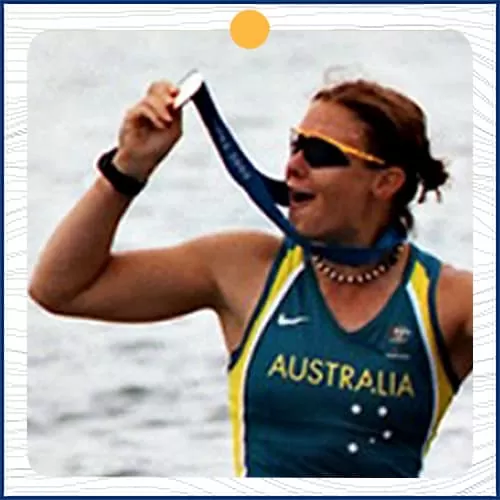 Written by Rachael Taylor – RowingCrazy.com
Olympic Silver Medalist Women's Coxless Pair – 2000 Sydney Olympic Games, Rowing World Championships Bronze Medalist (1999) & Silver Medalist (2002) In The Women's Eight
Rachael is a mother of two, former Australian Olympic Rower with a successful international rowing career. She won medals at the Rowing World Championships and a silver medal at the 2000 Sydney Olympics in the women's coxless pair. She now enjoys sharing her knowledge with the rowing community