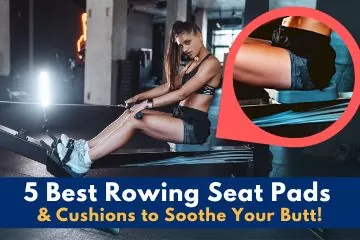 Today's article comes to you directly from my own extensive experience. If you've spent even just 30 minutes using a rowing machine, I bet you not only ended up sweaty and breathless, but your butt was also sore as heck.
We put nearly our entire body weight on our sitting bones, which just seem to drill into that seat. This sitting position puts pressure right where you don't want it, blocking blood flow and causing discomfort. There's something you can do about it, and that's by using a rowing seat pad!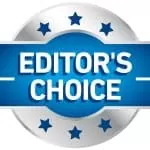 In a Hurry? Here are My Top 5 Picks:
In a rush and want to find the top-rated rowing seat cushions? Check out my top picks.
*We review fitness products impartially and may earn a commission from affiliate links. For details see our disclosure page.
You can read my full breakdown and review on each individual seat pad further down in this article, where we go into our findings for each cushion.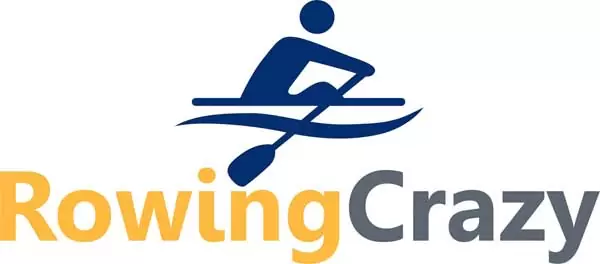 How Can I Make My Rower Seat More Comfortable?
Padded or not, even the most experienced rower will tell you that if you plan on rowing regularly, you'll want a seat cushion for your tush.
Finding seat pads for your rowing machine isn't the problem. You can find dozens of them online. The trick is to find the best rowing machine seat cushion for your behind.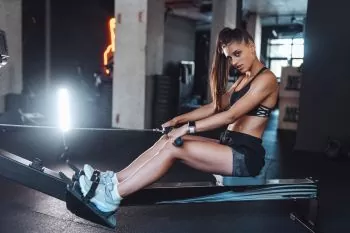 I've tried many of them over the years, and in this article, I'm going to give you my opinion of the top 5 rowing machine seat pads that will help your backside during those long-distance workouts.
Are you ready? Let's talk rowing, seat cushions, and how to get a comfortable behind while you are erging.
The Best Rowing Machine Seat Pads
One of the things you will discover when you start to search for the perfect seat pad is that there are different shapes and designs.
Try to think about where your butt pain is so you can get a pad that works well for you.
Some people like the cutouts for their sitting bones and tailbone, while others want a totally cushioned well-padded cushion.
Seat pads aren't expensive, but they can do SO much to keep your workout comfortable.
Let's look at my top 5 picks for a rowing machine seat pad.
1. Hornet Watersports Seat Pad for Concept 2
If you own a Concept 2 rowing machine, you will find lots of seat cushions to help with that butt pain.
This one, made by Hornet Watersports, will also work on other brands, such as WaterRower, Ergatta, and Hydrow, but it was designed specifically for Concept 2.
This seat cushion is half an inch thick and is made of polyurethane foam, which makes it comfortable, sports-grade, and durable.
It's just the right thickness, too. Beware of those super thick (I've seen some that were 4 inches high!) memory foam pads will offset your center of gravity and throw your good rowing form right out the window.
This seat pad also features a non-slip fabric on the seat side, so it won't move or shift from side to side.
I like this seat pad because it's got an easy-to-clean cover. Let's face it, our behinds sweat just as much as the rest of our body, so you want something that is easy to clean or that is machine washable.
You can use a dry towel and wipe it down or give it a little spray with a mild cleaner and wipe it off. It's that simple.
This cushion doesn't look very impressive, I know, but trust me when I tell you that it will do the job.
2. Kohree Rowing Machine Seat Pad
For those of you who just have to have more padding than the standard 1/2 inch, this pad should fit the bill.
See the cutout in the back? That's for your tailbone. The cutout is designed specifically to prevent pressure on your spine and tailbone.
This rowing machine seat cushion has a full 3 inches of memory foam, which many people say is the most comfortable type of foam.
If you've had problems with a rowing seat pad moving around as you row, you can forget about those problems. The Kohree pad has elastic straps to help hold it in place.
This seat pad should fit nearly every rowing machine out there, including Concept 2, WaterRower, Ergatta, and Hydrow.
There are two things I like about this rowing seat pad.
It has a breathable mesh fabric on top and a non-slip grip type of material on the bottom. The mesh top means less sweating and more breathability.
You can remove the cover and wash it. This has a zipper that allows you to remove the foam and wash the cover. I like anything that I can throw in the washer. Easy peasy.
You should note that some people love their thick memory foam rowing seat pads and other people find that something this tall throws off their balance. You might want to test this by putting a thick pillow under your butt and see how you feel rowing.

Overall, this thick pad should increase blood flow and cushion your rowing behind so you get the support you want without the pressure.
3. Vapor Fitness Silicone Rowing Machine Seat Pad
Don't you just love the colors on these?
OK, maybe you're a fan of basic black, and that's fine. Black is classic, and this seat pad does come in black, but for those of us who like a little color to perk your day, I love that this silicone pad comes in 5 colors.
No blue or teal ones, though. What's up with that?
Anyway. this rowing seat pad is made of 100 percent silicone, and why not? Everything else is going the route of silicone, such as cooking utensils, so why not your seat cushion?
Silicone never mashes down. It always bounces back to its original shape, so you know that this one will last for a long, long time.
Perhaps the only issue with this is that silicone isn't breathable, but hey, you can't have everything, right?
This seat cushion is 2.5 inches thick and easy to clean, just wipe it off with a wet rag.
While it is designed for Concept 2, you can use it on nearly every rower that is sold today.
If you're worried that something as expensive as this one might not cushion your butt, I don't blame you, but check this out: This seat cushion has a 100 percent money-back guarantee. If your tush doesn't like it, you can send it back for a full refund.
You have nothing to lose with this rowing seat pad!
4. Hornet Watersports Memory Foam Rowing Seat Pad
Here's another one from Hornet Watersports.
If you are hoping that a memory foam seat cushion will help with that awful numbness users sometimes get when rowing, you can find relief with this cushion.
It is the sweet middle ground between the big 3-inch cushions and the little 1/2-inch seat pads. This one is 2 inches thick, which should be enough to cushion those sit bones and alleviate the numbness that happens with long-distance workouts.
This cushion has a silicone pattern on the backside so it won't slip off or bunch up. Hornet Watersports says this was designed for Concept 2, but it fits Hydrow, Ergatta, and WaterRower rowing machines just fine.
It doesn't have a huge cut-out in the back for your tailbone, but that didn't seem to bother most users.
Some users have said that this cushion was great for their butt, but taller or heavier people also found that it cut off some of the circulation in their legs since their butt pushed the cushion all the way down, but their legs did not.
If you want some extra cushioning but don't want to lose your sense of balance, you might find that this pad works well for your rear.
5. 2K Fit Rowing Machine Seat Cushion

This is one of the most popular seat cushions around, despite the big 3-inch thickness.
This was, again, designed for Concept 2, but I can tell you from experience that this fits your Ergatta, Hydrow, or WaterRower perfectly.
This rowing seat pad has a rubberized back to prevent it from slipping but also has elastic straps for extra holding power. I've used this seat pad, and I can tell you from experience that this does not move, not even a tiny bit, even while you are racing or sprinting.
I love the breathable mesh fabric that helps to keep your fanny dry. There is an easy to reach zipper that lets you take off the cover and toss it in the wash. A washable cover is perhaps one of the best things ever invented, right?
This pad was actually designed by a Division 1 college rower, who must have suffered tremendously while rowing!
If you are looking for a real butt-saver, take my advice and try this seat cushion. It is literally life changing!
The Bottom Line
I can't choose a winner here because everyone's behind is a different size and shape. What works for one person will not necessarily work for someone else.
Personally, I think any of the above rowing machine seat pads will work well to prevent pain and butt numbness, it's really a matter of preference.
If you are a taller or heavier person, you might want to try the Hornet Seat Pad for Concept 2. It's only a half-inch tall, but it shouldn't cut off the circulation to your legs.
Lighter or shorter people will probably enjoy the taller models, such as the Vapor Fitness silicone seat pad or the 2K Fit Memory Foam seat pad.
You know your behind better than anyone else, so pick the seat that looks like it will work best for you.
Choose the things that make you happy, friends. Keep rowing on!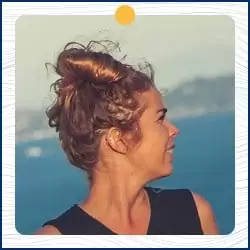 Written by Petra Amara – RowingCrazy.com
CEO & Founder of RowingCrazy, National Rower, Coxswain Womens Eight Team, Rowing Coach & Writer
Petra is a Mother of two and owner of Rowingcrazy.com. Petra lives and breathes rowing, she also has a passion for writing which lead her to start RowingCrazy.com to share her rowing experience and expertise with others.