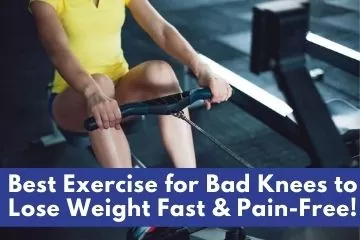 Someone once told me that when I got older, the thing that I was going to miss the most was my knees. I didn't really understand what they were getting at, but now that I am older, I understand perfectly!
Whether your pain comes from knee injuries or knee osteoarthritis, or it's your weight that causes knee pain, the fact is that over the age of 50, nearly everyone suffers from some sort of knee problem.
Our knees are amazing joints but knee pain is like a Catch-22 situation. You need to exercise to lose weight and reduce knee pain, but knee pain prevents you from exercising. It is so frustrating!
There is one little secret weapon at your disposal, and most people don't even realize that the answer is right under their nose: low-impact or zero-impact exercise machines.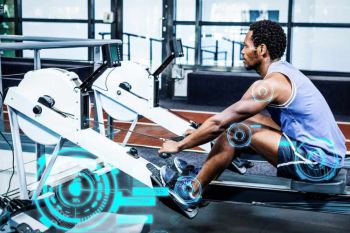 These exercise machines allow you to get cardio exercises so you can lose weight without the haunting knee pain.
Want to know which machines are the best for helping you lose excess weight but won't cause joint pain?
Keep reading because I'm going to let this little secret out of the bag!
How Do You Burn Calories If You Have Bad Knees or Knee Pain?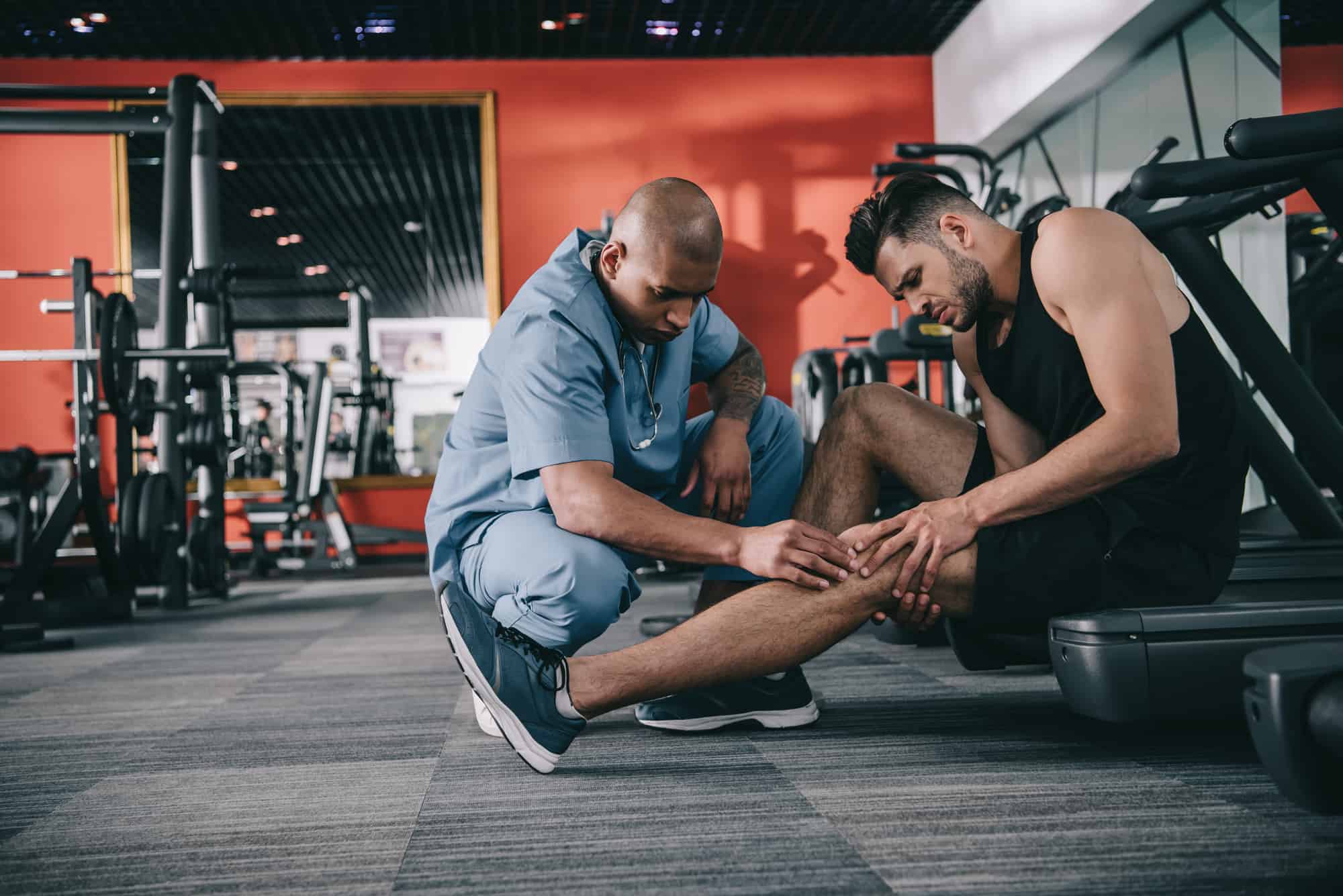 First, let me begin by saying that I am not a doctor, and I do not provide medical advice. This is general information and advice shared among friends. That said, you should always consult with your doctor, chiropractor, physical therapist, or nutritionist before starting any diet and/or exercise program.
In order to lose weight, you need to create a calorie deficit. You could starve yourself to death, but that is not only unhealthy, it also never works in the long run.
The best way to lose weight is by doing cardio exercises that increase your heart rate.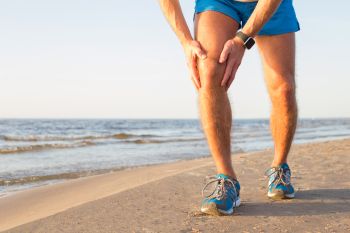 Now, most cardio exercises are hard on the knees, and unless you've experienced bad knees, you can't imagine how much it hurts!
You may be stuck between a rock and a hard place, but you can find gentle exercises that don't cause knee pain when you use the exercise machines featured below.
Will My Knees Feel Better If I Lose Weight?
Oh, yes, they certainly will.
Studies have found that for every pound of weight you lose, you remove 4 pounds of pressure off your knees. This is true whether you have arthritis or other types of joint pain.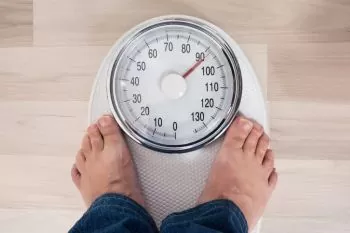 To lose weight, however, you need to invest in a home gym exercise machine that will give you a great workout.
The following is a list of some of the best cardio machines that I highly recommend for people with knee pain.
The Hydrow Rowing Machine
I personally own a Hydrow, and let me tell you, there is no other machine like it.
If you've never tried a rowing machine, you will be surprised to discover how easy they are to operate. Not only that, but rowing machines also offer the best exercises for bad knees.
Because you use the Hydrow sitting down, you take nearly all the weight off of your knees. If you can walk, then you can use a rowing machine.
I think that the Hydrow is the best rowing machine ever made, and for anyone who is looking to avoid knee pain, rowing is a real eye-opener. You most likely never imagined that you could get a good cardio workout from rowing, but that is exactly what you need for weight loss.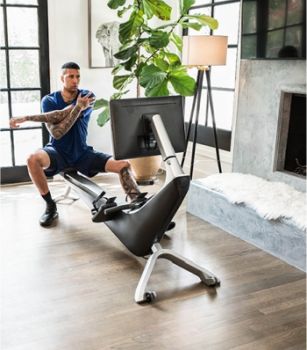 The Hydrow is a premium rowing machine to be certain, but it is well worth the investment. With hundreds (perhaps thousands by now) of live, on-demand and instructor-led workouts and scenic routes where you set your own pace, there is no way you can get bored.
Features of the Hydrow
Check out some of the Hydrow features:
The elegant, sleek design is so pretty, you might want to set it up in your living room!
Hydrow uses computer-controlled magnetic resistance. This means a super-quiet operation so you can work out even if your grandkids are taking a nap. You can always set the resistance manually if you prefer.
It is Bluetooth-compatible, so you can use your headphones or third-party heart rate monitors.
The seat is cushioned and supported by an incredibly smooth 10-roller system.
The 22-inch touchscreen HD monitor is sweat- and dust-resistant, but most of all, it has an unbelievably sharp and crystal clear picture that makes it seem as though you are really there!
There is a monthly membership fee, but a single fee allows you to create as many user profiles as you wish, so the entire family can use the Hydrow and share the love!
There is so much more to Hydrow than space allows!
Perhaps the best feature of all is that Hydrow offers a 30-day in-home trial. If you don't love, love, love your Hydrow experience, you can send it back. I've never met anyone who actually sent it back because this rowing machine is so awesome, but you can if you want to.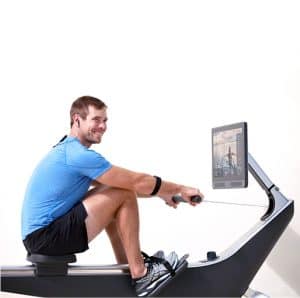 You have nothing to lose by giving Hydrow a try and see if it isn't one of the best exercises for bad knees you've ever used. I'm betting you will love your Hydrow as much as I love mine.
Want the Best Rower – Click Here to Learn More!
What Is the Best Exercise If You Have Bad Knees or Knee Osteoarthritis?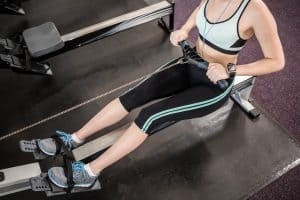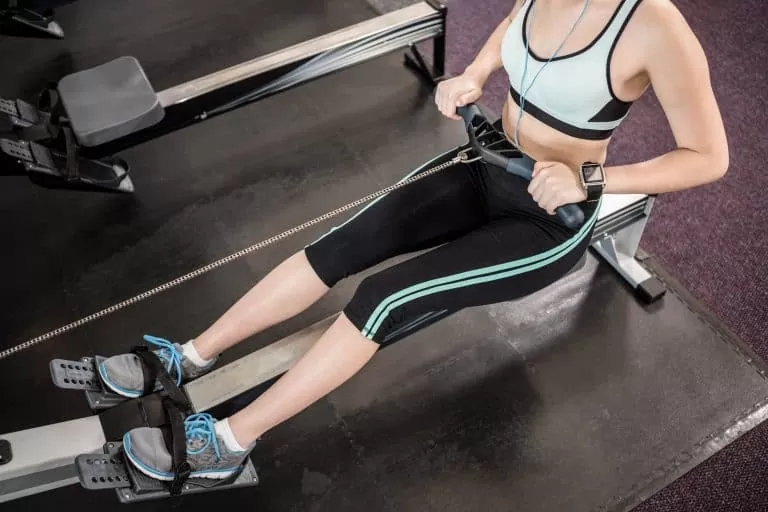 The key to reducing knee pain is to make the muscles supporting the knees stronger. This means doing any type of physical activity that won't make your knees hurt more.
Losing weight will also help to reduce knee pain. Overall, any type of cardio exercise that reduces weight and strengthens the muscles of the legs, especially the quadriceps, will help reduce knee pain.
A rowing machine, like the Hydrow listed above, is one option, but there are also elliptical machines that are terrific for lowering your body weight, protecting the knee joint, and losing weight.
Check out the top elliptical machine for anyone with knee pain, bad knees, or knee injuries.
The Teeter FreeStep

If you have ever been injured and you needed to see a physical therapist, chances are that you used a machine almost identical to the Teeter FreeStep.
This elliptical machine isn't like others. The FreeStep isn't just low-impact, it's literally zero-impact, but it still delivers a cardio workout for both the upper body and lower body that will help you burn fat.
Regardless of how badly your knees hurt doing almost any type of exercise, you should have no problem using the Teeter FreeStep.
The Teeter FreeStep is a recumbent cross-trainer, which means that even people with knee pain, back pain, herniated discs in the lower back, degenerative disc disease, or other types of back problems, they can still increase their overall fitness level with the FreeStep.
Features of the Teeter FreeStep
Here are some of the best features of this elliptical cross trainer:
FreeStep uses dual power motion, which evenly distributes your effort across the entire body. This means less fatigue, which allows you to exercise longer.
The patented Stride Technology means that the legs use a more natural walking motion, not a circular motion like in a bicycle, which is often more painful to the knee joints.
The seat and backrest are completely adjustable.
The handlebars are also adjustable and padded.
The foot pedals are also padded and use Velcro straps to keep your feet in place.
The LCD digital monitor tracks time, distance, speed, and calorie-burn.
There is a built-in water bottle.
The media shelf holds your smartphone, tablet, or reading material.
The Teeter FreeStep offers some of the best cardio exercises for bad knees that money can buy. By strengthening your leg muscles, you can forget about bad knees and knee pain, while the cardio workout will strengthen your heart muscle and help you lose weight at the same time.
Will Straight Leg Exercises Hurt My Knees?
No, not at all.
Some of the best exercises you can do involve keeping your leg straight.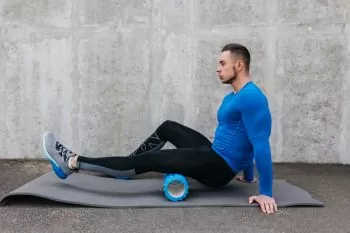 In fact, by stretching and strengthening the quads and glutes, you will greatly reduce the amount of knee pain you experience.
Bend at the waist and keep your legs straight. Feel your quads (the large muscles on the back of the thigh) lengthen as you reach for the floor.
After 30 seconds, slowly return to start, using your glutes to pull yourself back up.
You can also do hamstring curls, practice Tai Chi, do straight leg raises, or use a resistance band to strengthen the glutes and leg muscles, which reduces the pressure on the knees. Swimming is also another great cardio exercise that is easy on the knees.
If you aren't a fan of floor exercises (I'm not a calisthenics fan myself) but want a super cardio workout like nothing else, you should start exercising on the Teeter Power10.
The Teeter Power10 Elliptical Rower
This one is sure to get your blood flow going!
The Teeter Power10 is a hybrid exercise machine that mixes a rowing machine with an elliptical.
While the Power10 provides a very low-impact cardio that protects the joints from damage, it offers a workout that you won't soon forget.
The Teeter Power10 gets your heart rate going not only by rowing but with the multi-grip handles that you both push and pull. This motion means you burn more calories than you will if you do just plain rowing or use an elliptical.
The Teeter Power10 is the perfect answer for those with bad knees, overweight people, seniors, or anyone who can't take stress on their joints but who really wants a sweat-inducing workout.
Check Out Our Low Impact Equipment for Seniors!
Features of the Teeter Power10
A few of the features that this elliptical rower offers includes:
Magnetic resistance is virtually noise-free.
There are 7 levels of resistance so you always feel challenged.
The multi-grip handles allow you to work a different set of muscles simply by changing the position of your hands.
The Bluetooth-enabled chest strap is included, so you can track your heart rate.
The free Teeter Move app gives you tons of workout options and classes (FREE! It's my favorite word!)
The LCD digital monitor tracks time, calories burned, distance, and strokes per minute during your workout.
Transportation wheels for easy mobility
Works for anyone 4′ to 7′ tall and weighing up to 300 pounds
Similar to the Hydrow, the Teeter Power10 offers you a 60-day trial period. If you don't love the Teeter Power10, you can simply return it. I also own a Power10, and I love the workouts!
See All the details on the Teeter Power 10 Elliptical Rower!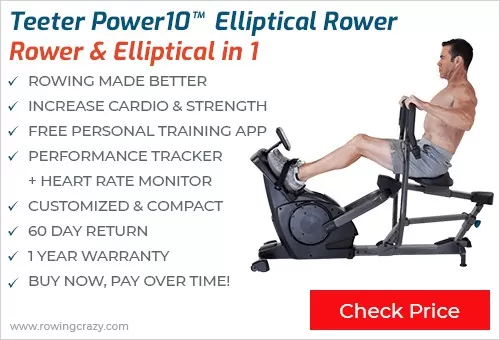 The Bottom Line
If you want to lose that stomach fat but need a low-impact cardio machine, any of the machines above will do the job!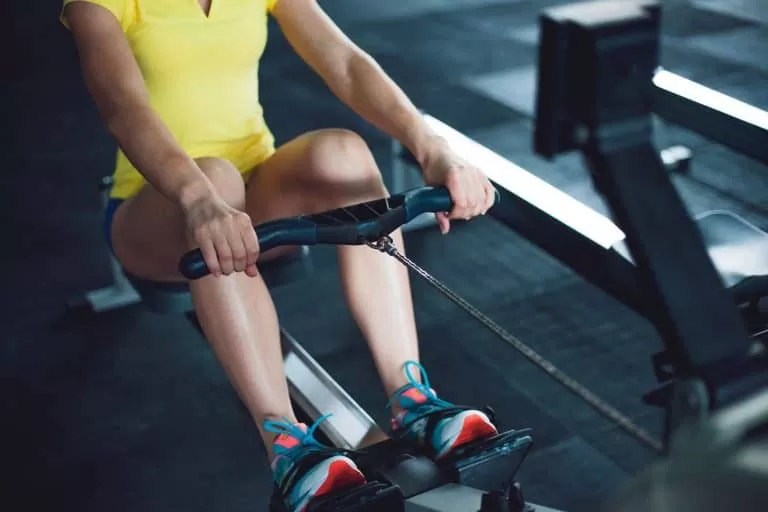 If you love rowing, or if you prefer the walking motion of an elliptical, you can work out from the comfort of your home anytime you want with the Hydrow, the Teeter FreeStep, or the Teeter Power10.
Burn fat and work those leg muscles, and before you know it, knee pain might become just another chapter in your life, not an ongoing story.
Check Out How Stylish Wooden Water Rowers Are – Click Here!
Frequently Asked Questions
1. What exercises NOT to do with bad knees?
You should avoid the following exercises :
Deep squats or full squats
Lunges
Jogging/Running
Full Arc Extensions
Repetitive jumping, such as using a jump rope
Stair climbers
2. Is cycling good for the knees?
While cycling is a low-impact exercise, many find that the circular motion bothers the knee joints. If it doesn't hurt, you can use a bicycle for exercise.
3. Is swimming OK for bad knees?
Yes, it is! Swimming is one of the best exercises if you have bad knees or joint pain because the water supports your body weight. Overweight people or those with bad knees will find it beneficial to do water aerobics or even just swimming laps.