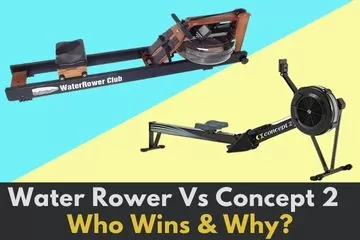 Choosing a new or replacement rowing machine can be so difficult! With so many brands and types on the market, how can you be sure that you are making the right choice?
Hi everyone, my name is Petra, and in this review, I want to talk about two of the most popular rowing machines on the market today – the WaterRower rowing machine and Concept 2 Model D.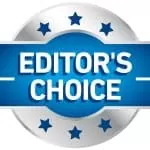 In a Hurry? Here are the Rowers We Are Comparing:
If you're in a hurry and need to know which rower is better between Concept 2 or WaterRower, click on the links below for our answers:
We've conducted a thorough evaluation of each rowing machine to help you make an informed decision on which one to purchase. Our findings are shared below in greater detail.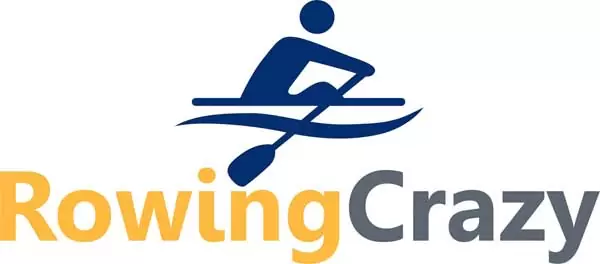 Let's Dive Right In!
These two machines are very similar in price, and both are excellent pieces of exercise equipment as far as getting a terrific cardio workout and using all the major muscle groups, but at the same time, these machines are very different.
Let's talk about not only the differences between these indoor rowing machines but which one is the overall better choice.
WaterRower Vs Concept 2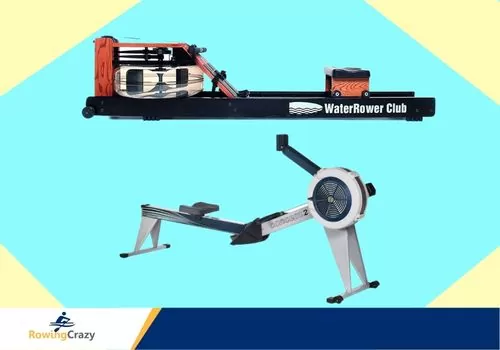 Nothing puts a damper on your plans like buying a new indoor rowing machine, only to find out that it's too noisy or too big for your space. So here are a few things you should know about, before making a buying decision.
For beginners, let's take a quick overall look at how WaterRower Vs Concept2 stand side by side.
Quick Comparison Chart WaterRower Vs Concept2 Model D
Specs/Features
Water Rower
Concept 2 Model D
( aka RowErg )
Type of Resistance
Water
Air
Maximum User Weight Capacity
700 Pounds
500 Pounds
Overall Dimensions
82.25" L x 22.25" W x 20" H
96" L x 24" W x 14" or 20" seat height
Monitor Type
S4 Basic LCD Monitor

(Optional add-on 17-inch touchscreen monitor)

PM5 Basic LCD Monitor

Weight of Rower
103.5 Pounds with Water

66.5 Pounds without Water

57 Pounds
Warranty
1 Year
Frame 5-years, all other parts 2 years
Storage
Can sit vertically against a wall
Can be separated into two pieces
This chart shows that Concept 2 is very long, but it also comes apart, while WaterRower is one of the most popular rowing machine brands because it gives you a real rowing experience via water when compared to other rowing machines.
Now that you have the basics, let's talk about what each of these rowing machines has to offer.
Does Concept 2 Need More Maintenance Than WaterRower?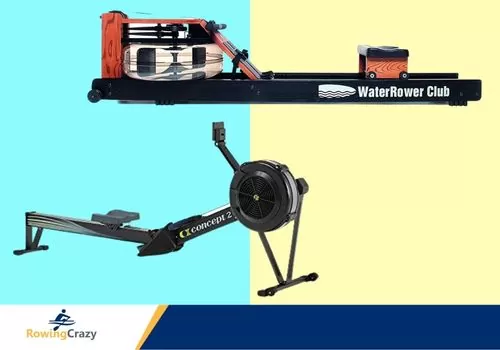 Good question. Yes, in our busy worlds, the time we must spend doing maintenance matters, doesn't it?
Neither machine requires much maintenance. Both should be wiped down after each use.
The WaterRower might need a bit of Pledge or orange oil every few months to keep the wood looking nice.
Concept 2 needs all the bolts to be checked, and the pull chain needs a bit of oil every 50 hours.
WaterRower will also need a purification tablet added to the tank every 6 months to prevent algae from growing, but that takes only about 15 seconds to complete.
Both of these have different maintenance needs, but neither one takes more than a few minutes in average conditions.
An Overview of the Concept 2 Rowing Machine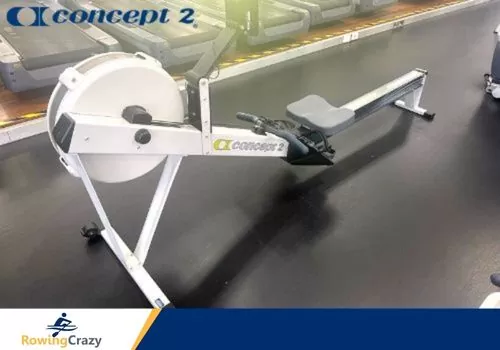 Concept 2 rowing machines have been around since the early 1980s. They remain a popular option and for good reason. (see our other article Concept 2 vs Aviron)
Just a quick note—there are 3 models of Concept 2—model D, model E, and the Dynamic. In this review, I'm going to look at model D since that is their biggest seller.
If you have used a rowing machine in a gym, at a hotel gym, or in an OrangeTheory class, chances are that it was a Concept 2.
This piece of gym equipment is a basic, no-frills rowing machine that uses air to create resistance.
Watch below experienced erg rower Max Secunda using the Concept2:
A flywheel with fan blades inside a cage is what creates resistance, so the faster you go, the harder it is to move that flywheel.
The design is very basic, and only the performance monitor has changed (and even that very little).
Today's Concept 2 uses a PM5 (Performance Monitor) to track all your rowing and workout data. It's a plain black-and-white LCD monitor offering a slot for a memory card so that you can download your data and then upload it to your computer or the Concept 2 web page.
The Concept 2 is very long. So, if you have the space to use it but not store it, you'll be happy to know that it comes apart. You can put it in a closet, under the bed, or even in the trunk of your car.
Commercial gyms love this rowing machine because it's reasonably priced, has no fancy electronics to break down, and it's very easy to replace worn-out parts.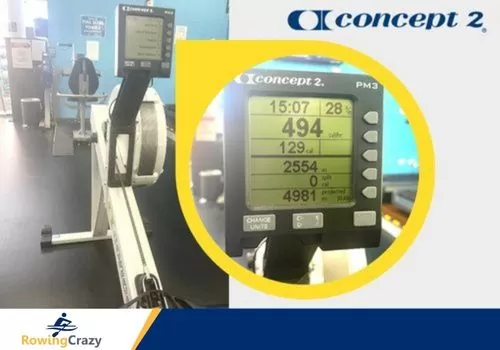 Is Concept 2 Harder to Use Than WaterRower?
Not necessarily. Let me explain.
Some people find that because the footplates are closer together, WaterRower might make it harder to maintain the proper form, especially if you've got a bit of a belly.
However, the sitting position on WaterRower makes it much easier on your knees. If you've got bad knees or arthritis, or are recovering from an injury, you'll definitely want to choose the WaterRower.
That being said, since the footplates on Concept 2 are farther apart, you'll find it easier to stay in the proper rowing position. However, the seat angle means that you have much more pressure on your knees. FYI: You might also like to read how Concept2 compares with all other water rowing machine brands on the market: Water rowing machines vs Concept 2
You'll get a fantastic full-body workout from either indoor rower—it's really a matter of preference rather than a matter of which is more difficult.
An Overview of WaterRower
While the WaterRower brand may not have been around quite as long as Concept 2, that hasn't stopped them from making a terrific rowing machine. In fact, John Duke, the founder of WaterRower, invented the first water rowing machine in 1988.
WaterRower makes the same basic water rower in various types of materials, such as Ash or Oak, which are both sustainable hardwood.
What's more, this water-resistance machine can withstand users up to 700 pounds!
And yes, these are lovely, furniture-like rowing machines, but they don't come apart like Concept 2. Instead, you can store a WaterRower on one end, keeping it out of the way, even if it isn't out of sight.
As the name implies, this indoor rower for your home gym relies on water for resistance. There are fan blades inside a beautifully clear water tank. The faster you row, the more resistance you create as you try to push the blades through the water.
When it comes to competitive rowers, you'll find many of them enjoy WaterRowers. These create a more natural rowing experience that you don't only feel but also hear.
Who doesn't love the sounds of swooshing water? It's quite relaxing, to be honest.
WaterRower uses a basic S4 monitor that will record your workout performance data and all the information you want during your rowing sessions.
One thing WaterRower offers that Concept 2 does not is the option to purchase an arm that will hold a tablet or cell phone, as well as make your WaterRower completely Bluetooth enabled.
This allows you to use various workout programs (whether it's iFit, Hydrow, or WaterRower's own app called SmartRow), third-party heart rate monitors, headphones, etc.
Having an app with workouts, or watching your favorite TV program, is a terrific way to ensure that you never become bored.
WaterRower Vs Concept 2 Resistance Levels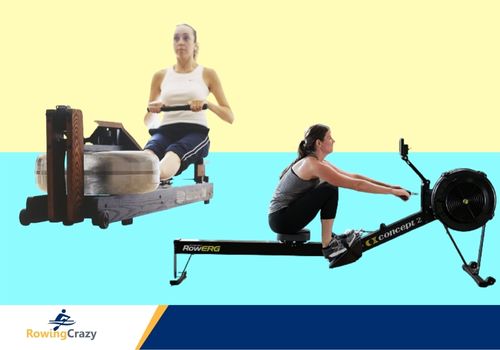 While these rowing machines have very different means of resistance, both are designed to keep you challenged so that you never find the rower too easy.
WaterRower doesn't have a knob or adjustment for changing the resistance level, if that's what you're looking for. You can add more water to the tank, but believe it or not, this doesn't really change the resistance that much.
When you add more water to the tank, it's more like getting into a heavier boat. Yes, it is harder to push a heavier boat, but it's not so heavy that you will notice a huge difference. This is especially true because most of the work comes from your legs, which won't feel the extra water.
Instead, you can increase the resistance level by moving faster. You can try that idea right now as you sit in your chair. Mimic pulling on the handle as you sit. When you pull slowly, you will probably notice that you can last for several minutes before your arms get tired. Now try going as fast as you can. See how quickly you tire?
Concept 2 works pretty much the same way, even though it's an air rower. You can control the amount of air that enters the cage via the damper lever.
However, don't get the idea that the damper setting is resistance setting—far from it. The damper simply controls how the fan blade will feel in air-powered rowers like Concept 2.
Like WaterRower, the faster you go, the harder you have to pull against the air in the cage. Most people keep their damper setting between 3 and 5, but you might find a different setting more comfortable.
Is a Water or Air Rower Better?
The answer to "Which is better between a water rower and an air rower?" is best illustrated in the WaterRower Vs Concept2 debate. It depends on several factors, such as :
How much space do you have? Concept 2 is very long, but it does come apart. That being said, if you have only 90 inches of space, you'll need to go with WaterRower.
How much noise can you tolerate? WaterRowers make a nice pleasing sound of swooshing water, similar to what you hear when filling a bathtub. Air rowers are notorious for being super noisy. If you live with others or in an apartment, you'll be better off with a WaterRower.
For more on the subject, you'll find this article very helpful.
Is WaterRower Better than Concept 2?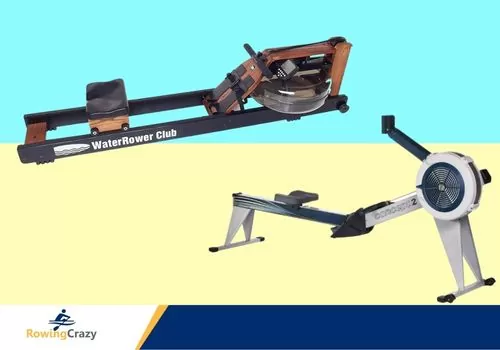 Everyone has their own preferences, and while both of these pieces of gym equipment are excellent, you'll find fans on both sides of the aisle.
I think that most people, including Olympic rowers, prefer the feel of water rowers.
Not only is the noise level very reasonable, it also has a higher weight capacity than most rowing machines, and the premium hardwood is sustainable, something no plastic and metal rower can ever claim.
Personally, I prefer WaterRower to air rowers. While I have my own home gym now where the noise that a fan rower makes wouldn't bother my neighbors, I am both calmed and mesmerized by the moving water in the tank.
That isn't to say that Concept 2 isn't a sturdy indoor rowing machine. You'll find them in rowing clubs and most commercial gyms.
When it comes to my own personal workouts, I would pick a WaterRower over an air-powered rower any day.
The Bottom Line
Well, it appears that I let the cat out of the bag and gave away the winner in the section above.
If you are trying to choose between WaterRower Vs Concept2 rowing machine, you'll find that people are very passionate about which rowing machine is the better choice.
The Concept2 rowing machine is a very sturdy, long-lasting piece of gym equipment, no doubt, but when you consider the size, the noise (oh the noise!), and the overall sustainability of its plastic and metal frame, you'll find that WaterRower makes more sense in the long run.
WaterRower has a beautiful, natural-looking design, smooth operation, and a higher maximum user capacity than nearly any other rowing machine you can buy.
While it may not come apart into two pieces, WaterRower can be stored upright so that it takes up no more room than a dining room chair. Just move the photo off the wall, and it will look like a nice piece of furniture.
You can also choose from a variety of wood finishes to compliment your decor!
Top off these features with the optional arm and performance monitor, and you've got a real winner.
Stay active and healthy, friends—happy rowing!
FAQs
#1: Is Concept 2 the Best Rower on the Market?
Not necessarily. While it's probably the oldest rowing machine model, it makes a lot of noise and requires quite a bit of space to use. Many people are turning towards more natural rowers, such as WaterRower.
#2: Are WaterRowers Noisy?
Not at all. Most people find the sound of moving water to be very soothing. WaterRowers make no more noise than what you would hear when you fill a bathtub.
#3: Are WaterRowers Good for Beginners?
Yes, they are. Like all rowing machines, you need to use the proper form to prevent backaches, but there are plenty of beginners programs online to help you learn how to row properly.
#4: Why Are WaterRowers So Popular?
Most people find the sound of water to have a calming, almost hypnotic effect. Combine that with the natural feel of rowing on the water, and you'll understand why WaterRowers are more popular now than ever before.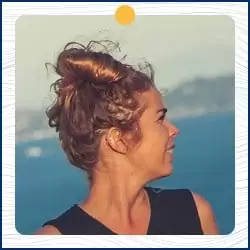 Written by Petra Amara – RowingCrazy.com
CEO & Founder of RowingCrazy, National Rower, Coxswain Womens Eight Team, Rowing Coach & Writer
Petra is a Mother of two and owner of Rowingcrazy.com. Petra lives and breathes rowing, she also has a passion for writing which lead her to start RowingCrazy.com to share her rowing experience and expertise with others.