When I was young, someone once told me that, as I got older, I would miss my knees the most. I didn't really understand that then but, boy, do I ever understand what they meant now!
Whether you've ended up with bad knees due to an accident, illness, or overuse, it's difficult to do any sort of cardiovascular workout that doesn't put stress on your knees.
| Our Top Picks | Rower | Price |
| --- | --- | --- |
| Teeter Power 10 Elliptical Rower | | |
| Teeter FreeStep | | |
| Hydrow Rower | | |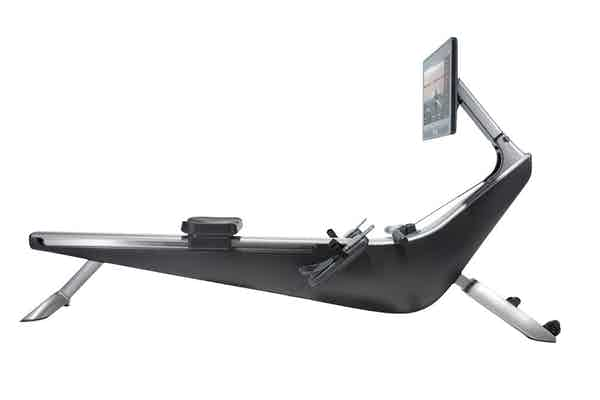 I've done some serious homework here and in this article, I'm going to tell you about the best cardio machines that are super easy on the knees (and hip joints or other joints as well!).
Keep reading! You've got nothing to lose but that knee pain!
Which Cardio Machine Has Least Impact on Knees?
I know, you're tempted to just give up on most exercise and physical activity because your knee pain is more than you can tolerate. You really shouldn't, though. Harvard researchers and scientists say that if you want to reduce knee pain and even possibly avoid surgery, you need to exercise the muscles that support the knee.
The best way to do that is with a cross-training elliptical.
If you've been considering elliptical machines but wanted something "more", the Teeter FreeStep is exactly what you've been looking for!
For those of you who have had physical therapy, chances are that you've used a similar machine and you wished that there was a more affordable model for your home gym. The Teeter FreeStep answers that need too!
The ideal solution for all fitness levels, this piece of exercise equipment is a recumbent elliptical, so it removes pressure from the knee joint while exercising and strengthening the muscle group that supports the knee.
How the Teeter FreeStep Differs from the Regular Recumbent Bike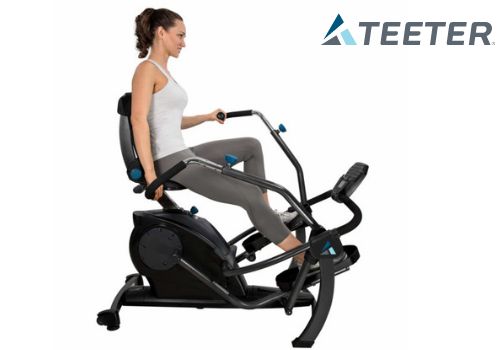 The Teeter FreeStep is a step above and beyond an ordinary recumbent bike due to its linear, more natural stepping or walking motion. This is different from the traditional recumbent bike, which uses a circle type of knee motion that can cause inflammation (known as cyclist's knee).
The FreeStep is also a full-body workout, exercising the upper body, as well as the legs. You will experience less knee pain while you burn calories and even lose weight during your low-impact cardiovascular workouts!
The Teeter FreeStep is an incredible elliptical machine for bad knees and other knee problems where weight-bearing exercise must be restricted.
If you're concerned that you might become bored with an elliptical machine, you might want to consider rowing as an exercise equipment for bad knees and joint pain.
The Hydrow Rower: One of the Best Exercise Machines for Knee Pain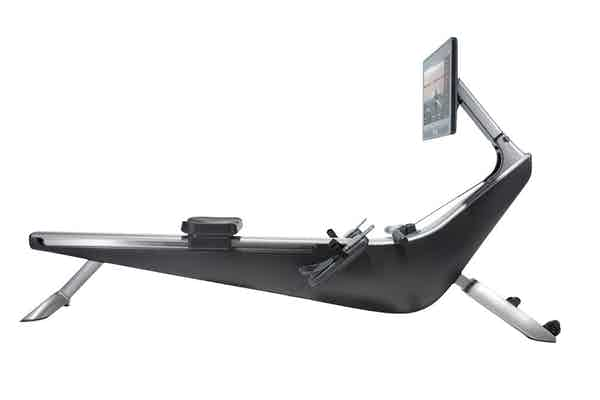 Rowing isn't for everyone, and that's a fact. But if you've been injured or are suffering from arthritis yet would like to get cardio exercises and a complete workout, rowing might be the answer. Rowing exercise machines will help strengthen the muscles that support your knee and hasten your recovery.
Before engaging in any type of exercise, however, you should speak to your doctor, chiropractor, or physical therapist. This article is not to be considered medical advice, only a general advice from a friend.
Read More about this Fantastic Interactive Machine – CLICK HERE!
How the Hydrow Helps Knee Pain
Rowing machines, such as the Hydrow, build strong knees by working the quadriceps on the front of the thighs and the hamstring muscles on the back of the thighs. Engaging these muscle groups equally prevents knee injuries due to imbalance.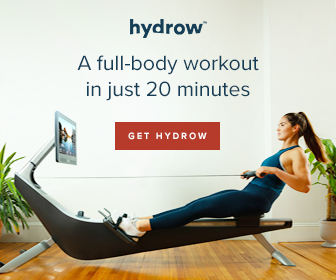 If you want an indoor rower, you want the best, right? You won't find a better rower than the Hydrow. This indoor rower is designed for rowers by professional rowers and is a great piece of exercise equipment for bad knees.
It offers a low-impact, full-body workout that you will never get bored with. The 22-inch HD touchscreen offers a terrific view of iconic river locations that include all the sound effects you would expect. There are hundreds of live-on demand classes and variable resistance levels to ensure maximum calorie burn that beats all treadmill machines and most types of home gym machines.
The Hydrow is a near-perfect knee exercise machine for people with knee injuries or anyone who wants to improve their fitness level and avoid knee problems.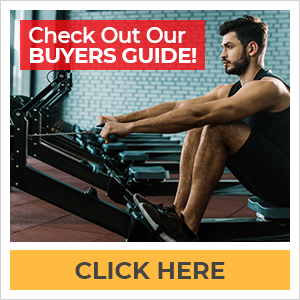 The Teeter Power10: Equipment to Strengthen Knees
Sometimes, a single piece of exercise equipment isn't enough to give you the cardio workout you want without becoming bored.
If you want a low-impact cardiovascular workout but you want exercise programs that will prevent you from becoming bored, you should consider a unique elliptical machine called the Teeter Power10.
Why is the Teeter Power10 the Best Combo Exercise Equipment
This elliptical rower does more than strengthen your legs. It works both as an elliptical and indoor rower and is the perfect exercise equipment for bad knees.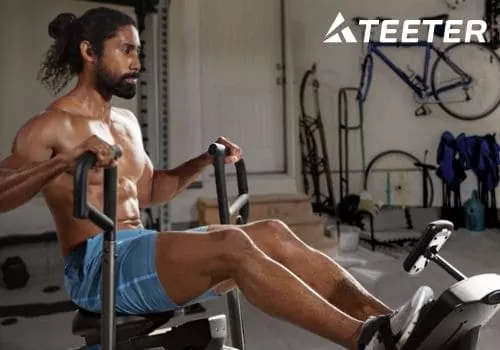 The Teeter Power10 has multi-grip handles, so you can work shoulders, arms, and back muscle groups through its unique pushing/pulling motion. Just move your hands to a different position and bam! You're working a new set of muscles!
Even the experts at the Cleveland Clinic say that elliptical exercise machines are better for bad knees than any weight-bearing workouts, such as what you get from a treadmill or stationary bike (when you pedal on the exercise bike while standing up).
This unique rower-elliptical combo works by strengthening your leg muscles without subjecting the joints or your feet to excessive stress or pounding. Most people you see in the gym use the treadmill and stationary bike, both of which only work the lower body. In comparison, cardio workouts done on a rower will exercise the upper body and lower body at the same time.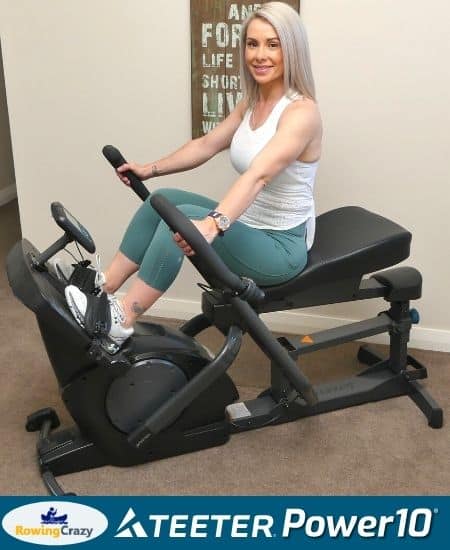 While treadmills are great weight-bearing exercises that build bone mass, they can also be hard on the knee joints. Repeated pounding action or stress on the joints can cause long-term damage, something that's best avoided.
The Teeter Power10 offers trainer-created exercises for every fitness level, and best of all, these exercise programs on the Teeter Move app are free; no monthly subscription required!
With the Teeter Power 10, your exercise program will move to new levels and there will be no need for you to leave your home gym to incorporate other types of strength training exercises.
Whether your goal is weight loss, pain relief, or recovering from an injury – or if you're looking for alternatives to running, step ups, and working out on a stationary bike or treadmills – this is what you've been looking for.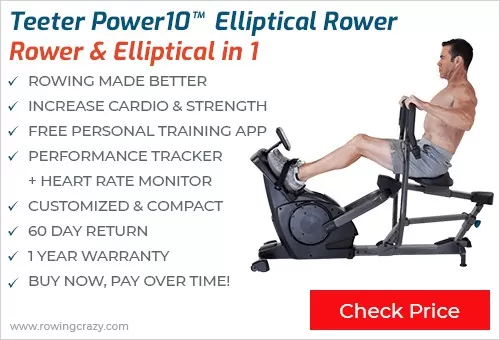 People who want the best exercise equipment with the perfect mix of low-impact cardio workout and strength training while reducing stress on the knees, will find this the perfect machine for their home gym.
Read Our Full Review on the Teeter Power 10 Elliptical Rower!
Remember This Before You Buy an Exercise Equipment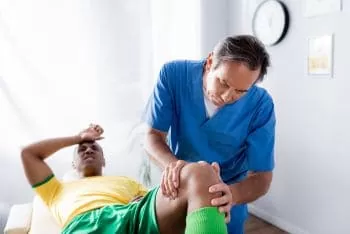 Only you and your doctor know about the full details of your knee injury or knee condition. So before buying any equipment, I recommend that you consult with your doctor, physical therapist, or chiropractor and discuss your plans to buy a new piece of home gym equipment. Then you should first try both indoor rowers and ellipticals at your local gym to get the feel of both machines.
One of the above pieces of equipment for bad knees is bound to work for you and your activity plans.
Read Our Full Review on Recumbent Bike Rower Combos!!
Frequently Asked Questions
Q: Which is the best exercise equipment for arthritic knees?
A: Elliptical machines and elliptical cross trainers are better for bad knees than treadmills or bikes.
Q: What exercises should I avoid with bad knees?
A: Squats, lunges, running, jumping, or high-impact sports such as basketball, football, or soccer.
Q: How can I get in shape with bad knees?
A: There are many ways to get in shape even if you have arthritis, had knee surgery, or pain in the knee joints themselves. Some of the best options include:
Elliptical machines
Indoor rowers
Swimming
Recumbent bikes
Yoga
Pilates
Try all of the above or switch them around for the ultimate in a super fun exercise program. Bad knees or bust!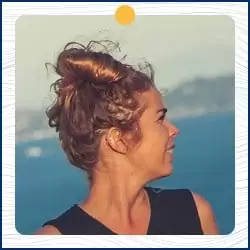 Written by Petra Amara – RowingCrazy.com
CEO & Founder of RowingCrazy, National Rower, Coxswain Womens Eight Team, Rowing Coach & Writer
Petra is a Mother of two and owner of Rowingcrazy.com. Petra lives and breathes rowing, she also has a passion for writing which lead her to start RowingCrazy.com to share her rowing experience and expertise with others.