You don't have to be a senior citizen to have bad knees. Anyone can develop knee joints that don't work like they should or feel pain after knee injuries.
Ask anyone who has ever been kicked by a horse, fallen off a mountain path, or run too many marathons!
The fact is that, over time, most senior people develop knee pain and stiffness.
You still want to exercise, of course, because there is a lot more to your body than just the knees. Sadly, many people in their senior years give up on exercise. The truth is that studies show that using low-impact exercises or exercise machines is a great way to reduce pain!
You can still get all the great benefits that a cardio workout can provide- all you need to do is change machines!
Today, I want to talk about the top 5 pieces of gym equipment for older people or anyone who has bad knees so that you can make a more informed decision.
The Best Exercise Machines for Bad Knees
Let's take a look at the top 5 indoor rowers, ellipticals, and other types of knee exercise machine that will give you a real workout without causing you more joint pain.
Not every device will work for everyone, but at least one of our top picks in this best exercise equipment list should be perfect for you!
If you love the idea of one machine that does the job of two or three, the Teeter Power 10 is the answer you've been looking for.
This rowing machine not only requires you to pull back on the handles to mimic rowing, but then you will push forward on the handles as well. This gives your upper body and arms a strength training type of workout without ever having to pick up a set of weights!
Pros:
Free personal training app means no monthly fees
Digital performance tracker and heart rate monitor
Magnetic motor is very quiet
Partially folds and rolls away for easier storage
Cons:
Assembly might be a bit complicated for some people
Storage might be a problem for very small apartments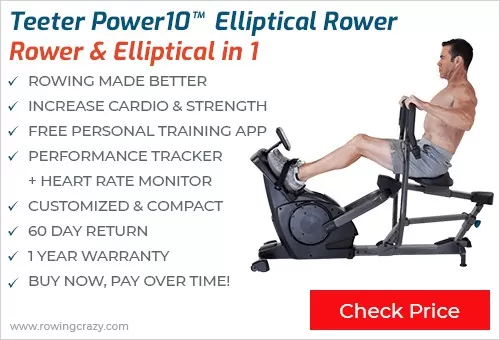 You will love this cardio machine since the low-impact design allows you to work your muscles without placing undue stress on your joints.
Click Here to Read Our More on the Teeter Rower!
For anyone looking for knee-friendly cardio machines, you will love the versatile Avari Bike/Rower.
This device switches from a rowing machine to a stationary bike with ease. The super-comfortable seat and backrest make both ways of exercising a pleasure for people of all ages. This type of bike is so much better than the traditional upright bike because it supports the back and spine and distributes your weight more evenly.
The Avari uses magnetic resistance, which means it is whisper quiet. No more loud machines bothering your neighbors! This is different than other recumbent exercise bikes you may have tried in the past since it has textured oversized pedals and adjustable foot straps designed for ease of use.
Pros:
The steel frame means this is incredibly sturdy and long-lasting
Includes a multi-function monitor that shows speed, distance, time, odometer, heart rate, and number of calories burned
Offers 8 levels of resistance to suit all fitness levels
Cons:
Foot pedals may not fit those who have very large feet
At 100 pounds (45 kg) this may be too heavy for some to move
The Avari Recumbent Bike/Rower is quiet, compact, and perfect for a home gym. You can get two types of workouts in one machine, which is always a big plus in my book!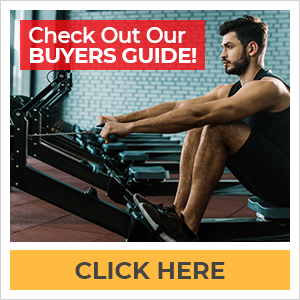 If you love ellipticals but hate the way they make your knees hurt, you will be interested in this option from Teeter.
The FreeStep Cross Trainer is a cardio machine, elliptical trainer, and physical therapy device all in one. Teeter uses a patented Stride Technology to reduce knee and back pain. No other elliptical trainer offers this commercial type of physical therapy machine.
If you suffer from back pain – Click Here to Check out Teeters Fit Spine – I use it daily for general health and it done me wonders!
This knee exercise machine does everything that ellipticals can do, without causing pain to the hip joints, knee joints, or lower back. What a winning device this is!
Pros:
Incredibly effective low-impact cardio workout
Soft grip pedals have a high traction surface for less slipping
The thick ComfortSelect seat is adjustable
The entire machine has a sweat resistance surface that is easy to clean
Cons:
The resistance knob has no clear settings
The seat can be difficult for some users to adjust exactly where they want it
This is one of the best pieces of exercise equipment for bad knees, bad backs, or bad hip joints. You still get a full cardio workout, but none of the stress on the joints.
This is another excellent choice for anyone who wants two machines in one! The Stamina Conversion 2 turns into a rower or a recumbent stationary bike easily. This machine offers additional upper body and lower body strength exercises, for stronger legs and a full-body workout.
This is a complete indoor rower with 8-levels of resistance for superior cardio workouts. You can switch to a recumbent bike to work your leg muscles without stressing your knees.
Pros:
The unit folds in half for easier storage
Offers a digital monitor for tracking speed, distance, time, calories burned, and pulse
Wide footplates pivot and have adjustable straps
The rowing handle is foam covered for comfort
Cons:
The seat is hard plastic, which may be uncomfortable for some
The seat is also non-adjustable
The calorie burn display is based only on RPM, not resistance setting or body weight
For excellent full-body workouts that won't harm your knees, the Stamina Conversion 2 is a great value.
Click Here to Read More on All Our Easy Store Machines!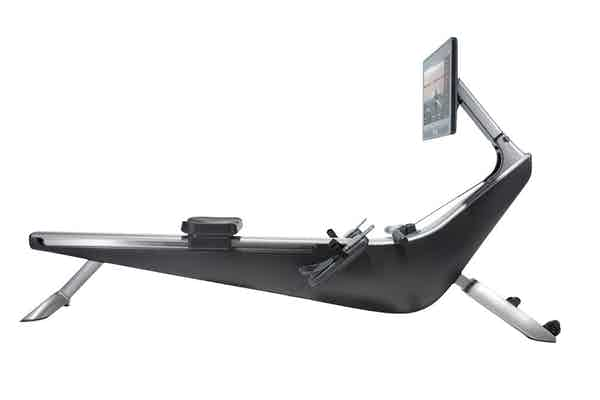 Everyone knows that one of the best pieces of equipment for bad knees is rowing machines. The best exercise equipment rower is the Hydrow.
The Hydrow rower (read more) is a top-of-the-line, high-quality indoor rower that not only puts no pressure on the knees the way a treadmill can, but it provides an incredible exercise routine that recumbent bikes cannot match.
This rower features an HD, 22-inch touchscreen monitor that will change the way you exercise forever. There are hundreds of recorded rowing programs performed by rowing professionals to keep you motivated.
The Hydrow is large, comfortable, and so beautiful that it looks like a piece of furniture! You can purchase a storage kit to keep the device upright in a corner or other space.
Pros:
The Hydrow actually feels as if you are riding on a body of water!
The machine is extremely quiet to use
There are hundreds of live and on-demand workouts to choose from
You can quickly change resistance levels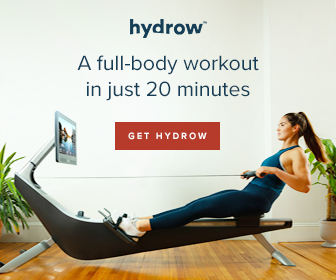 Cons:
The Hydrow is a premium rowing machine with a premium price
To use the programs, there is a monthly fee
The rower is very long and requires some space to use, which may not work well for those with very small living spaces
On a Budget? Click Here to See Rowers Under $500!
The Hydrow is the best rowing machine that money can buy. No treadmill, elliptical machine, or other types of home gym equipment even come close.
Want the very best machine?? Click Here You Won't Be Disappointed!!
Which Is the Best Equipment for Bad Knees?
Rowing machines are frequently the choice of doctors and physical therapists because they are easy on the knees. Recumbent bikes are also very good.
An indoor rower, such as the Teeter Power 10, is the best exercise equipment for working almost every muscle in the body and providing you a low-impact exercise while giving you a true cardio workout!
Frequently Asked Questions
Q: What is the best exercise machine if you have bad knees?
A: Rowing machines or elliptical trainers are the best choices for those suffering from a knee injury or arthritis.
Q: How can I get in shape with bad knees?
A: Using a rowing machine or an elliptical device is the best exercise equipment for bad knees. Both machines can help with weight loss and give you fantastic cardio exercises.
Q: What exercises should I avoid with bad knees?
A: Exercises that you should avoid include squats, running, stair climbing, high-impact sports, or lunges.
Q: Which exercise equipment for bad joints is easy to use?
A: Rowing machines, elliptical machines, and recumbent bikes are all great exercise equipment for bad joints or back pain.