I once heard a song that said, "Those who deserve the best in life know what their money's worth"
I have to say that I totally agree with this line! While the best things in life may be free, you sometimes need (and want) a little more. Yes, jumping rope is next to free and it's great exercise, but my knees would strongly object! If you have access to open water, you could always go swimming for free, but what do you do in the winter?
An indoor rower was made for times when exercising outdoors was impossible or difficult at best, but how much does Hydrow rower cost?
If you've been eyeing the Hydrow rowing machine, then you know that it's a premium machine that comes at a premium price, which varies depending the package you choose. The base price is usually $2,245, and you may get it with financing at 0% APR for only $63/month in a 36-month payment scheme.
You also need to add the Hydrow membership cost for a true Hydrow experience. This requires you to pay a monthly membership fee, but I'll get into that below.
When the truth is told, there are probably 100 different rowing machines you can buy. Some are stinkers, some are just OK, and some people are only concerned with price. If that's true for you, then Hydrow is not for you.
If you are one of those who believe that you get what you pay for and want a machine that is going to motivate you to exercise every day, one that will last for decades, then you should consider the Hydrow.
In this article, I'm going to tell you about what Hydrow has to offer, why I bought one, and why you should too. Oh yes, I will also let you in on my little secret for getting Hydrow at a big discount.
Hydrow Cost: Is Hydrow Worth the Price Tag?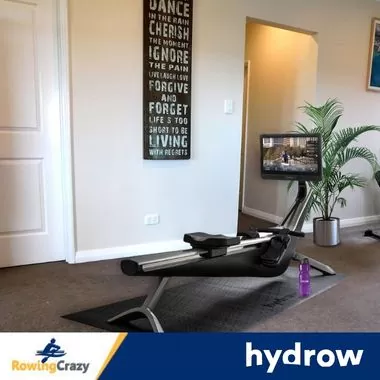 Hydrow SAVE $100 or £100!! => Use Coupon Code: ROWINGCRAZY
In my humble opinion, yes, Hydrow is worth every single penny ( see Hydrow competitors ).
If you are a true rowing fanatic (OK, even if you aren't, but you love exercises that you don't get bored with), then you will love everything about the Hydrow.
People sometimes ask me what I love best about Hydrow, and it's such a difficult question to answer. I love everything about it!
I love the live workouts, the fact that the aluminum and steel frame is very high quality, the sleek and beautiful design, the off-the-rower mat workouts, the computer-controlled resistance, and best of all, the breathtaking natural sceneries that beat the hell out of all studio workouts that you find elsewhere!
Did you know that the Hydrow rower uses electromagnetic resistance? That means this machine is virtually silent. It uses computer-controlled resistance, so as you progress in your workouts, the system automatically changes the resistance levels – no need to turn the knob. But, of course, you can set your resistance manually if you prefer that.
Some days, I just want to row at my leisure for an hour, taking in the serene river rowing videos and chill out!
For those who like studio rowing sessions, you should check out Hydrow first. They don't do the classroom/studio/boutique setting- all rowing workouts are done on the water, so you really feel as though you're sitting in a boat rowing with your companions.
There is so much more to the Hydrow experience than I can mention here (like Hydrow private coaching) . One thing is certain, this isn't your average or standard rower. This is everything you could imagine and so much more.
How Much Is a Hydrow Rowing Machine?
Let's cut to the chase.
The price can vary a few hundred dollars depending on the package you choose.
If you buy the Hydrow rower only, it costs $2,245 (at this time). However, if you are on a budget check out my Hydrow Wave Review.
Don't let the initial price discourage you. I'm going to share a link with you so that you can save a substantial amount a little bit later in the article.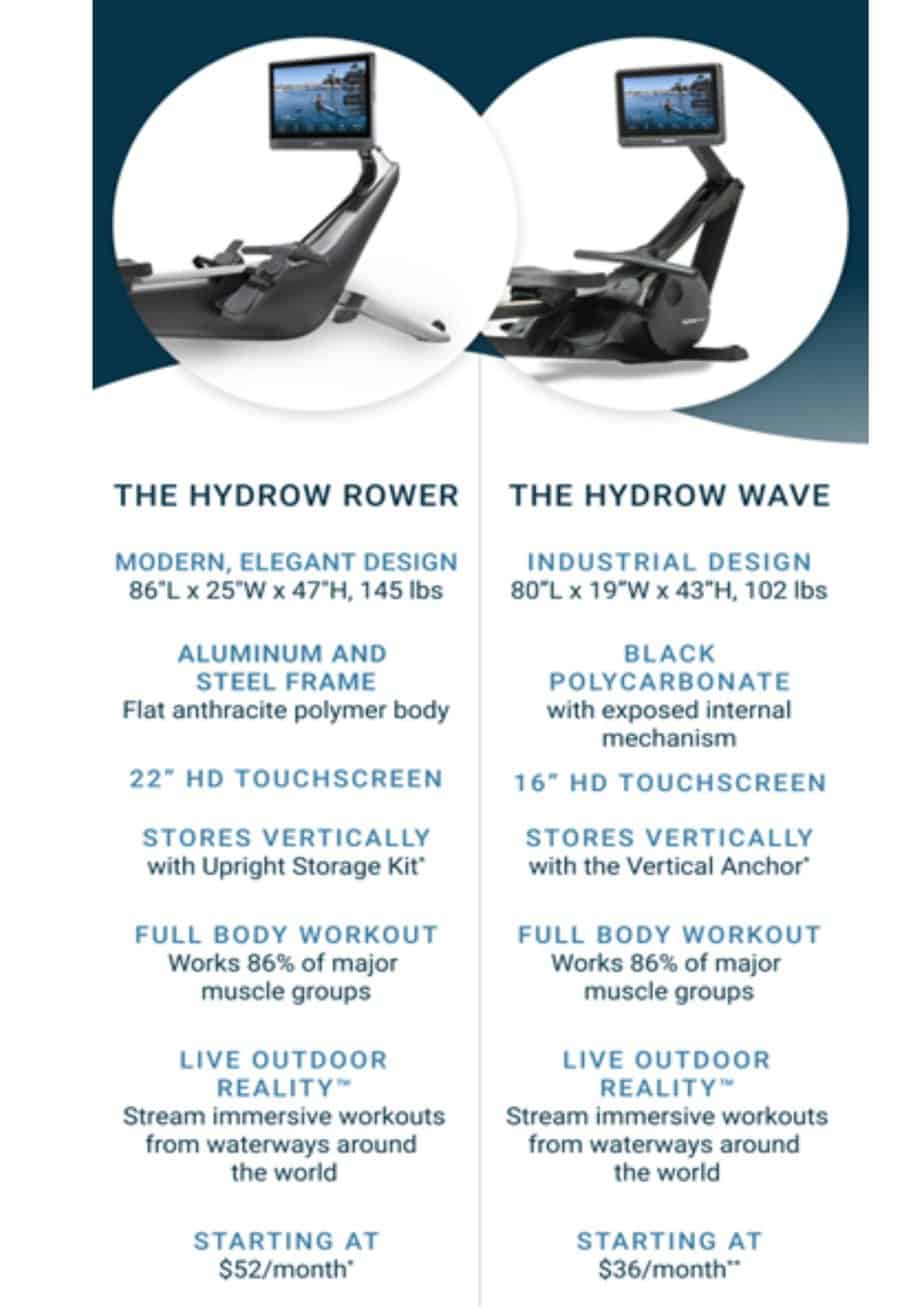 How Much Is a Hydrow Rower Pro Package?
You have several options, such as the Hydrow Starter Package, which comes with a heart rate monitor and other accessories, and the Pro Package, which at this time is $2,705. This package includes a machine mat (to help protect your floors), the Polar Verity Sense heart rate monitor, Jaybird Vista Wireless headphones, a separate workout mat for those off-the-rower workouts, yoga blocks, a foam roller, and a set of resistance bands.
Hydrow usually offers free shipping, no interest financing, or other discounts, but if you want one of the best and biggest price breaks ever, then you want to use my promo code, which you can find here:
I love that I never have to drive in traffic to get to the gym, look for a safe place to park, and pay for a gym membership only to discover that I have to wait 30 minutes or more for the machine I want to use.
My Hydrow rower is always ready and waiting for me to jump on and get my whole body fitness program going!
Speaking of membership, are you tired of paying for several memberships at the local gym for you and your family? I've got some great news for you! Keep reading just a little longer.
How Much Does the Hydrow Membership Cost?
In order to access the incredible selection of workouts, you need to have an internet connection and pay a monthly membership fee for the Hydrow.
Currently, the monthly membership fee is $44, which is probably no more than what you are currently paying at the gym.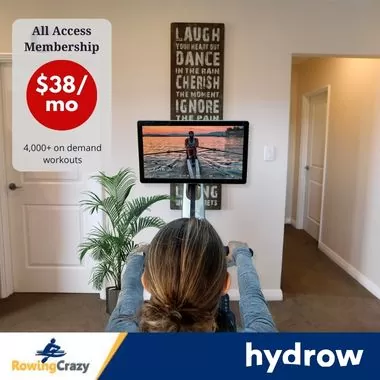 However, let me tell you my little secret for cutting that price down.
The Hydrow rower allows you to create multiple profiles. This means that you can let other friends or family members use your machine and they can share in the Hydrow membership cost.
Can you imagine live rowing classes in your own living room? You can also use one of the thousands of pre-recorded classes if you prefer.
You can use your own Bluetooth headphones and listen to your own music and instructors, or use the high-quality front-facing speakers on the Hydrow. You can even use your Bluetooth-enabled third-party heart rate monitor or use the one that Hydrow recommends.
The Hydrow rower offers you many more choices than you could even hope for with other rowers.
Hydrow allows you to create multiple profiles on a single machine so you don't have to pay for separate memberships for your kids, spouse, roommate, in-laws, or whoever!
This is a good alternative to the high price of gym memberships, that's for certain! Side Note: If you would like to learn more about this rower be sure to check out my other articles like CityRow or Hydrow Rower and my detailed article on Ergatta vs Hydrow
Can You Use Hydrow Without a Subscription?
Yes, you can, but why would you?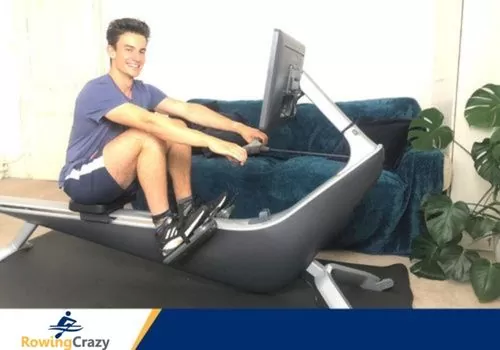 You will still need an internet connection to use the Hydrow. If you don't have a subscription, you can still use the Just Row feature, but you'll not experience that immersive, one-of-a-kind experience that Hydrow promised. Without Hydrow membership, you'll have:
No access to live or on -demand workouts
No music or workout audio
No access to your stored workout records
No weekly racing challenges
No access to the off the rower programs
No access to the live leaderboards, and your name will not appear to others on the leaderboards
No access to the streaming workouts
You will still be able to row, but this time, you will need to set your resistance level manually. You can connect your heart rate monitor but not your headphones.
Watch our expert Rowing Coach Max Secunda reviewing the Hydrow Rower:
Do you need the Hydrow Subscription – Click Here!
Part of the Hydrow experience is all about the live and on-demand rowing workouts. You certainly don't want to pay for the Hydrow and then skip the membership.
If that's the case, you can buy just any traditional rowing machine.
The Bottom Line
The Hydrow is perhaps the Tesla of rowing machines, so its premium price shouldn't surprise you.
The important thing is that the Hydrow and everything that it brings to the table is SO worth the extra cash!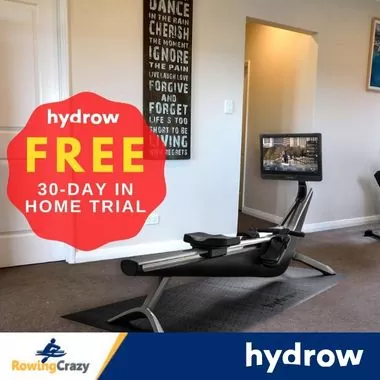 Hydrow SAVE $100 or £100!! => Use Coupon Code: ROWINGCRAZY
You can try the Hydrow free for 30 days. If you don't like it, box it up and send it back. I can't imagine anyone doing that, but you can if you want to.
I bet that once you try the Hydrow, you won't want to use any other rowing machine ever!
Stay healthy and happy rowing!
Still Need More Info? Other Articles You Might Like:
FAQs
1. How much does a Hydrow cost?
The Hydrow rowing machine costs $2,495, but remember that prices are subject to change. Don't miss out on a chance to save $100 – use our promo code when you purchase a Hydrow!
2. How much is the Hydrow rower family's new addition, the Hydrow Wave rowing machine?
The new Hydrow Wave costs $1,895, so much cheaper and more space-saving than the original Hydrow. It is the latest in the product lineup of the Hydrow rower family, with the same features and programming as the Hydrow except for a smaller monitor, a contemporary design, and four stunning colors to choose from.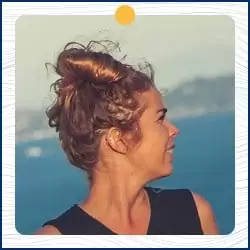 Written by Petra Amara – RowingCrazy.com
CEO & Founder of RowingCrazy, National Rower, Coxswain Womens Eight Team, Rowing Coach & Writer
Petra is a Mother of two and owner of Rowingcrazy.com. Petra lives and breathes rowing, she also has a passion for writing which lead her to start RowingCrazy.com to share her rowing experience and expertise with others.