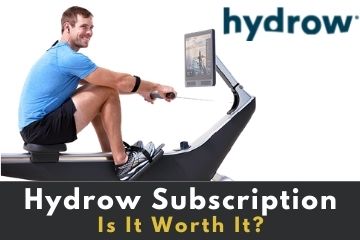 If you're tired of paying your monthly gym subscription and thinking about replacing it with a fitness machine for your home gym, you're certainly not alone.
A rowing machine is one of the best pieces of home gym equipment because it's a calorie-burning machine that offers a full-body workout. And I'm telling you right now that the Hydrow is hands down the best rowing machine out there today, and the membership cost is worth every cent you pay.
In today's article, I'm going to talk about why this monthly membership is worth so much more than your gym membership and how you can access the incredible workouts even if you own a different rowing machine.
Does Hydrow Rower Come with a Membership?
No, it doesn't. You need to subscribe and pay for this membership each month.
It's really no different from paying monthly fees to your gym, except that you will get a lot more use out of your Hydrow membership than you will with the one from your gym.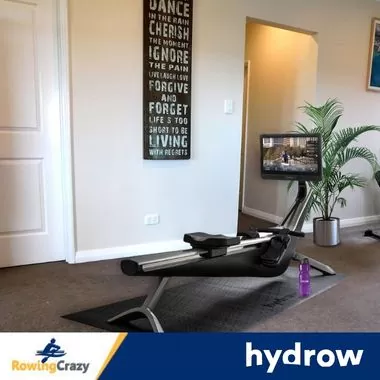 Hydrow SAVE $100 or £100!! => Use Coupon Code: ROWINGCRAZY
How Much Is the Hydrow Membership Subscription?
To subscribe to Hydrow, you need to pay the monthly fee of $44 plus applicable taxes. You may also pay $528 in advance for a 1-year subscription.
Is the Hydrow Worth It?
Yes, the Hydrow and the monthly membership cost are definitely worth it!
You get access to all the features that the Hydrow rower offers, including the interaction that you get with the Hydrow community. The membership or subscription cost isn't always included in the Hydrow rower cost (it depends on which package you buy), but keep reading and we can explain in more details.
The Hydrow rower has an extremely large library with at least a thousand workouts (and growing!), both live and on-demand, which are taught by professional rowing instructors.
There is nothing else like the on-demand rowing classes! If you want motivating fitness content to keep you connected to a community that is big on positive reinforcement, then you want the Hydrow membership.
Can You Use Hydrow without Subscription?
Yes, you can, but you won't want to!
There is an option called Just Row on the Hydrow rower that allows you to row without the Hydrow membership.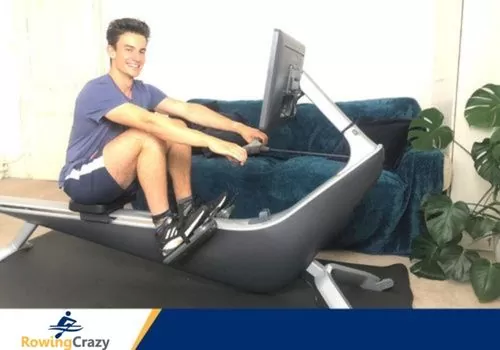 You won't be able to access the community nor will you be able to use most of the features that you bought the Hydrow for. The Hydrow experience includes the subscription, which makes the Hydrow everything you were looking for in a rowing workout.
Without the Hydrow membership, it's just another rowing machine.
Learn more with our full video of the Hydrow Rower by Rowing Instructor & Coach Max Secunda:
Can I Use the Hydrow Membership on Other Rowing Machines?
Actually, you can!
If you already own a different rowing machine but want to take advantage of all the terrific features that the Hydrow membership offers, or if you're going to be away from your machine for a time, you can use the Hydrow digital basic subscription.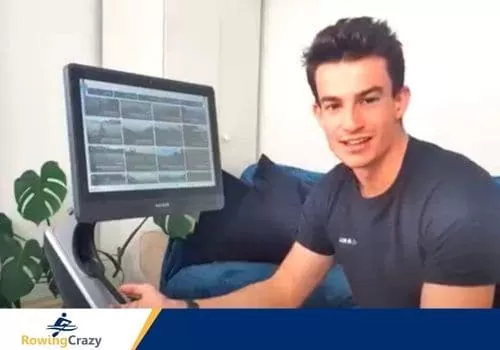 Hydrow SAVE $100 or £100!! => Use Coupon Code: ROWINGCRAZY
When you purchase Hydrow digital basic subscription, it allows you to download an app from the app store onto your smartphone, tablet, or PC. You can then use the digital basic subscription on any indoor rower.
The digital basic subscription also has off-the-rower workouts, such as yoga and strength training, which means that you can access the workout content even if you're away from your Hydrow. Side Note: Learn more about the Hydrow Private Coaching service.
Bring your own mat and the Hydrow digital basic subscription and you can enjoy high-intensity, on-demand workouts anytime and anywhere.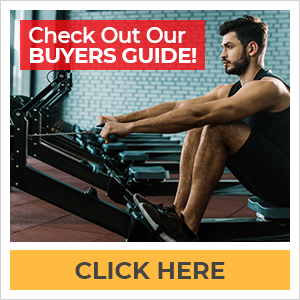 Is There a Monthly Fee for Hydrow?
Yes, the subscription or membership cost makes up the monthly fee, but it probably costs less than what you're currently paying for a gym membership.
Ask yourself if you're truly satisfied with the equipment at your local gym. Do you get a good workout without having to wait for the machine you want to use?
Do they offer live and on-demand Hydrow workouts? Do you spend hours each week looking for parking or waiting in line?
Take a good hard look at what you're paying for at the gym and then look at everything the Hydrow rower and Hydrow membership have to offer and compare the benefits you get from them.
The choice is going to be clear depending on your preferences.
If you would like to learn more about the Hydrow rower be sure to read some of my detailed comparison articles like Hydrow vs Cityrow or another popular article is the NordicTrack RW900 vs Hydrow where we break down each model side by side.
How Much Is the Hydrow Monthly Membership?
Currently, the Hydrow monthly membership is $44.
You can access the entire Hyrow library, select from the live, on-demand, or scenic workouts, as well as the off-the-rower mat workouts for as many profiles as you like.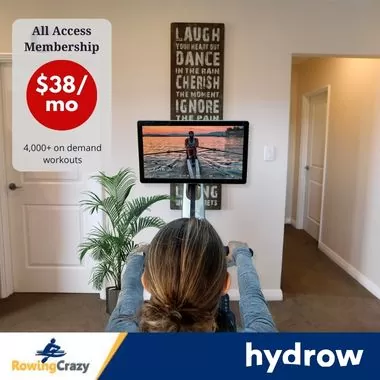 The subscription price goes with the Hydrow rower. This means that your entire family can each have their own profile and have access to all the features, without having to pay more than that single subscription price.
If you have a different rowing machine or wish to access the workouts when you're away from home, you can download the digital basic subscription for only $19.99 per month.
Side Note: This rower also stores well in tight spaces with the Hydrow upright storage kit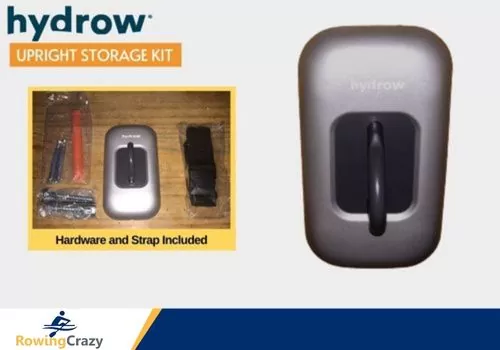 The Bottom Line
When you consider the price of your gym membership and compare it to the Hydrow membership, it's easy to see that the two are not comparable, and in many areas, the Hydrow is the better deal.
I hope you have found this article helpful. If so, please feel free to share it with family, friends, or co-workers who are interested in the best rowing machine you can buy: the Hydrow.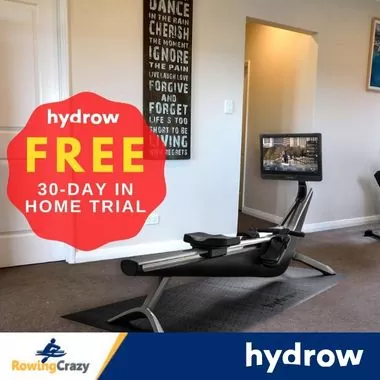 Hydrow SAVE $100 or £100!! => Use Coupon Code: ROWINGCRAZY
Want to Know More?
Here Are Other Hydrow Articles You Can Read:
FAQs
1. How much does Hydrow cost?
A Hydrow rower costs $2,495, but there's a cheaper option now called the Hydrow Wave, which costs $1,895.
2. How much is Hydrow subscription?
To subscribe to Hydrow, you will need to pay $44 per month or $528 per year. If you want to subscribe to the digital basic membership, which is an app-only plan, it will cost you $19.99 per month.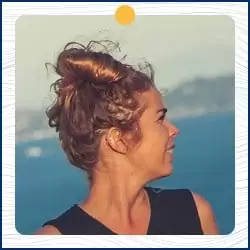 Written by Petra Amara – RowingCrazy.com
CEO & Founder of RowingCrazy, National Rower, Coxswain Womens Eight Team, Rowing Coach & Writer
Petra is a Mother of two and owner of Rowingcrazy.com. Petra lives and breathes rowing, she also has a passion for writing which lead her to start RowingCrazy.com to share her rowing experience and expertise with others.