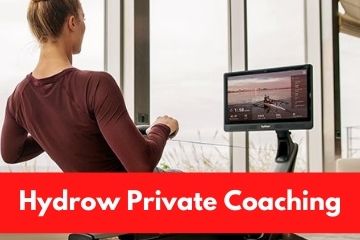 So you decided to go all out and buy the Hydrow. Great choice! Personally, I think this is one of the best rowing machines on the planet.
You may have already started rowing or perhaps you are still checking things out. Are you a complete newbie and you don't even know where to start?
Our Top Pick
Rower
Price

BEST ROWING EXPERIENCE

SUPER QUIET

Hydrow Rower
BEST ROWING EXPERIENCE
SUPER QUIET
Hydrow Rower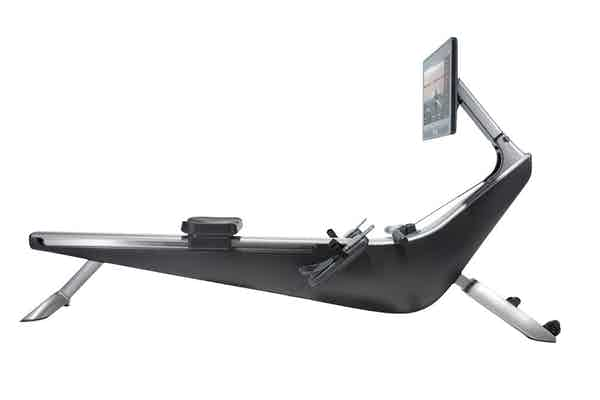 Perhaps you've been rowing but you feel like you're in a rut and you can't seem to hit those fitness goals? No matter where you are on the scale, beginner or advanced user, everyone can use a little help and positive coaching.
Did you know that Hydrow offers one-on-one coaching lessons? It's true!
Hydrow's private coaching has helped me stay motivated and hit my weight loss and fitness goals; and not only me but many of my friends as well. Yes, it's that good, and I'm telling you everything about it in this article today.
It's so much more than you imagine it will be, and it won't break the bank, either. Did you know that even if you don't have a Hydrow, you can still use the app and the private coach?
More on that later on.
Let me tell you more about this type of indoor rowing coaching, so you can make a smart decision.
Hydrow Private Indoor Rowing Coaching
If you're like most people (or at least the people I know!), your life must be very busy.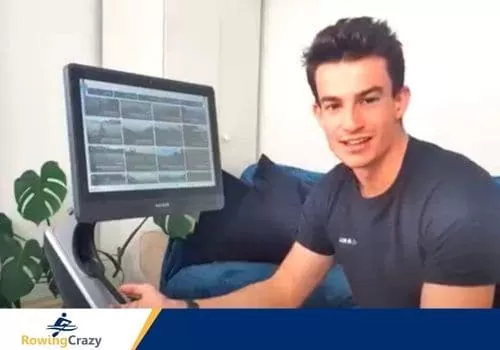 Hydrow SAVE $100 or £100!! => Use Coupon Code: ROWINGCRAZY
One of the terrific things about rowing is that you can get in a full-body workout in just 20-30 minutes a day.
Imagine this scenario, however. What if you had planned to run a marathon and even though you would run every day, you couldn't seem to make it past the 5K mark? Nothing you tried seemed to work and you couldn't figure out what the problem was. You would probably lose your motivation, right?
This sometimes happens with rowing (or with any fitness machine). Sometimes it seems like, even if you have a passion for rowing, there's something holding you back.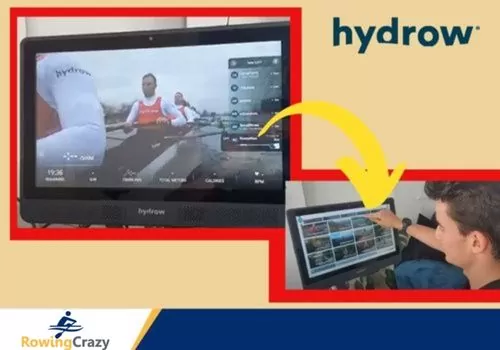 This is where a coach can help. Hydrow private coaching is the perfect mix of knowledge and skill that can help your progress or improve your training plan.
Watch Rowing Instructor & Coach Max Secunda with the Hydrow:
For beginners, having someone monitor how you're using your machine will ensure that you're practicing the proper rowing technique. A team member can give you the proper rowing instruction right on your device, so you won't feel as if you're rowing in the dark, so to speak. Side Note: If you are yet to purchase a Hydrow be sure to read my other articles like NordicTrack Rower vs Hydrow or Hydrow Rower vs Ergatta or another very popular article is City Row vs Hydrow Rower
If you've got the rowing technique down, a private coach can help you meet your fitness goals, whether it's increasing speed, increasing your endurance, or helping you work on certain muscle groups (such as core muscles).
If your workout has become routine, or if you feel you need a certain level of training, there is no better way to get what you're looking for than an advice from a rowing professional.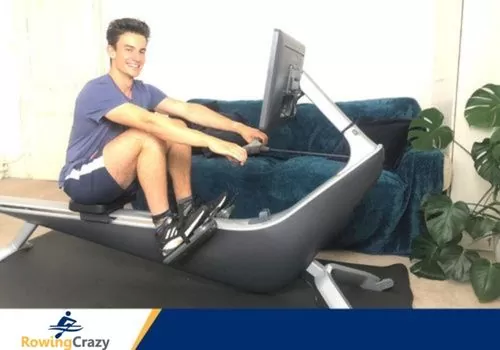 Hydrow SAVE $100 or £100!! => Use Coupon Code: ROWINGCRAZY
For those who want those 6-pack abs or long, lean dancer legs, there is no faster way to reach those goals than with private coaching.
There are currently 3 professional private coaches on the Hydrow team, including private coach Megan Hanewald, who has multiple certifications and has been a coaching instructor for 22 years. Megan brings knowledge, motivation, passion, and fun to your workouts.
You can ask for Megan Hanewald specifically or choose from the other private coaches who are available.
How Does It Work?
Rowing instruction with a private coach is one of the most rewarding programs you can use to get the most out of your Hydrow workout (learn more here).
You need to either be subscribed to the Hydrow app on your tablet or laptop or Hydrow members can sign up for classes on the machine. You can purchase a single class session or a package of 3 sessions.
Even if you don't own a Hydrow, you can subscribe to the app and still have a private coach weigh in on your sessions and help you with your workouts.
Hydrow members will receive an email before the schedule with a few steps and instructions to prepare for the guided workout. There's also a short survey to help the coach discover ahead of time what you hope to get out of your sessions.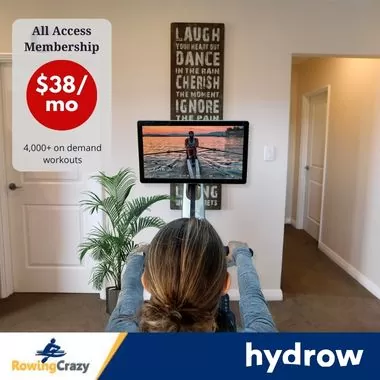 About 30 minutes before your schedule, you'll receive another email with your personal password.
That's it!
Your coach is the perfect mix of motivating speaker and instructor who can help you get the absolute best out of your workout while making it fun at the same time. Whether you need advice for a race course or workout, these pros have the expertise and wealth of knowledge to provide you with your training needs!
Hydrow Has a Great Storage Kit – Click Here to Read More!
Get the Most from Your Hydrow Workout
I can't recommend the instructors from Hydrow highly enough!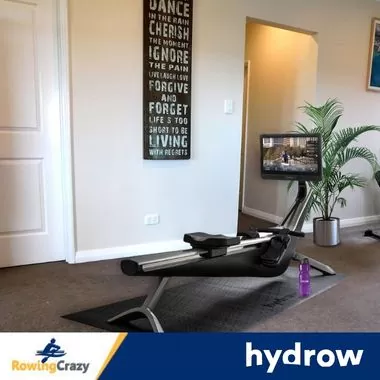 Hydrow SAVE $100 or £100!! => Use Coupon Code: ROWINGCRAZY
Whether you want to improve your workouts, ensure that you have the proper technique, learn tips on improving your rowing workout and managing a race course, or you're looking for some motivating workouts that will improve your fitness level, you cannot go wrong with coach Megan and the rest from the Hydrow team.
Each coach has multiple certifications and is a professional, so they have the knowledge to help you get the most out of your training sessions, even if you own a different rowing machine.
Don't let your indoor rowing sessions become boring or burn you out! You can get the workout you deserve and the results you're looking for with the advice from a Hydrow private coach.
Other Hydrow Articles You Might Find Interesting: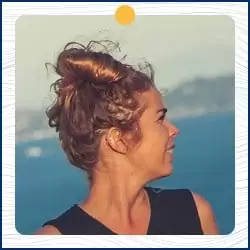 Written by Petra Amara – RowingCrazy.com
CEO & Founder of RowingCrazy, National Rower, Coxswain Womens Eight Team, Rowing Coach & Writer
Petra is a Mother of two and owner of Rowingcrazy.com. Petra lives and breathes rowing, she also has a passion for writing which lead her to start RowingCrazy.com to share her rowing experience and expertise with others.