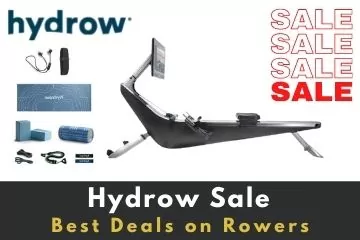 One thing that I've found to be true in life is that old saying, "You get what you pay for." Of course, this isn't true for everything, but in many instances, it is.
If you're looking for the best indoor rowing machine, then make no mistake about it, you want the Hydrow. This is by far the best rowing machine you can buy, but that doesn't mean you can't get a great price on it!
Learn more with our full video of the Hydrow Rower by Rowing Expert & YouTube Influencer Max Secunda:
No other rowers can compare to the Hydrow (unless you are on a budget check out the Hydrow Wave Rower here), not a single one even comes close. (Side Note: Click here to read our full Hydrow Reviews article where we show you all our test results from ongoing testing of this machine by all our staff)
I'm going to hook you up with some of the biggest discounts on the Hydrow (Click Here for our exclusive Hydrow Discount Coupon). Some of them may not have been announced yet, but you can find these fantastic discounts in the links here.
Get $100 OFF!!
Use Coupon Code: ROWINGCRAZY UK Readers – Get £100 OFF!!
Use Coupon Code: ROWINGCRAZY
Be sure to read the entire article before you purchase your Hydrow so you don't miss out on the best prices on this incredible rower.
Is Hydrow Worth the Money?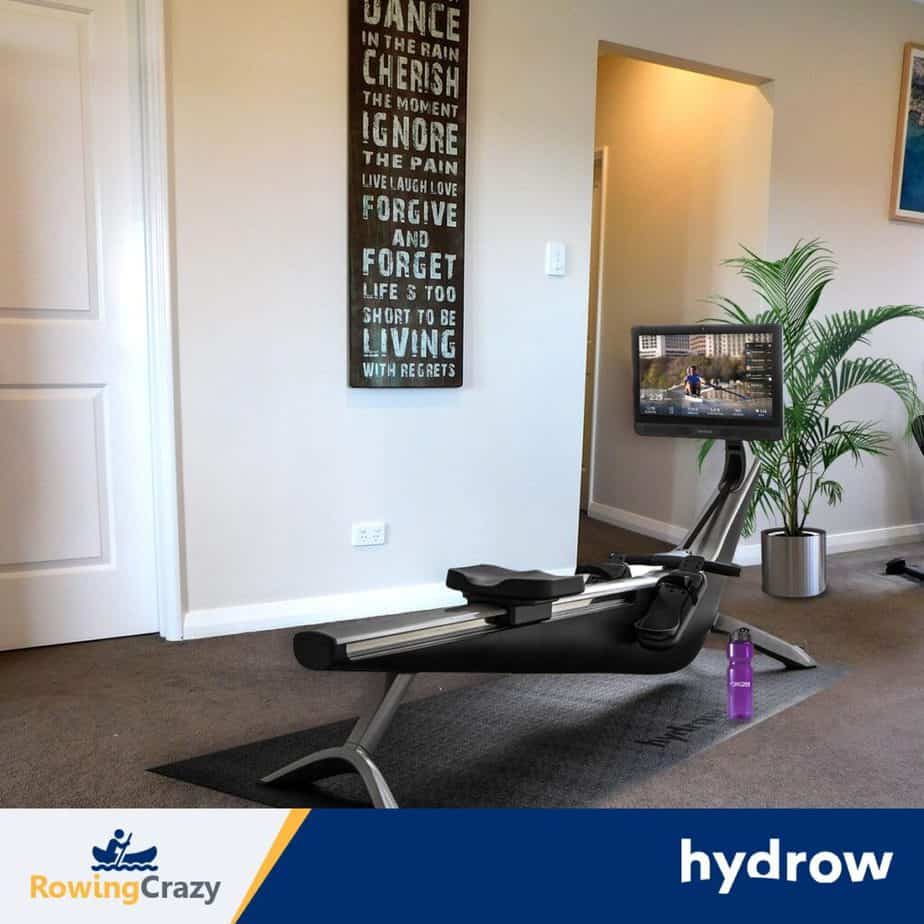 You bet it is!
I own a Hydrow and use it nearly every day! I cannot recommend this piece of rowing equipment enough.
Yes, it might seem like a lot of cash, but when is your health put into terms of dollars? You will feel great and look even better after you've used this machine for a few weeks.
The Hydrow is unlike any other device on the planet. From its sleek, futuristic styling to the computer-controlled magnetic resistance, the live and on-demand classes, and workouts, it's no wonder the competition is keeping an eye on Hydrow. Nothing else comes close!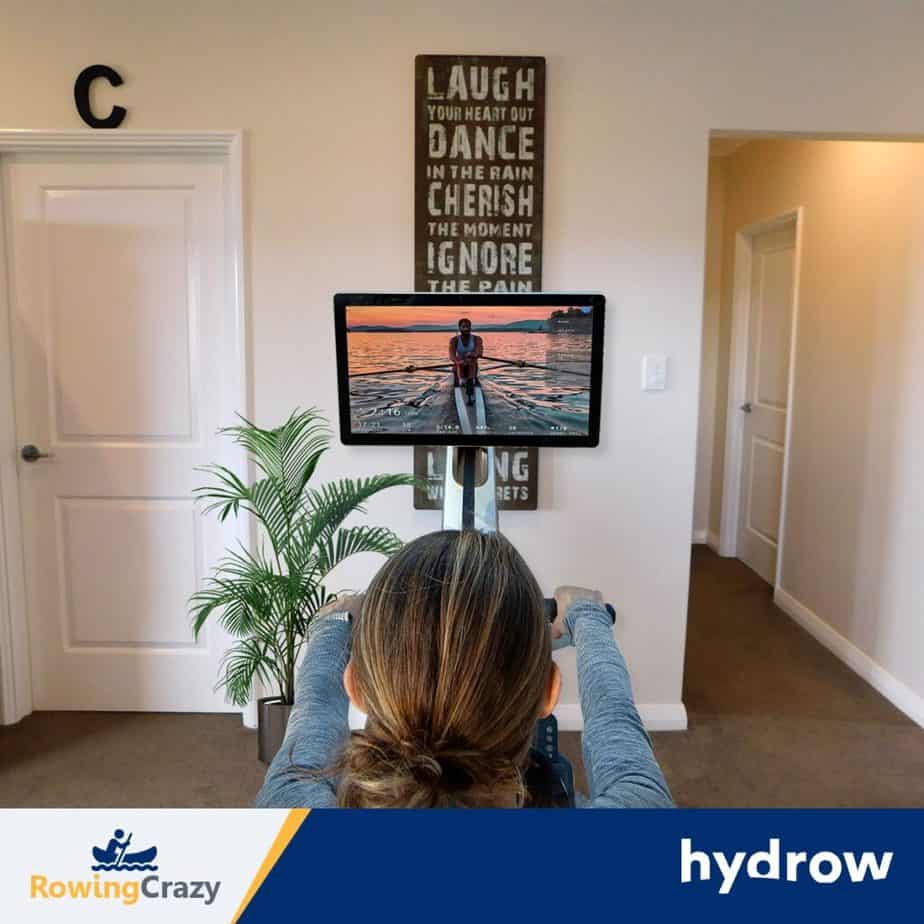 Still, you want a great deal, right? I've got some tips for you here on exactly how you can snag the Hydrow package of your dream and not worry about paying too much for purchasing one.
Hydrow offers a 30-day money-back guarantee so if you decide the Hydrow isn't for you, you can return it. How can you go wrong?
Great Savings on the Hydrow Starter Package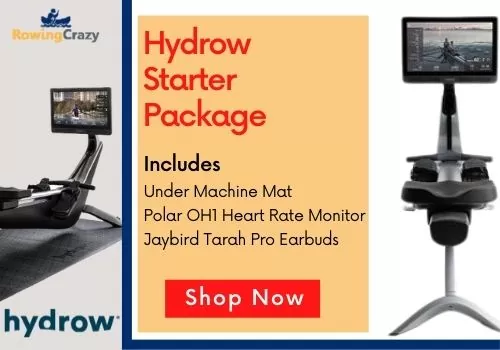 To get you set up properly, Hydrow offers a starter package for an incredible price.
This package includes the Hydrow, of course, but in addition, you will also receive these accessories:
The machine floor mat: This mat is designed to protect your floors as well as prevent the rowing machine from sliding if you're working out extremely hard.
Headphones: Not just any headphones, but Jaybird Tarah Pro Bluetooth-enabled, wireless headphones allow you to listen to the workouts with premium sound at home without disturbing anyone else.
Polar heart rate monitor: This is a chest-strap heart monitor that is extremely accurate and can help you determine your maximum heart rate so you can burn fat and get a true cardio workout.
In addition, for a limited time, Hydrow is offering free standard shipping! This is an incredible discount for a starter package that you won't find elsewhere. Side Note: If you want to read some of my comparison articles on this rower be sure to read CityRow or Hydrow and Hydrow Rower Vs WaterRower or Hydrow vs NordicTrack
Add to Cart: Hydrow Storage Kit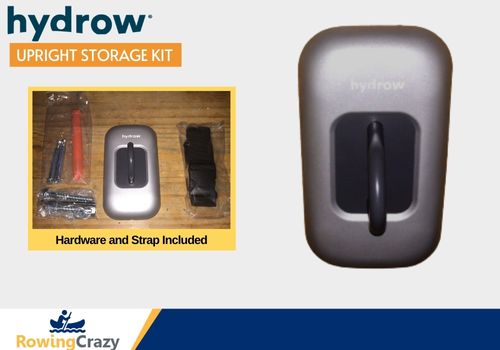 Check Hydrow Storage Kit Price!
Did you know that Hydrows could be stored upright? I prefer mine on the floor all the time. However, there are times when you need those few extra square feet of your home, and that's when the Hydrow storage kit comes handy.
So if you're ordering a Hydrow now, why don't you pick these small items to add to your cart, and maybe hitch a ride with the free shipping deal!
You say you want MORE Hydrow? Let's talk about Hydrow's Pro Package.
Best Deals on the Hydrow Pro Package
Check Price Hydrow Pro Package!
Hydrow is the rowing machine that has it all, and with the pro package, that's a whole lot!
Are you ready to see some serious savings? Check out the details about all you can get for one low price with the Hydrow Pro Package.
The Hydrow, of course
The machine mat
The Polar heart rate monitor chest strap
The Jaybird Tarah Pro wireless Bluetooth headphones
An On-the-Mat Workout Kit, which includes a yoga mat, two yoga blocks, and a set of 7 multi-resistance bands. In addition to the rowing workouts, Hydrow offers off-the-mat workouts for the best shape of your life!
A high-quality performance foam roller to ease out those kinks and sore muscles
Free standard shipping
Did you see all the equipment you get for that incredibly discounted price? You won't see these discounts announced everywhere, but you can always find the lowest price right here.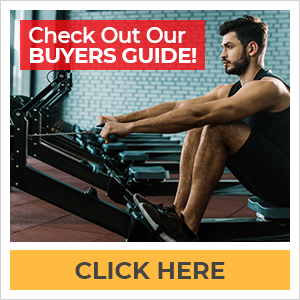 Is This the Best Time to Buy a Hydrow?
It sure is! You may see other discounts announced at other times, but nothing will beat the pricing on this rowing machine anywhere else online.
Don't think of rowing as a frivolous piece of equipment. This is an investment in your health that nothing else can match. If you don't have your health, what do you have?
Get $100 OFF!!
Use Coupon Code: ROWINGCRAZY UK Readers – Get £100 OFF!!
Use Coupon Code: ROWINGCRAZY
Score a Hydrow Discount Sale Now!
When you are ready to buy the Hydrow, some of the links I've included here will give you some serious savings.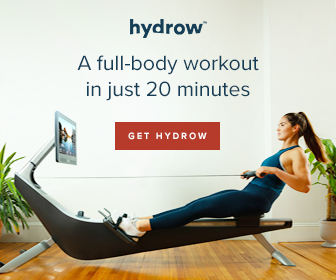 The Hydrow is extremely durable, with a 5-year warranty on the frame and a 1-year warranty, including labor, on all other parts. And with these special bundles, it's a steal!
Remember that the Hydrow also offers a free 30-day money-back guarantee too, so if you decide for whatever reason that this rower isn't for you, you have nothing to lose.
Purchases like the Hydrow are a great way to improve your health, and buying it NOW saves you some cash. Poor health costs everyone, and it's a dear price to pay.
Why not improve yours with the absolute best rower you can buy – the Hydrow – and get yourself the perfect start with these savings now!
Other Hydrow Articles You Might Find Interesting: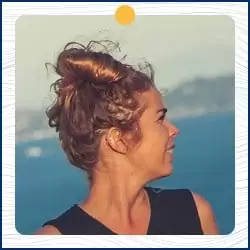 Written by Petra Amara – RowingCrazy.com
CEO & Founder of RowingCrazy, National Rower, Coxswain Womens Eight Team, Rowing Coach & Writer
Petra is a Mother of two and owner of Rowingcrazy.com. Petra lives and breathes rowing, she also has a passion for writing which lead her to start RowingCrazy.com to share her rowing experience and expertise with others.