When comparing rowing vs running, remember that a rowing machine is going to help give you a full-body workout that works out both your upper and lower body. Running mostly works out your legs, and can actually leave you susceptible to sustaining a leg injury.
While people who run for sport and compete in marathons might swear that running is a better exercise, there really is not much of a debate when comparing rowing vs running. The benefits of rowing far outweigh the benefits of running and they eliminate most of the risks that are associated with running.
While both running and rowing will help you burn calories and stay in shape, rowing is a great way to get in a low impact workout that does not out stress on your joints in the same way that running does.
Is Running or Rowing better for Fat Loss?
For fat loss, using a rowing machine is usually the best workout because you get a total body workout that is better for your body because it is low impact especially when compared to running on a treadmill. While you might think fat loss and weight loss only happens when you run and sweat a lot, you actually will have more success losing weight if you do a cardio workout that works out both your upper body and your quads, hamstrings, glutes, and other lower body muscle groups.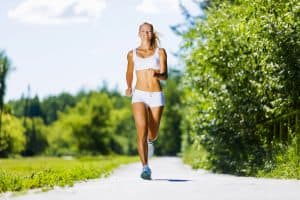 When you workout your full body that burns more calories than if you just run a lot, and this is why a rowing machine gives you such a great cardio workout that helps you build muscle strength and lose weight. Make sure when you are rowing for weight loss that you also factor your diet into the equation.
Any running, rowing or other exercises can help you lose weight by elevating your heart rate and giving you a good workout, but the best weight loss plans are going to also make sure you are eating the right amounts of fruits, vegetables, and proteins while limiting fats and carbohydrates.
You can still get a great rower for under $300! See All Our Budget Rowing Machines!
Which is Better for Losing Weight Treadmill or Rowing Machine?
For losing weight, a rowing machine is going to be better than a treadmill because rowing machines can offer all your body muscles a good workout without experiencing the pain you frequently feel after a run. Many people also find that they have a great fitness routine by rowing for many minutes at home during the day.
Keep in mind that a treadmill is a very high impact workout. While you will work out your lower body running on a treadmill, a rowing machine is going to be low impact and also allow you to work out your upper body.
A good rower should be a part of any fitness routine and home gym where the end goal is losing weight. In the time spent rowing, you are likely to burn a lot of calories.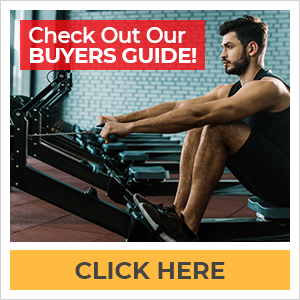 Is Rowing the Best Cardio?
People love cardio exercise because it has many benefits that you will reap regardless of the type of machine you use to get your exercise. That said, you might have an easier time meeting your fitness goals with a rowing machine since you are less likely to injure your lower back, hip flexors, and other muscles than if you used a treadmill which can be hard on your muscles and joints.
As long as you practice good form when using your rowing machine, you will feel a good burn in your core and other muscles. With a rower, you are less likely to stop your cardio and fitness routine due to injury, which means you can keep burning calories and reaping the benefits.
Rowing machines typically help the rowers burn more calories and leave them feeling great, whereas a run can leave the runner in joint pain and with a general distaste for all things fitness related. As much as you might like a great run and you might find you do burn calories, you are not going to like the shin splints and joint pain you feel from overexerting yourself.
Running on a Treadmill as Exercise
Be cautious if you use a treadmill as one of your primary machines for exercise. You may find that the minutes you spend running on a treadmill can do more harm than good because of all the weight bearing joints that are involved when running on a treadmill. The potential damage to your weight bearing joints when running outweighs any of the benefits you might get from running.
A rowing machine works out more muscles and you get to have peace of mind knowing you are preserving your joints by rowing and not running. Rowing is one of the best forms of exercise; if fitness is a priority for you, if you use a rower you should see more benefits than if you run regularly.
A good row may work your core muscles and many other muscles as well with less risk of injuries to your back and other joints. If you find that you still have back and joint pain after a rowing workout at home, consider that you might be rowing in poor form. If you row the right way, you should not feel a burn or a muscle pull.
Click Here to See All Our Super Quiet Rowing Machines!
Costs of the Machines
Great rowing machines are not hard to find and you do not have to spend a ton of money. The nice thing about a rowing machine is that there are plenty of options you could purchase on a budget.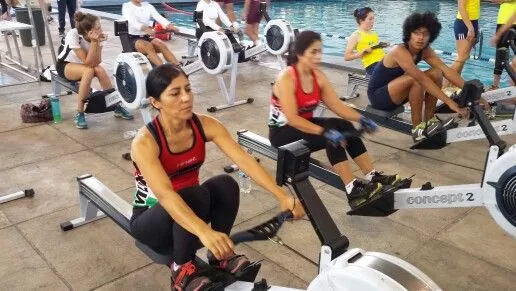 When you are debating about buying a rowing machine, don't forget to offset the costs of any gym membership that you will no longer need. While a rowing machine will cost money upfront, one of the benefits of the machine is that by rowing regularly you can cancel your gym membership since the workout from rowing is for your total body.
Rowing is arguably the single greatest exercise you can do for your body since you are building strength in so many different muscle groups while also getting a great cardio burn that will work to improve your heart rate. Think of a rowing machine as an investment in your health and remember that you might end up saving money on a gym membership, money on the gas in your car to drive to the gym, and the time you used to spend commuting from your home to the gym. These valuable savings make the cost of the rower well worth it.
Click Here to See Top Machines Under $500!
How much Space does a Rower take up?
Try not to worry too much about a rowing machine being too bulky for your home. Most of them are sleek in design and lightweight enough to wheel out of the way and store upright and out of the way when they are not in use. Most are designed to store against a wall or away from the space in which you use them, so you can fit them in a tight space and use them even if you only live in a small apartment.
Short on Space? Click Here to See All Our Compact Machines
They are not too heavy either, so if you move apartments a lot it should not be too much of a chore to pack it up and bring it with you to your next destination. When you are prioritizing your health, it's best not to get too hung up on something like storing the rowing machine, since they should be able to be wheeled out of sight when not in use.