Are you thinking of buying a rowing machine but wondering if you will really use it? Do you wonder if a rowing machine will offer you everything you're looking for? Maybe you think that a gym membership might be a better use of your funds?
To get or not to get a rowing machine is entirely up to you. The best reason for buying one is that rowing works out your whole body and engages 86% of your muscles, and it is beneficial for people of all fitness levels, so there's no doubt it's going to work for you, too.
What if you keep going back to the question, "Should I get a rowing machine?"
Don't you just hate it when you get all excited about buying something, impatiently wait for it to be delivered, and get it all set up, only to realize within days that you don't like it or it's just not the cake and ice cream you thought it would be? It's not only frustrating, it's also money wasted.
In today's article, I want to tell you everything about rowing machines so you can make the right choice for yourself.
Is It Worth Buying a Rower?
I think the answer to this one would be yes if you're ready to commit yourself to using one.
An indoor rowing machine is the best form of exercise you can get in one sitting. That being said, however, no exercise machine is going to be worth the money if you let it become a doorstop or a clothes rack.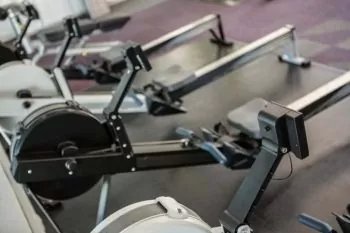 If you want an outstanding cardio workout and do strength training at the same time, and if you want to work out from home, then I highly recommend buying a rowing machine.
Read Our Full Article on the Best Interactive Workouts!
Are Cheap Rowing Machines Any Good?
This is a tough one. I suppose that would depend on your definition of cheap.
For example, you can find hydraulic resistance "rowing machines" (these aren't really rowing machines, but this is the common name) for extremely low prices, and I'm sure they offer at least some health benefits. However, they don't hold up well over time, and you get only a small amount of exercise when compared to a true rowing machine.
I have seen plenty of inexpensive machines, such as a few by Sunny Health & Fitness, that last for at least a few years and get you a true rowing workout.
However, my advice is to buy the best machine you can afford, but take advantage of available discounts.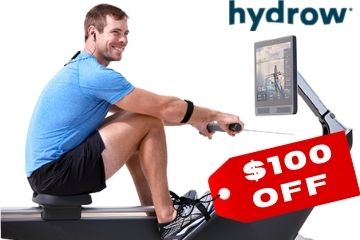 I have a terrific Hydrow Discount Code below for my readers on the best rowing machine ever made, the Hydrow:
If you want a machine that will last for decades, one that you won't get bored with and one that gives you a true rowing experience, then you should get the best possible rowing machine that you can afford. You can also see rowing machine finance options here.
How Much Should I Spend on an Indoor Rowing Machine?
You've probably seen budgetary guidelines for housing that suggest you shouldn't pay more than 25 percent of your income, right? Unfortunately, there is no similar guideline for buying a home rowing machine.
Personally, I think there are many other things to consider before you consider pricing.
For example, it doesn't make sense for you to spend even one dime on an air resistance machine if you live in an apartment with neighbors who seem to constantly complain about noise. Air resistance rowers are very noisy, so even if it was free, I don't think it would be a good choice.
It would make sense to consider your living and financial situation and ask these questions:
Do you have very limited space? If space is an issue, find those that can be folded or stored vertically.
Do you have a large household where everyone can enjoy the rowing machine? Find out if you can share the cost of buying a rower and monthly subscription.
Do you like classroom settings, live rowing, game-like workouts, or off-the-rower routines like yoga and Pilates? The fitness industry offers great variety in this type of equipment.
How much are you currently paying for gym membership? It would be smarter to spend that money in owning a rower instead.
How much are you comfortable paying for a rowing workout app and membership? Never spend for something you can't afford.
Once you have answered these questions, you can then consider all machines that fit your needs and sort them by price.
Of course, you should never buy a rowing machine that you know you can't afford, but you will find that many manufacturers offer discounts, incentives, and perks like free shipping if you look around. Remember Black Friday? Yeah, those kinds of deals can make a huge difference in your budget and may enable you to purchase a more expensive machine. Be sure to check out all our Cyber Monday Rower deals here!
I believe in buying quality items that will last me for years over cheaper items that will need to be replaced frequently. This method is easier for me, and it's easier on the environment.
Is a Rowing Machine Good for Beginners?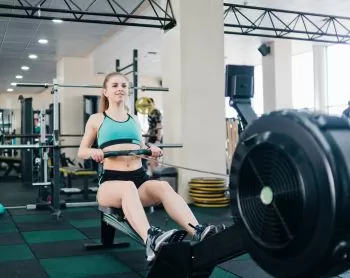 Ah! An easier question.
Yes, a rowing machine works great for beginners. It provides not only a good cardio workout but also a full-body workout that is good for people of all fitness levels. While beginners do need to learn first the proper form when rowing, after a few sessions, rowing becomes nothing but pure pleasure.
OK, so you sweat a lot, but isn't that the point of working out?
A rowing machine works 86 percent of the muscles in your body in one rowing session. Since your workout effort involves all the major muscle groups, you will find that you don't become as tired as quickly as you would on a treadmill, which focuses on the legs and lower body muscles.
All rowing machines have adjustable resistance levels. This not only gives you a great workout because it challenges you, but it also means that beginners won't become terribly sore. Even people who have been injured turn to rowing for active recovery.
Remember that regardless of your current fitness level, you can get a fantastic cardio workout, lose weight, increase muscle mass, and get resistance training all in one machine.
Can You Get Fit Just Using a Rowing Machine?
You bet your cake you can!
To be honest, rowing is a high-intensity workout that isn't hard on the joints.
If you've got bad knees or back problems but want to do full-body workouts, or if you don't want to spend any more time using exercise machines than you have to, a rowing machine is a perfect answer.
If you want to lose weight, you can use a heart rate monitor (some machines have these built into them) to ensure that you're working hard enough to burn major calories.
If you have been injured but don't want to lose your hard-earned abs, rowing workouts are the perfect way for you to stay in shape because they offer a low-impact workout.
No matter what kind of shape you are currently in and what your goals are, workouts on a rowing machine are the best way to help you reach or maintain your fitness goals.
The Bottom Line
When it comes to choosing a rowing machine, there are many factors to consider besides price. That includes the size, storage, noise levels, and usability.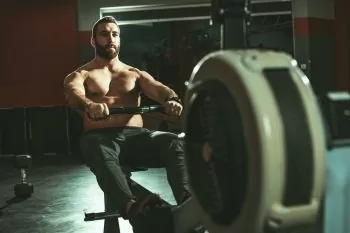 If you aren't sure what type of rowing machine will work best for you, this article might help you with your decision.
So, at the end of the day, the question you should be asking isn't so much of "Should I get a rowing machine" but rather, "Why haven't I?"
The perfect rowing machine for you is one that you will enjoy using, one that makes you want to keep coming back and do more workout, and one with a price that doesn't make you bleed.
Thanks for taking the time to read this article. I hope you found it helpful. If so, please feel free to share it with family, friends, and anyone whom you think may benefit from the information.
Life is too short to be unhappy, so enjoy your health and happy rowing!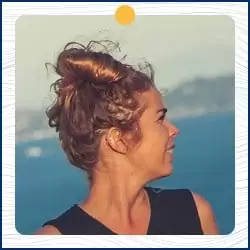 Written by Petra Amara – RowingCrazy.com
CEO & Founder of RowingCrazy, National Rower, Coxswain Womens Eight Team, Rowing Coach & Writer
Petra is a Mother of two and owner of Rowingcrazy.com. Petra lives and breathes rowing, she also has a passion for writing which lead her to start RowingCrazy.com to share her rowing experience and expertise with others.