Hi there, friends!
Isn't this a wonderful time of year? Personally, I love all the holiday gatherings, friends and family parties, and the icing on the cake has to be the Black Friday sales events.
Everyone knows that it's during those sale days that the hottest items everyone wants will be at the lowest prices of the year.
Why? Because no one wants to pay full price if they can avoid it! Free is best, but if you can't convince someone to buy you the gift you really want, buy the dang thing for yourself! Because a home rowing machine isn't a toy, it's an investment in your health!
In a Hurry? Here are My Top Deals:
If you're pressed for time and just want to find the best Water Rower Black Friday deals, here are my top choices:
*We review fitness products impartially and may earn a commission from affiliate links. For details see our disclosure page.
Below in this article, you will discover our thorough review of each rowing machine, examining each one closely and sharing our discoveries.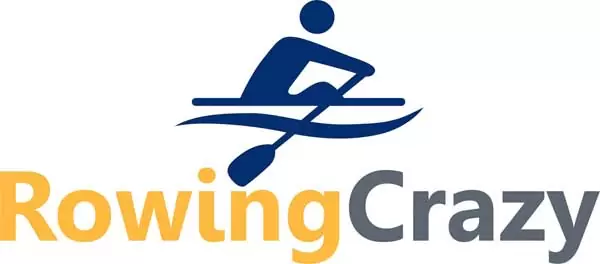 That being said, you shouldn't pay more than you need to, which is what today's article is all about.
I managed to snag some outstanding Black Friday and Cyber Monday rowing machine deals exclusively for my readers. (OK, if you pass on my discount code for Hydrow to friends or family who don't read my blog, that's fine with me. Just letting you know.)
If you've waited all year for a Black Friday fitness equipment sale so you could walk away with the best deal ever on a rowing machine, you've come to the right place.
Keep reading and I will show you how you can get a very substantial discount on the best rowing machine, hands down. Grab a spiced latte and a pumpkin cookie. This is one article you can't afford to miss.
Do Rowing Machines Go on Sale?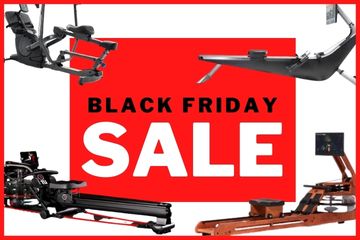 They sure do, rather frequently, as a matter of fact.
There are sales during nearly every holiday, such as the 4th of July, Memorial Day, and Labor Day, to name a few.
However, if you want the absolute lowest price possible, those are always during the Black Friday sales.
The day after the Thanksgiving holiday is the biggest sales day of the year for most retailers. Before internet buying became a thing, retailers who had run into the red (red ink, that is, when you aren't making sales) often pinned their hopes on getting back into the black (black ink, meaning profits) during the biggest shopping day of the year – the Friday after Thanksgiving. That's how the sales holiday got its name.
With the internet came online sales, which in turn led to Cyber Sales on the Monday. When people were not able to or did not find what they were shopping for over the Thanksgiving weekend and Black Friday, they would surf online at work (or during lunch) to buy their items. These sales became the second-largest holiday in terms of sales, and in recent years, it has topped Black Friday numbers!
Black Friday rowing machine deals will have the very lowest price you can imagine.
Should I Buy a Water Rower During Black Friday?
Have you been waiting for holiday rowing machine sales to get the best equipment deals? I don't blame you! I do the same with whatever I am shopping for, whether it's for me or someone else!
Why pay more? Seriously, it's a no-brainer!
Now, as far as a water rower goes, if you have your heart set on owning one of the best rowing machines on the planet, then you've made a smart choice.
The Ergatta Water Rower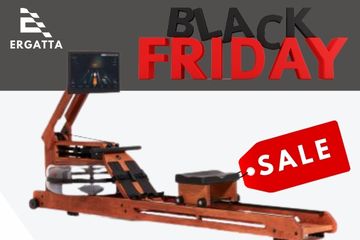 Both the Ergatta and LIT Strength Machine are top-of-the-line, popular rowing machine brands, and for good reason.
These rowing machines offer the best rowing experience you can imagine. Water rowers feel like the real thing, and these rowing machines have something for everyone!
I love both of these machines and while both are water rowers, they both offer something different depending on your preferences.
Rowing has become more exciting with Ergatta's cleverly designed workouts based on games, such as Meteor and Pulse. You get to win tokens and points, but all 'games' are actually goal-based workouts focused on rowing metrics like SPM, split time, and intensity.
If you prefer to race against others (or yourself!) and do game-based rowing workouts, then you want the Ergatta (read more on the Ergatta Black Friday Deals here). This water rower (learn more) is made from cherry wood, and it is so beautiful I wouldn't blame you if you set it up in the middle of your living room! It probably matches all your other wood furniture!
That cherry wood frame is more than just breathtaking, it can support a user weight of up to 700 pounds! This machine can take a beating and keep on rowing strong!
The LIT Strength Machine
This machine is also a water rower, but it has a sleek, futuristic design for those who like a more modern look. It has no screen like the Ergatta, but instead, LIT has you download an app to your tablet or phone, and then you cast it to a larger device like a television if you wish. If you think that your phone or tab works just fine for viewing the workouts, then you can use the gadget holder integrated to the LIT machine for that purpose.
The LIT machine also comes with resistance bands. The HIIT workout programs will have you getting an amazing cardio workout while rowing, then have you do Pilates with the resistance bands! You will never get bored with this water rower!
Best of all? The LIT Strength Machine has a lifetime warranty on the frame and 5 years on the smaller parts. Read that again. If anything should break as a result of defect in workmanship or material, LIT stands behind their product and will replace or repair the defective part. You can't ask for more than that, can you?
If you've seen these online and thought that the normal Amazon price was a bit high or that it would be stretching the boundaries of your budget, check out the Black Friday prices for these machines.
In fact, you can find my exclusive promo codes for the Ergatta here and for more information read my full review to understand the advantages of Ergatta software on their rowers!
If you would prefer the LIT Strength Machine, I've got you covered! That promo code link is right here above – just click on the red check price button!
Don't go crazy waiting and searching for the best rowing machine Black Friday price, the absolute lowest price on Ergatta and the LIT Strength Machine is right here.
Side Note – Aviron Black Friday Sale

If you are interested in a gaming style of workout check out our Aviron Black Friday article here!
What If I Want a Different Water Rower? Or a Different Type of Rowing Machine?
I hear ya! Everyone wants the bargain basement price on their chosen brand of rowing machine, and if you want something different, I've still got your back!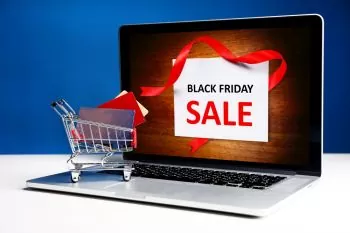 Are you looking for a Black Friday sale on the Sunny Health and Fitness Water Rower?
Maybe you want the adjustable magnetic resistance that is standard on the Hydrow? Click here to see our exclusive Hydrow Black Friday deals
Have you had your eye on a Mr. Captain water rower? Or the Xterra Fitness ERG700 water rower?
I've got the low-cost deals on the machines you have been dreaming about all year!
Write down the regular price you see today, then the regular sale price you will see around Halloween. You might even see pre-Black Friday Sales on these items.
Then, compare those prices with the links to the promo codes I am offering on Black Friday. I am sure that mine will be the very lowest prices you have found anywhere!
Oh yes, you can bet that there will be free shipping as well!
Don't wait for those discount codes that you search for on Google, I've got the great rowing machine deals you have been waiting for right here.
Side Note – Aviron Black Friday Sale

If you are after a very quiet rowing machine then make sure you check out the Teeter Black Friday sale
Are Water Rowers Worth It?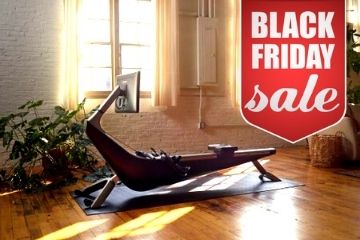 They certainly are!
Most water rowers can handle much larger weight capacities than most other rower types. This means that, for your home gym, you can feel comfortable knowing that your rowing machine can handle even the longest, toughest row you can throw at it!
You will find that water rowers are some of the top-selling brands because they not only can take the abuse and last for decades, but they also offer the most realistic rowing experience money can buy.
There is sure to be a Black Friday deal on the water rower you've been looking for. I've worked hard to get manufacturers give me their best deals on these pieces of equipment so that you can afford a machine in a higher price range that normally would be unaffordable.
So if you want great Black Friday deals, feel free to use the promo codes you find here.
By the way, while my promo codes will be good all weekend and even for Cyber Sales on the Monday, rowing machine sales go insane due to the drop in prices. This means that companies could conceivably run out of products, and they don't usually offer rainchecks.
I recommend buying your chosen water rower or other rowing machines during the Black Friday sale so you can get the one you've been waiting for.
When Is Black Friday 2023?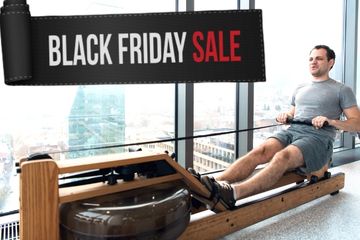 This year, Black Friday falls on November 24th. If you look at the calendar, that means this much anticipated holiday isn't very far away!
You should start considering which rowing machine you would like to own and then keep your eye on this space (I highly recommend bookmarking it so you can find it quickly) to find the best Black Friday rowing machine sale on the brand and model you have in mind.
Fitness equipment, such as rowing machines, are some of the hottest items that people are looking for, right up there with electronics.
This is most likely because many people plan on starting their weight loss or fitness routine right after the holidays. When you have the rowing machine in the house before the holidays, this allows you to set it up, become accustomed to using it, and deciding where you want to place the machine, so that when January rolls around, you will be ready to row!
How Does Cyber Monday Work?
It isn't all that different from Black Friday when you consider that many people buy their Black Friday rowing machine online, but Cyber Monday works like this:
Let's say that you're out of town or you have to work that particular weekend. While most people buy on Friday, some people go wild hoping that if they wait a bit longer, the item they want might drop in price a bit over the weekend.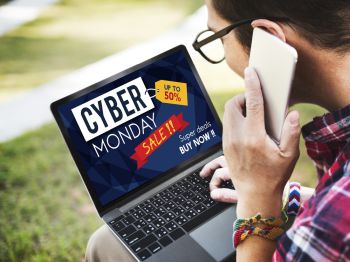 If you didn't catch the Black Friday sale, you can try on the Monday. Use my promo code link(s), which are here, and see if the rowing machine deals are still available. The sad truth is that many companies only put a certain number of rowing machines on sale for this short period, and by the following Monday, the rowing machine you want may not be available anymore.
If it is still available, you're in luck! Select your item, check out, and the company should notify you when they expect to ship the item, as well as when they expect it to arrive at your home.
If at all possible, purchase your rowing machine on Black Friday. Nothing is more disappointing than discovering that the rowing machine you've waited all year to buy was sold out by Monday.
The Best Holiday Rowing Machine Sales
Let me be perfectly blunt. Everyone, and I do mean everyone, is going to have his or her best rowing machine on sale come Black Friday.
Whether you're thinking about a water rower, Hydrow, LIT Strength Machine, Ergatta, or Sunny Health and Fitness, you won't have any trouble finding great deals on these outstanding pieces of fitness equipment.
The trick is to find the best price on the best rowing machine!
Online retailers will pull out all the stops during these major holidays and offer their best prices, and you can often take advantage of multiple deals.
Not all manufacturers will allow you to take more than one discount, but I've seen plenty of rowing machines go on sale during Black Friday deals, and then they allow you to use a promo code on top of their sale price.
You can often do this with accessories as well, such as a machine mat or other new fitness equipment.
Be sure to use my exclusive promo codes and find not just great deals, but the lowest Black Friday deal ever!
The Bottom Line
No one wants to miss out on Black Friday!
Don't miss out on the great value that my promo codes will add to your final price.
Many companies will allow you to use different coupons and discount codes, so why not go for it?!
Have a great holiday season, happy shopping, and may you find really great savings under your holiday tree!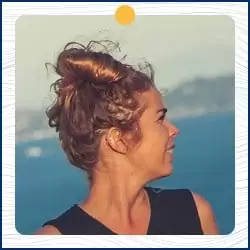 Written by Petra Amara – RowingCrazy.com
CEO & Founder of RowingCrazy, National Rower, Coxswain Womens Eight Team, Rowing Coach & Writer
Petra is a Mother of two and owner of Rowingcrazy.com. Petra lives and breathes rowing, she also has a passion for writing which lead her to start RowingCrazy.com to share her rowing experience and expertise with others.