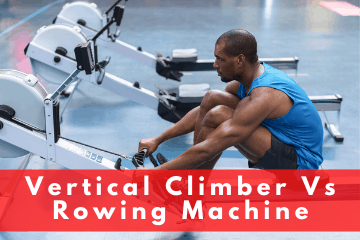 When you want to up your cardio game, you're most likely considering several pieces of home gym equipment, such as a vertical climber or a rowing machine.
You've probably used one or both at the gym, but if you must choose one or the other for your home gym, you might have difficulty deciding which is better.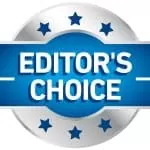 In a Hurry? Here are the Machines We Are Comparing:
Are you short on time and eager to discover which equipment helps you get ripped faster between the vertical climber and the rowing machine? Click on the links below to get straight to our answers:
*We review fitness products impartially and may earn a commission from affiliate links. For details see our disclosure page.
If you've used one but not the other, or if you've never tried either, that decision is even more difficult!
I want to clear up any confusion there might be about the differences so you can make a more informed choice about vertical climber vs rowing machine.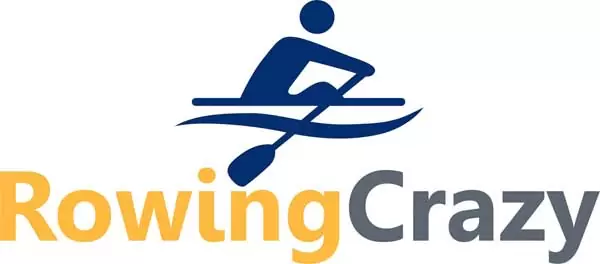 What Are the Full Benefits of a Vertical Climber?
The MaxiClimber Vertical Climber
For those who haven't used one, a vertical climber simulates climbing up a mountainside. Your hands push and pull on a set of handlebars as your legs 'climb' up steps. Your legs push and the arms pull one side at a time in unison.
Vertical climbers, sometimes called stair climbing machines, have become quite popular in recent years since they are a fairly new piece of exercise equipment compared to treadmills or rowing machines.
Pros of a Vertical Climber
A vertical climber is a great piece of fitness equipment, and it does have multiple benefits, such as:
Builds strength in the arms and legs
It's a low impact machine
Provides a full-body workout
Great workout for the butt
Can offer a great cardio workout
Most models are very quiet
No electricity required unless the model contains a screen or readout
Some models fold up for easier storage
A vertical climber can also be used as a stair stepper
Overall, this is a good piece of equipment for beginners or those who are more advanced.
Cons of a Vertical Climber
Nothing in life is perfect it seems, and the same is true with these vertical cardio machines. Some of the downsides of this exercise machine include:
A climber machine is VERY expensive
While it has a small footprint, they are very tall, with the popular model VersaClimber being close to 8 feet in height
Some find that balancing and/or the movement takes some getting used to
This cardio machine can be such a grueling workout that some users become discouraged and stop using it
Some models do not have a way to increase resistance, so all you can do is go faster
Might be difficult for those with bad knees
Do Vertical Climbers Build Muscle?
Vertical climbing machines can help strengthen core muscles when done properly. This cardio machine is great for muscle toning, targeting specific muscles – such as your glutes, quads, calves, arms, and back – as you execute climbing motions.
What Are the Full Benefits of a Rowing Machine?
As the name implies, a rowing machine is designed to simulate rowing on a body of water. You sit on a sliding seat and push with your legs while pulling on a handlebar.
Rowing machines have been around for centuries and today's new models allow you to monitor your heart rate, speed, and the number of calories burned.
The Teeter Power 10 Elliptical Rower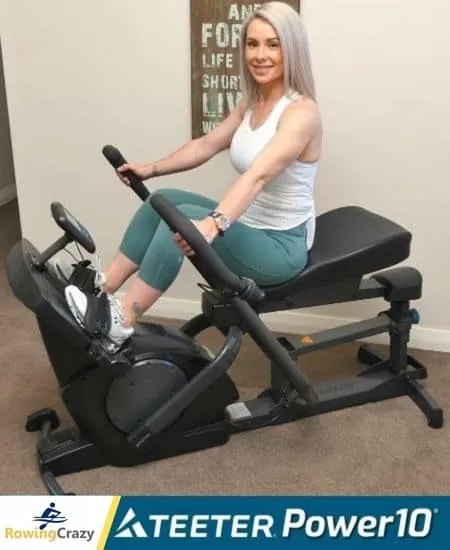 They are more versatile than one could imagine and have been a popular cardio machine for ages.
Pros of a Rowing Machine
There's a good reason that indoor rowing machines have been used long-term: they work (read more)! Some of the best things about using a rower are:
One of the most outstanding cardio machines out there
It's a perfect full-body exercise routine
For burning calories, there is like nothing else like it (other than a jumping rope)
More affordable than a vertical climber
Some models fold for easier storage
Resistance can be adjusted
Extremely durable
Offers a full body low-impact workout that is easy on the joints
The repetition of the stroke pattern offers a meditative effect
Provides an excellent weight-loss workout routine
Offers HIIT training at an incredible intensity
Crossfit recommends rowing over vertical climbing for fitness and cardio
This cardio machine is easy to use for both beginners and those who are more advanced. It's even beneficial for people who are recovering from an injury or illness.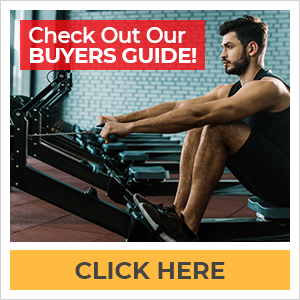 Cons of a Rowing Machine
While rowing machines are nearly perfect and can help you reach your fitness goals quickly, they do have a few issues. Some of the cons of this machine are:
Some models fold, but others do not, which means some models need quite a bit of floor space
If the strokes are not done properly, you can experience low back pain
Depending on the model and your capabilities, a rowing machine can be hard to assemble
A few models might be a bit noisier than your downstairs neighbor would like
Tight On Space? Check Out All Our Easy Store Machines!
Let's Talk Calories
Everyone wants a great cardio work out that is fun, but everyone knows that if you want to burn fat, you want a cardio machine that will be a calorie-burning monster!
You can always use a treadmill, a bike, or a stair climber for cardio. Ellipticals are well-known calorie burners too, but if you want the best cardio machine to burn calories, then you want a rowing machine.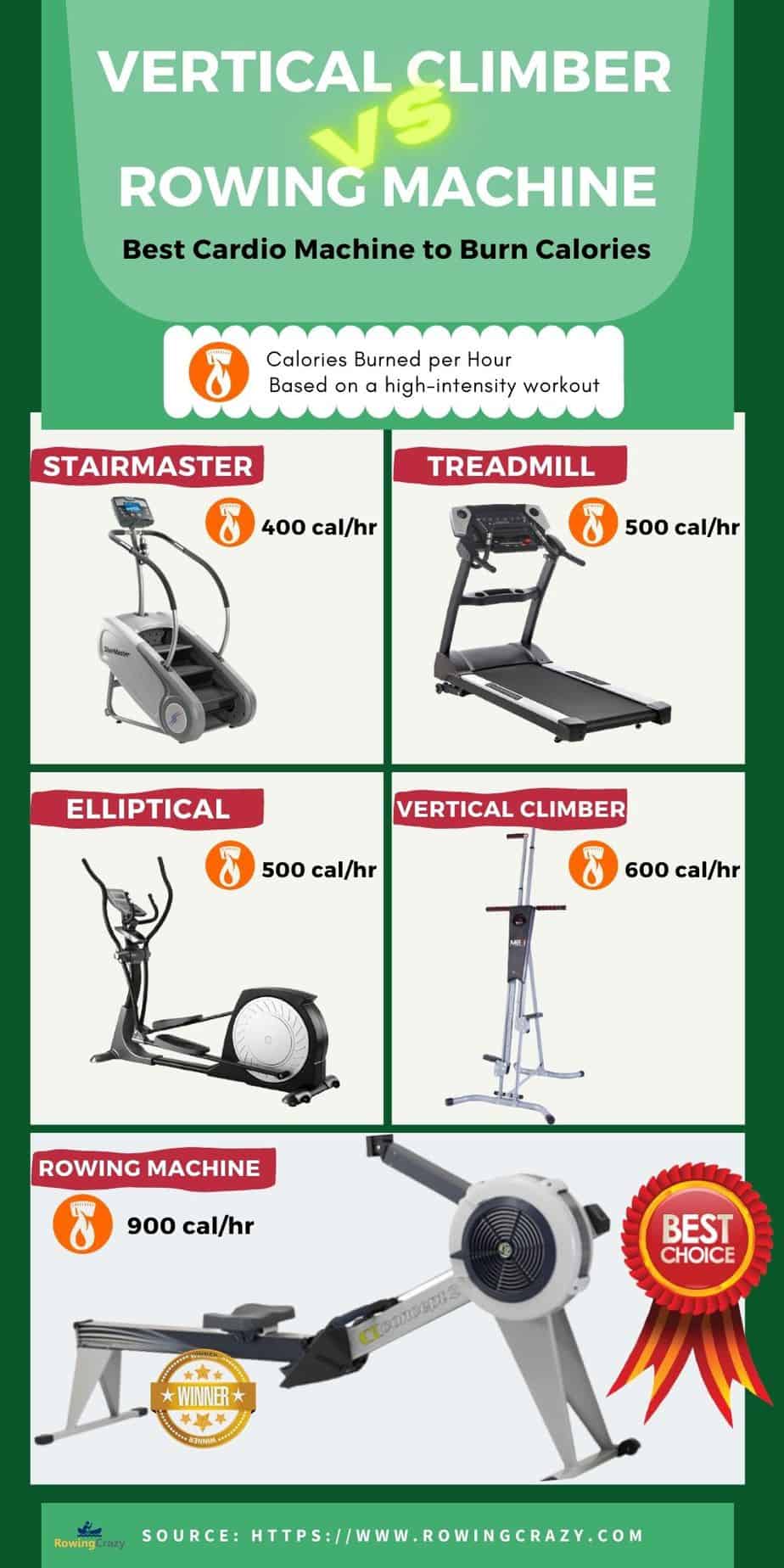 Vertical Climber vs Rowing Machine vs Other Gym Equipment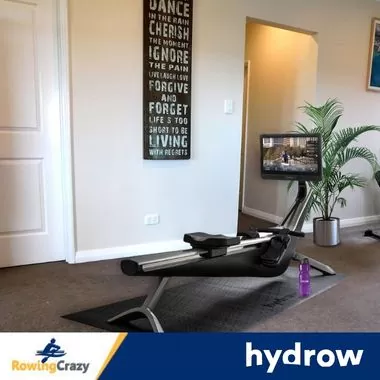 What is the best calorie burner? Let me blow you away with a few facts about how many calories you can burn in a typical one-hour session with some of the most popular equipment you will find at the gym:
Treadmill: 500 cal/hr
Elliptical: 500 cal/hr
Stairmaster: 400 cal/hr
Vertical Climber: 600 cal/hr
Rowing Machine: 900 cal/hr
The only thing that I have found that burns more calories per hour is jumping rope, which is a whopping 1,000 calories per hour; however, jumping rope is not a full-body workout, and I don't know about you, but I can't jump rope for an hour! Yikes! Maybe when I was 10 but not anymore.
Check Out All Our Quiet Rowing Machines – Shhh!
Little Known Facts About Indoor Rowers
While it's true that either a stair climber or an exercise bike works the lower body, and a vertical climber can work both the upper body and the legs, the fact is that nothing on earth will give you the entire mind-and-body workouts as a rowing machine does.
Let's imagine that your rowing machine is in your bedroom. It's not a lake, I know, but turn on your television or set up your laptop and let YouTube take you, visually at least, to a beautiful lake where you can imagine that you're there.
The rowing movements come from the smooth, gliding motion as you push and pull, with this technique creating an almost hypnotic effect. Rowing allows the brain to go on autopilot, if you will, restoring the mind as it glides across the 'water'.
Rowing releases endorphins, which are the hormones that make us feel good and make us happy. Who doesn't want more of that in their life?
On a Budget? Click Here to See All Our Great Rowers Under $500!
Which is the Better Cardio Machine?
In the 'vertical climber vs rowing machine' comparison, it is quite difficult deciding which is the better cardio device.
Both are excellent if you're only considering them as a cardio machine. Both offer a full-body means of exercising, and both are outstanding as far as cardio machines go.
You will most likely need to consider other factors, such as the amount of space that a climber machine requires and the fact that a rowing machine costs far less, rather than try to compare them as cardio machines per se.
The Final Verdict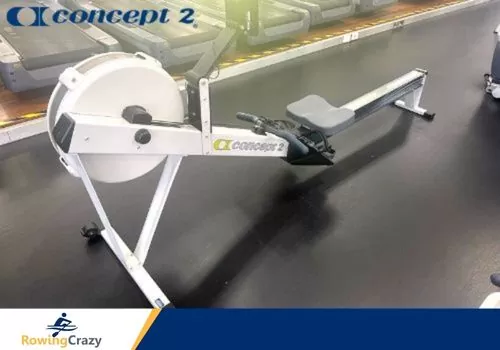 While both vertical climbers and rowing machines are great at giving you a cardio work out and all-over body benefits, rowing outweighs vertical climbing when it comes to fitness benefits.
Someone crazy over their vertical climbers will disagree with my choice and that's fine. No one would say that a vertical climber was a waste of money if a person used it and really loved the workouts.
However, I believe that a rowing machine will be a better investment for most people. This calorie-burning cardio equipment engages your mind as much as it does your body. It isn't as boring as a treadmill or stair climber or even bikes. It is low impact and thus easy on your muscles and joints.
Not only that. It works the entire body and improves strength, which is why athletes incorporate Concept 2 into their routines. Plus, you can't deny that many people love the cardio workout they get from this machine.
When you compare a vertical climber vs rowing machine after considering all the facts, there is one clear winner and that is an indoor rower. There is simply no comparison.
You can always use the vertical climber at the gym, but I'm betting you won't want to use any other exercise machine after you've used your rowing machine.
What are you waiting for? You can start burning calories like a fireplace this weekend after you set up a rower in your own home! Who doesn't love that idea, right?
Our Top Pick Cardio Machine: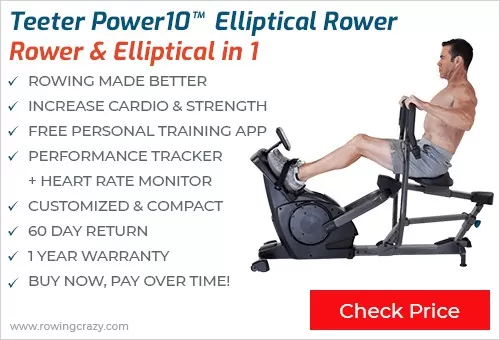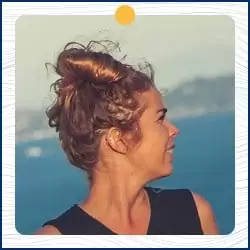 Written by Petra Amara – RowingCrazy.com
CEO & Founder of RowingCrazy, National Rower, Coxswain Womens Eight Team, Rowing Coach & Writer
Petra is a Mother of two and owner of Rowingcrazy.com. Petra lives and breathes rowing, she also has a passion for writing which lead her to start RowingCrazy.com to share her rowing experience and expertise with others.