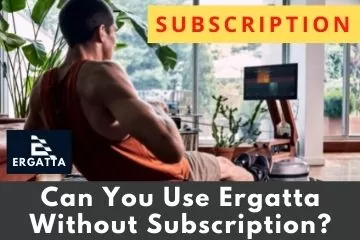 Someone once told me that the only thing you can count on in life to never change is… change. It's true! Everything around us, including our own bodies, can change in a minute or over time.
So your concern over the monthly subscription for this gamified rowing machine is valid. What if your situation changes, making it difficult for you to pay for the monthly Ergatta membership fee? Will your Ergatta rowing machine become a giant paperweight if you can't pay? I don't think you're alone in those thoughts.
| Our Top Pick | Rower | Price |
| --- | --- | --- |
| Ergatta Rower | | |

Ergatta Rower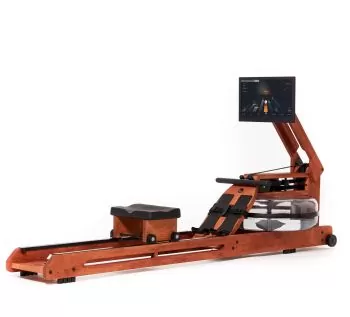 Which leads us to the question, "Can you use Ergatta without the monthly subscription?"
Right off the bat, I'm telling you, yes, you can use the Ergatta without subscription, but no, you shouldn't. In today's article, I'm going to tell you about what you can and can't do if you should end up not being able to cough up the monthly membership.
It's always better to be prepared for the worst and hope it never happens, right?
Keep reading to find out everything you need to know about the Ergatta platform.
Does Ergatta Have a Monthly Fee?
Let's get right to the heart of things, shall we? In the age of Peloton, more and more manufacturers will be requiring monthly subscriptions for their devices and services. Like all other premium rowing machines, the Ergatta rower and Ergatta software use the internet to operate.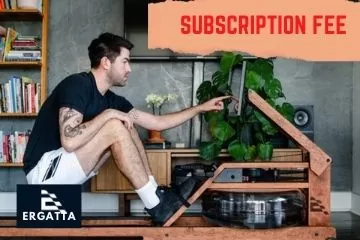 And, yes, there is a monthly subscription fee that you need to pay to unlock all of the workout programs and other information, including your stored workout data. The current monthly fee is $29, and if you pay for one year in advance, it is only $290. That's like getting 2 months for free!
Did you know that you can also create unlimited profiles using the Ergatta rowing machine? That means that you can split the cost of the membership with your SO, in-laws, children, cousins, aunts, uncles, or roommates. All of you can set up personalized profiles and enjoy the benefits of active membership!
Can You Use the Ergatta Rowing Machine Without the Ergatta Membership?
The short and sweet answer here is yes, you can. The Ergatta, like most other water rowers, will still allow you to row. You will still get a full-body workout, but you won't access all the things that you bought this piece of workout equipment for.
After all, isn't an Ergatta without the membership just another water rower?
If you should suspend your Ergatta membership, you will not only miss out on the Ergatta community, but you will also miss your workout history, intensity zones, goal-based training programs, and, of course, the games and races.
You will still be able to access:
Free Row – a limited version of OpenRow
Your stats – you will see your key metrics as you work out, but they won't be saved
Tutorial videos
Bluetooth – you can still connect your headphone or heart rate monitor
If all you want to do is row, you can purchase a regular water rower instead of a high-end connected rower. There are lots of those available, but you need to compare them first and make sure you're getting the best machine for your home workouts.
However, if you want the best water rower that lets you do race and interval workouts in a gaming-inspired approach, compete in the Ergatta community, row slowly and enjoy self-led OpenRows, keep track of your performance and history, and work out with your personalized intensity zones, then you will want to pay for the Ergatta rower membership.
How Much Do Ergatta Rowing Machines Cost?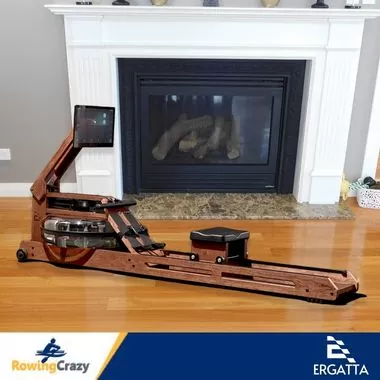 The Ergatta rowing machine is a premium piece of workout equipment, so it won't be dollar-store cheap. Currently, it costs $2,199 plus $199 shipping and installation. You may even opt to buy it through the easy 36-month financing scheme at $62/mo.
Both the Ergatta rower and the Hydrow rowing machine (Click Here to Read More) require monthly subscription and are similarly priced. I believe these rowing machines are the best pieces of exercise equipment that you can ever buy.
That being said, I want to let you know that you can usually find some discount coupons or promo codes. That means you won't have to pay full price – why would anyone pay full price if there's a chance to pay less?
Now, let me tell you a little bit about the Ergatta when it is delivered. Ergatta wants to be certain that everything is OK with your rower before you sit down on it.
Ergatta will call and make an appointment to have the machine delivered. When they deliver it, the rowing machine will be completely assembled except for the water in the tank.
The professionals at Ergatta will make sure that your rowing machine is hooked up to the internet and working properly. They will show you how to add or remove water to the tank and answer any questions you may have.
For those who feel that they may be mechanically challenged, this is an incredible help that will make life just a bit easier.
Can Kids Use Ergatta?
As long as they are at least 4′ 7″ tall, they sure can!
In fact, I bet you will have a hard time keeping your kids away from your Ergatta! Other rowing machines may not interest them, but since Ergatta is a game-based rowing machine, your kids will most likely want to use it.
I don't know about you, but it seems as though my kids would walk a mile to play a video game, but ask them to walk a mile for exercise and they act like you're trying to kill them.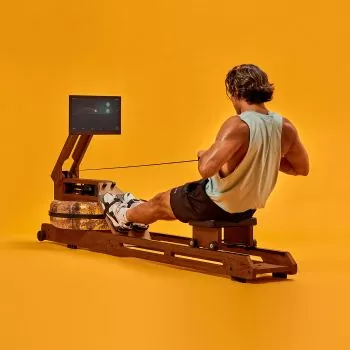 If your children aren't big on exercise but are crazy over video games, this would be a terrific opportunity to get them interested in exercise. Your home rowing machine will also allow both you and your children to use it whenever you want to, so no worries about a crowded gym or the elusive parking space.
Another great idea is to let your kids know that the machine has game-like programs, such as the Meteor and Pulse workouts. They can create their own personal fitness profile, which will allow them to race against users in the same fitness levels. If your kids are competitive, they might find the race workouts interesting.
Imagine that! An exercise machine that will have your kids begging you to let them use!
Water rowing machines are a dime a dozen, but the Ergatta gets the unique mix of gamified workouts, community racing, and all the benefits that rowing offers in a single equipment.
The Bottom Line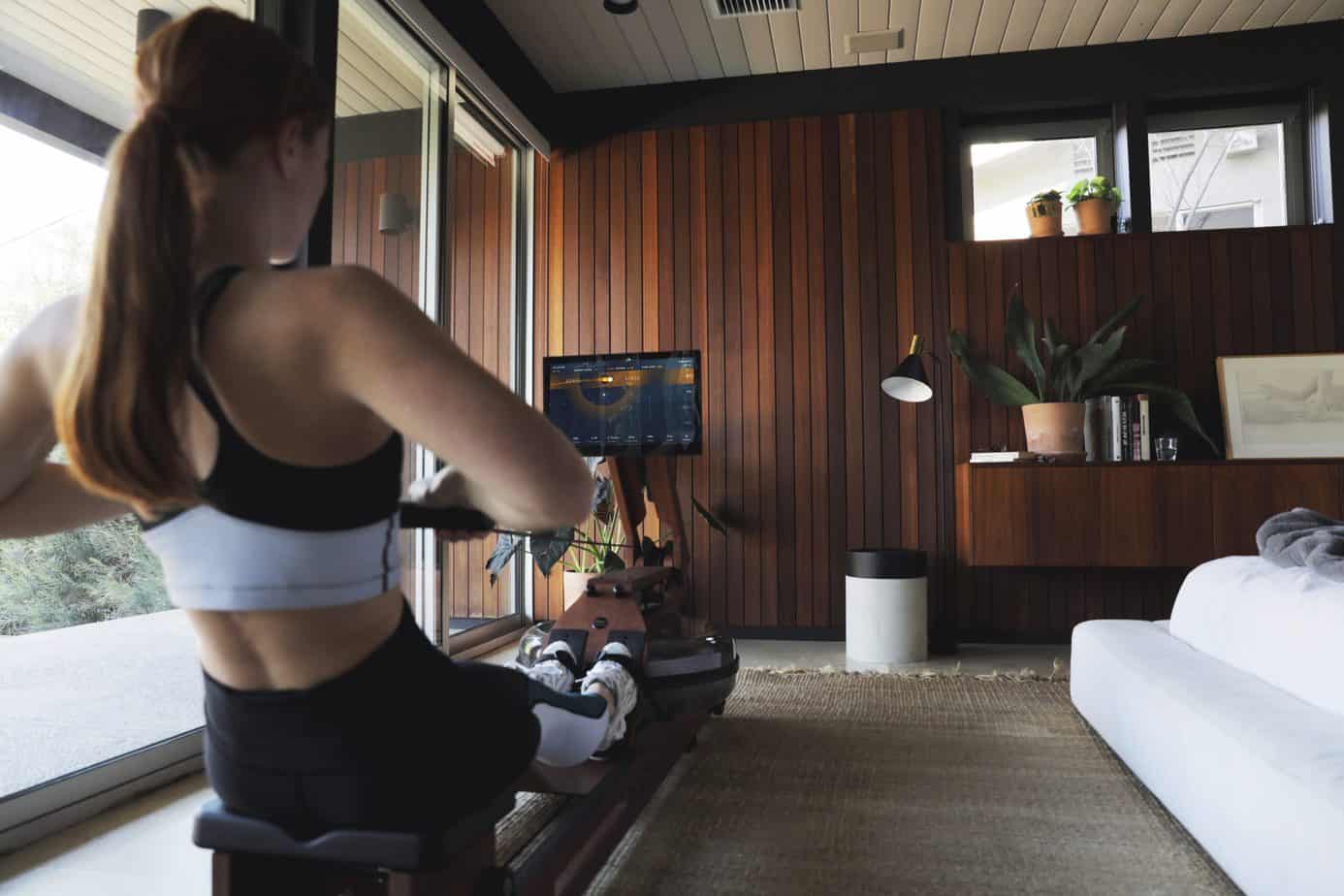 While Ergatta does not offer off-rower workouts, they also don't offer instructor-led classes or those classroom settings.
If upbeat instructors yelling out motivational phrases turns you off, or if you find celebrity instructors distracting instead of inspiring, then Ergatta is exactly what you're looking for.
The Ergatta rower can improve your rowing technique through instructional videos and help you lose weight by providing your stats and estimated calories burned. It supports Bluetooth-enabled headphones, third-party heart rate monitors, and health watches if you like that kind of thing.
You can also listen to Ergatta's music stations. I like the Classic Rock station, but there are plenty of other options, such as country music, Top 40, Hip Hop, High Energy Pop, and more.
However, returning to the original topic, using Ergatta without the monthly subscription doesn't make much sense to me. You might as well just buy any water-resistance system rower.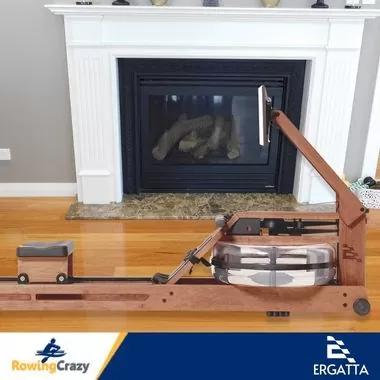 What sets Ergatta apart from the crowd is the game-based software and the personalized workouts that you get from it. You really won't get the full rowing experience without it, so I highly recommend you purchase a year in advance and get your two months of subscription service free!
Imagine having this incredible (and beautiful) rowing machine in your workout room or living room, garage, or wherever you plan to put it! You can save space if you need to by storing the Ergatta vertically. When you do that, it takes up about the same amount of space as a dining room chair.
Picture yourself doing all your future workouts from home, anytime you like, and enjoying that 17.3-inch tablet showing you games and races. The amount of time you spend exercising will simply fly by! Seriously, I think you'll enjoy your sessions so much you won't remember to check on time.
I hope today's article has helped you make a decision about the Ergatta rower. It's so unique there's nothing out there to match the Ergatta experience!
Happy rowing my friends!
Some More Ergatta Articles You Might Like: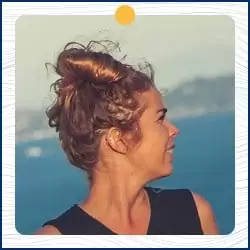 Written by Petra Amara – RowingCrazy.com
CEO & Founder of RowingCrazy, National Rower, Coxswain Womens Eight Team, Rowing Coach & Writer
Petra is a Mother of two and owner of Rowingcrazy.com. Petra lives and breathes rowing, she also has a passion for writing which lead her to start RowingCrazy.com to share her rowing experience and expertise with others.