Rowing machines used to be only for professional athletes, but with the recent rise of connected rowing machines, it's much more common to find an indoor rower in many locations, including the home gym.
As a piece of home gym equipment, it's hard to match a rowing machine. You can work 86 percent of the body's muscles, all 11 major muscle groups get used, burn up to 900 calories an hour, and with a connected rower, you can have fun being a part of a community!
If you love fitness classes, like to compete in races, or find motivation in games, then you need a connected rower!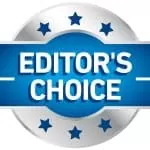 In a Hurry? Here are the Rowers We Are Comparing:
Short on time but still want to know which rower is better between Ergatta or Concept 2? Check out our answers by clicking on the links below:
*We review fitness products impartially and may earn a commission from affiliate links. For details see our disclosure page.
This article will provide a comprehensive review of these rowing machines, examining each one closely and sharing our discoveries for each machine.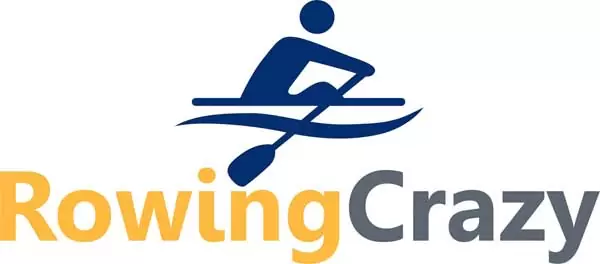 Let's Get Started On This!
You may have been looking at various rowing machines and wondered which one is the best.
Take Concept 2 and the Ergatta for example. Concept 2 has been around since the 1980s and is still a top-selling rowing machine. The Ergatta is new to the market, but it is already the talk of the fitness world.
Well, I can help clear things up for you. There are actually a couple of big differences between these two rowing machines, and once you know the differences, the choice as to which one is better becomes crystal clear.
In this article, I am going to share everything I know about these two machines. I have personally used them both, and I can tell you which one I'd buy if I were in the market for a rowing machine.
Sit back and give me just a few minutes of your time. This article is well worth the read.
What You Should Know about Concept 2 Rowing Machine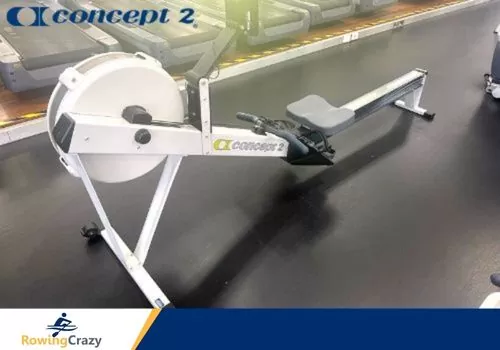 As I mentioned earlier, the Concept 2 rowing machine has been around for decades. While there have been a few changes over the years, the machine is basically the same as when it first came out.
Rather than list features, I'm going to spell out a few things that those feature lists don't tell you.
Watch Heavy Weight Rower Max Secunda with the Concept2:
First off, there is a belief that this indoor rower must be really good if it's been one of the best-selling rowing machines for decades, right?
Well, yes and no.
One of the reasons that Concept 2 has been so successful is that it's reasonably priced. It doesn't have most of the bells and whistles that many newer rowing machines have, and that's primarily the reason how it has kept its price down.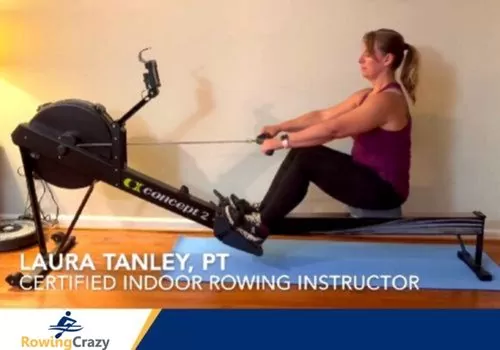 This indoor rowing machine also does the job. You know, if you think about a Volkswagen Beetle, for example. It may not be all that luxurious or have a lot of cool stuff, but it gets you where you want to go, right?
This is also true of Concept 2. It gives you a full-body workout, and the LCD display tracks your data. There's even a little game called Fish. When it first came out, I'm sure people thought it was cute and fun. Now it's just dated.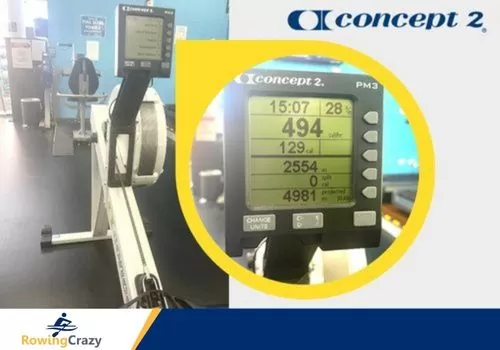 Concept 2 uses a fan and air for resistance. This is good in some ways since you get unlimited levels of resistance. Unfortunately, air resistance tends to be super noisy.
Have You Considered an Interactive Rower? Click to Read More!
This indoor rower is also mechanical, which means it operates using levers or chains. While this is good since there aren't many parts to break down, it is also old-school, and it doesn't feel as smooth as other types of rowing machines.
I've also found that Concept 2 has a more natural position (like you're sitting on a seat in a boat), but that makes it much harder on the knees. If you have bad knees, arthritis, or other issues with your knees and hips, this is vital information.
Lastly, since Concept 2 has been around so long, there is a large online community of users. They offer advice and talk about stats and techniques. This can be important for those who are really interested in being a part of a rowing community. Side Note: You might also like to read – Concept 2 Rowing Machine Alternatives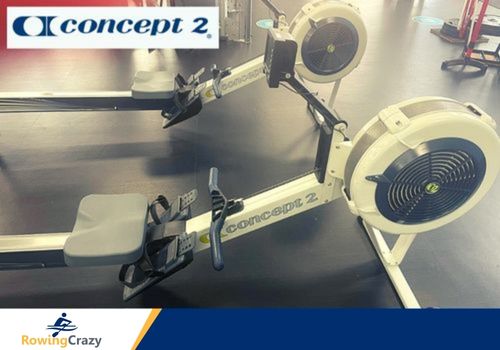 Are Water Rowers Easier to Use than Concept 2?
In most ways, yes, they are.
Perhaps the only part of a water rower (like the Ergatta) that would be more "difficult" to use than an air rower, like Concept 2, is the resistance.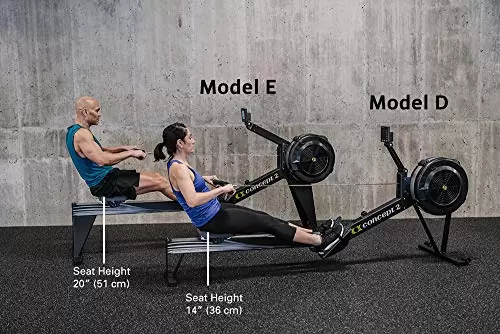 With Concept 2, you can turn a knob that adjusts the dampening to change resistance levels. FYI have you heard about Concept 2 Slides? They can really enhance your training sessions.
With Ergatta, you would need to add or remove water to the water tank.
While most people find that adding or removing water isn't something they do every day, it does take a few minutes, unlike Concept 2, which you adjust on the fly. If you are interested more in Concept 2 be sure to read our articles: Concept 2 Rower and Hydrow Rowers Compared Side by Side or you might also like to read Proform Rower vs Concept 2
What You Should Know about Ergatta Rowing Machines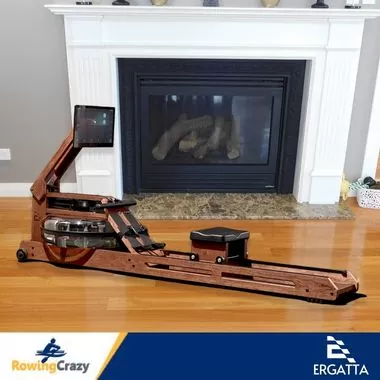 As with Concept 2, I won't bother with the features of this rowing machine, but I will tell you everything that those sales brochures won't tell you.
Ergatta is a water rower, which means that it uses water inside a tank that has fan blades inside. As you row, the blades move through the water, very much like real rowing does.
This is why water rowers are so popular! They feel and sound like a real boat does as you row. When it comes to Ergatta Vs. Concept 2 in the area of resistance, nothing can compare with the smooth workout you get from a water rower like the Ergatta – Read More in our full review of the Ergatta fitness Rower.
If you've seen photos of Concept 2, it looks like a piece of gym equipment, right? One look at Ergatta and everything changes. This rowing machine looks like a piece of living room furniture. The hand-crafted cherry wood equipment is so beautiful, you just might put it in the den so everyone can admire it!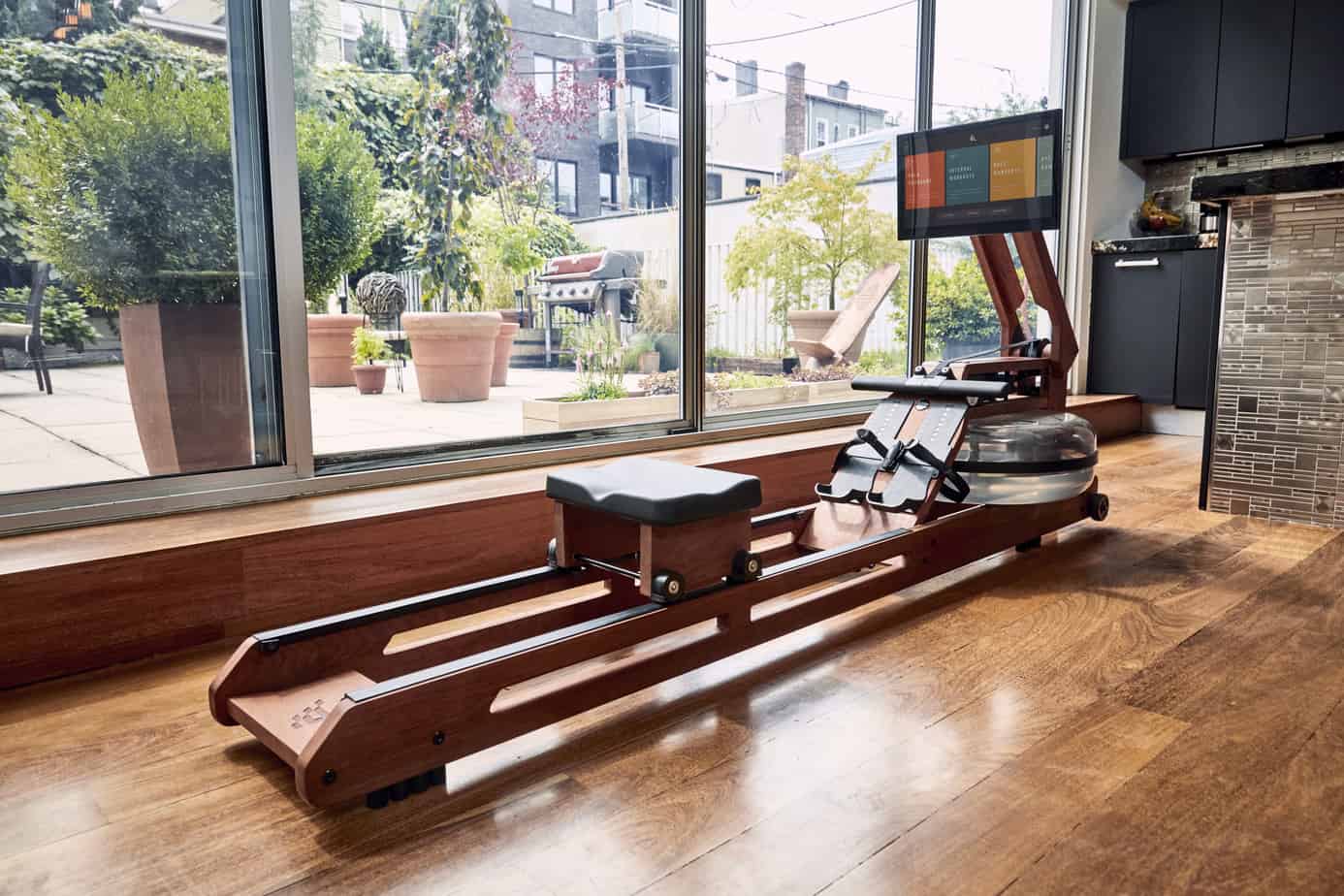 High-quality rowers, like Ergatta, are made from wood for good reason, they can really handle weight and abuse! Ergatta can withstand users weighing up to 500 pounds!
Ergatta sits on the floor, so you may have a bit more trouble getting down or pulling yourself up from this indoor rowing machine, but once you are sitting on it, you forget everything but the workout. Side Note: You might also like to read: Rowing Vs Cycling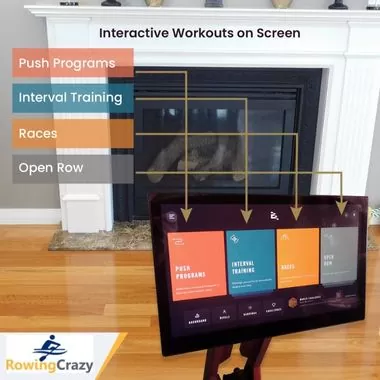 This rower does have a tiny LCD monitor that you squint at, but a very large 17.3 inch HD touchscreen tablet. That makes this a smart rowing machine that not only tracks your data large enough so that you can see it, but it offers so much more.
Ergatta offers a connected rowing experience that Concept 2 can't match. The software was designed by a company that makes video games. This means that you can play real games on the Ergatta rower, not that old Fish game on Concept 2.
If you love machine-to-machine racing, you can do that on the Ergatta rower as well. While the races are not currently live, Ergatta has said that they are working on changing this. As of this writing, you race against the time that other Ergatta rowers have already logged.
Ergatta vs Cityrow – Read More!
I want to say that if no one ever told me that the racing wasn't live, I would never have guessed it. I love this connected workout experience! I mean, who doesn't love games? It was the machine-to-machine racing that got me hooked. Once I used this smart rower and raced against others, I immediately wanted to try it again and beat the other rowers' time!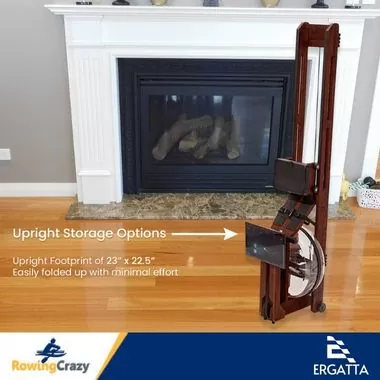 I warn you, sitting on Ergatta will not only improve your fitness level, Ergatta workouts are addicting!
Rowing workouts were never so much fun! Of course, this connected rower does have a monthly subscription fee that you should add to your budget, but it's very small when compared to gym memberships.
Like the Hydrow rower, you can add as many profiles as you like to the Ergatta connected rower and still pay only a single subscription price. Try and see if you can get that kind of a deal at your local gym.
Can You Use Ergatta Rowing Workouts Without a Membership?
Technically, yes, you can, but why??
Ergatta rowing machine without the subscription is just another rowing machine. Ergatta is all about the overall rowing experience. If you simply want to get on a rowing machine and go, then you might be happier with Concept 2.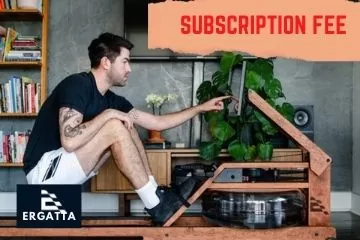 However, if you want a water resistance machine that offers race workouts, detailed workout data, an Ergatta community, interval workouts, and more, then you need the Ergatta membership.
Ergatta Vs Concept 2 Indoor Rowing Machine
When it comes down to it, the basic difference between these two machines are:
Ergatta has a membership fee; Concept 2 does not.
Concept 2 uses air resistance, which can be noisy; Ergatta is a water rower, which is quieter.
Ergatta is a connected rower; Concept 2 is not.
Concept 2 is the cheaper rowing option.
Ergatta helps you stay motivated with games and racing.
Concept 2 uses an old-fashioned LCD monitor.
Ergatta uses an internet-ready touchscreen tablet.
There are other differences, such as the way each machine looks and other cosmetic differences, which may or may not matter depending on personal preference.
The Bottom Line and Clear Winner Is…
There is no doubt in my mind that the Ergatta smart rower is the obvious winner.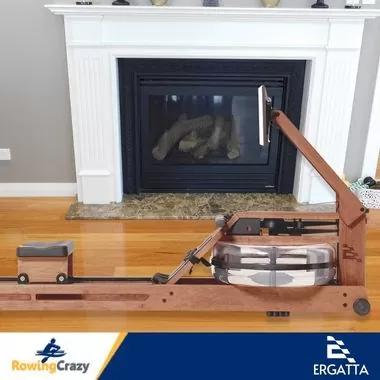 This doesn't mean that Concept 2 isn't a good machine. It is very good, but it's just no match for Ergatta.
Ergatta is a high-quality machine that was made to be a home rowing machine, so you know that the HD touchscreen and workout options are going to be perfect for you!
Gaming inspired workouts are all the rage at fitness studios across the country, so whether you want fun workout programs, exciting racing workouts, smooth and quiet resistance, and an easy-to-follow workout platform, you can get all of those with Ergatta but not with Concept 2.
These two machines offer two very different experiences, but I can guarantee that once you sit on the Ergatta, you won't want to use anything else.
Other Articles You Might Like: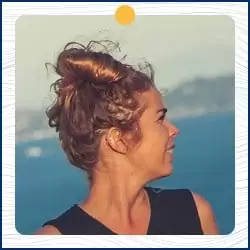 Written by Petra Amara – RowingCrazy.com
CEO & Founder of RowingCrazy, National Rower, Coxswain Womens Eight Team, Rowing Coach & Writer
Petra is a Mother of two and owner of Rowingcrazy.com. Petra lives and breathes rowing, she also has a passion for writing which lead her to start RowingCrazy.com to share her rowing experience and expertise with others.