By now you have probably heard that rowing machines are one of the best ways to improve your overall health, get a terrific cardiovascular workout, and exercise all the major muscle groups in one piece of workout equipment.
OK, outdoor rowing is exceptional, but if you don't have a boat, or you aren't near the water, an indoor rower is the next best thing!
There's a reason why Crossfit included rowing and not stair steppers in their workofamut routine! The same is true with corporate fitness centers, they all have rowing machines! (If you are into Crossfit click here to learn what rower does crossfit use.)
Why? Rowing machines provide loads of benefits in a minimal amount of time.
*We review fitness products impartially and may earn a commission from affiliate links. For details see our disclosure page.
If you're planning on buying one for your home gym, you may have noticed that there are different types of rowing machines. You will find magnetic rowers, air rowers, water rowers, even hydraulic rowers. Some models even operate on combination resistance mechanisms.
You probably have a lot of questions as well, such as, which type of rowing machine is best? Does one type give you a better workout than another? Why such a huge price difference? And the most obvious, which one should I buy?
I want to help clear things up for you in this area. In today's article, I'm going to discuss the different types of indoor rowing machines, how they work, and which one would work best for you. I'll even tell you my secret later on in the article.
Sit back and take a few minutes to read this indoor rowing machine guide- you'll be glad you did (Click Here to see which rower made Oprah Winfrey Favorite Things 2021).
What Are the Different Types of Rowing Machines?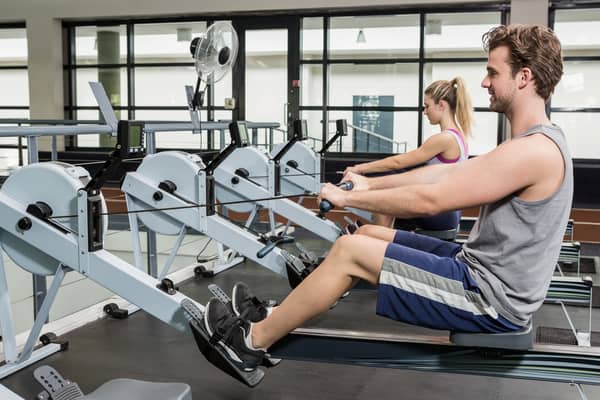 As you have probably figured out by now, not all rowing machines are the same. I'm not going to talk about the different displays and other high-tech types of gadgets they come equipped with; rather, I'm going to explain the four different types of resistance that indoor rowing machines use.
The word resistance, at its most basic, means a hindrance. When your toddler fights you at bedtime, he's putting up resistance. The brakes on your car offer resistance to the engine, and resistance in an electrical connection prevent the juice from flowing.
Rowing machines work on the same concept. To improve your endurance and give you something to work against, the machine needs some sort of resistance to challenge your muscles.
There are 4 basic resistance systems used to operate a rowing equipment:
Hydraulic resistance
Magnetic resistance
Air resistance
Water resistance
When these indoor rowers refer to themselves as water rowers, for example, they mean that they use water as their main source of resistance. The same is true with all of the above resistance rowing machines. So you will hear them referred to as a magnetic resistance rowing machine, air rowing machine (aka fan, air, or flywheel rowers), or hydraulic rower. An air magnetic rower uses a combination type of resistance, as the name suggests.
Most times, the word resistance is left out of the phrase, but when you see the above descriptions (water, air, and so on.) you will know that they're referring to the resistance mechanism used.
What Is the Difference Between the Different Types of Rowing Machines?
The primary difference lies in the resistance type. Let's talk about how each resistance rowing machine operates.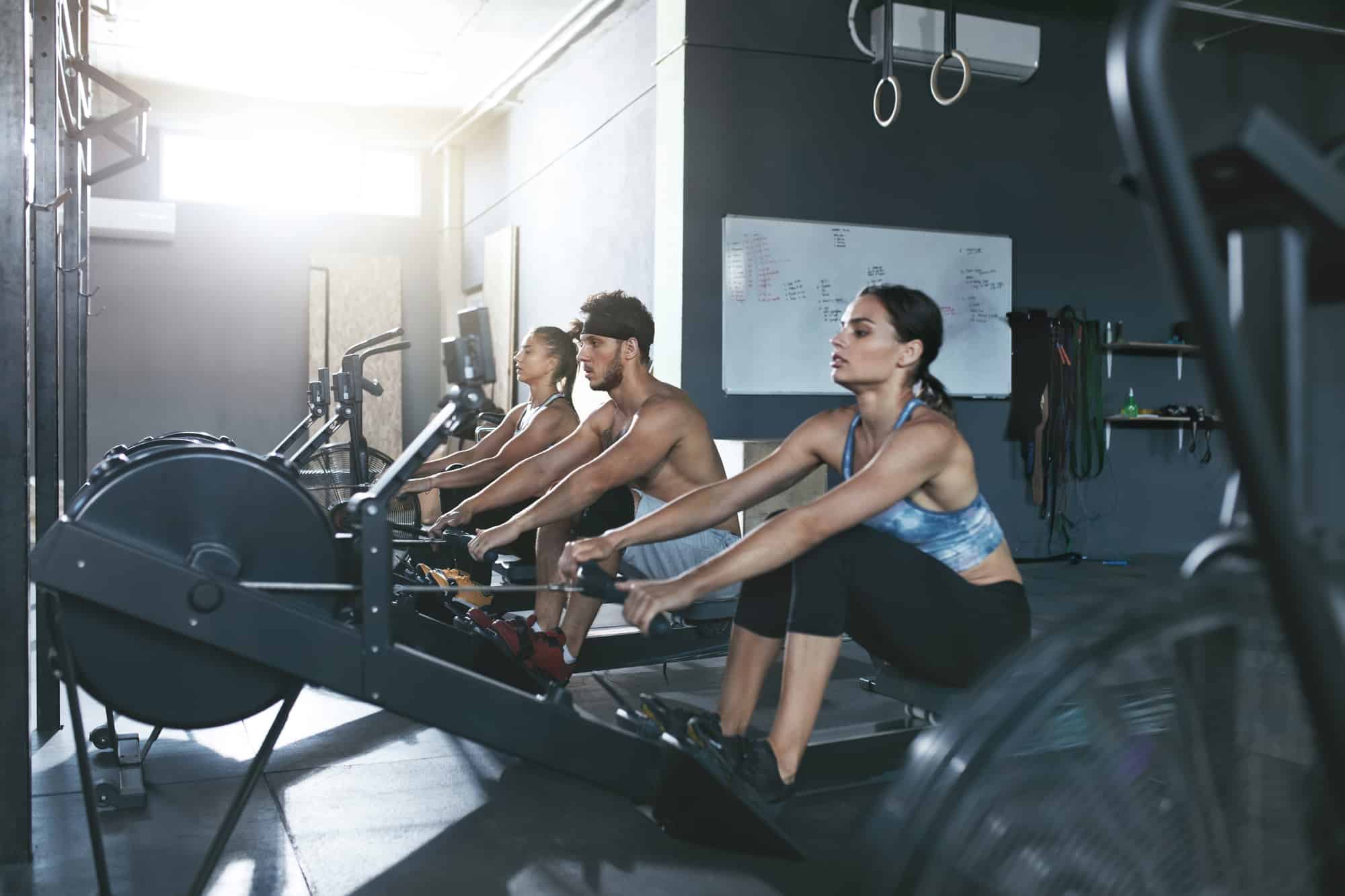 Hydraulic Rowing Machines – These are generally the smallest and most inexpensive indoor rowers. As the name implies, hydraulic rowers use hydraulics, usually in the form of a shock absorber, for resistance. Very similar to the way that the shocks on your car prevent it from bouncing up and down, hydraulic rowers use shocks to resist the movement of your arms and legs. These shocks or pistons can be filled with air or fluid, depending on the model and some allow the seat to move, while others have stationary seats. Most hydraulic rowing machines offer only upper-body toning and very little leg resistance, so they aren't quite as effective as other types of resistance rowing machines.
Water Rowers – This type is popular because it uses a water flywheel or fan inside a sealed water tank. Both the flywheel and the water provide resistance, which you adjust by increasing or decreasing the water level. A water rower is often used by those who truly want to mimic the feel of rowing on the water. Even amateur rowers love the natural sound of the swooshing water in the tank (read out article on water rower with screen & gaming). A water rower is also very quiet. Many flywheel rowing machines have wooden bases to imitate sitting in a boat and, due to the nature of hardwood, these fitness rowing machines can handle users' weights up to 500 or even 700 pounds.
Air Resistance Rowing Machines – These are also sometimes called fan rowers or flywheel rowers. Similar to the flywheel on the water rower, air resistance rowers use the power of a fan to provide resistance. The harder you row, the more resistance the fan provides. Air rowing machines, unfortunately, are very noisy, so you should plan out when and where you intend to use an air rower before you purchase one. An air rower is generally less expensive than some other rowers, and they are a popular choice because they provide unlimited and constant resistance. Many fitness enthusiasts love air rowers.
Magnetic Resistance Rowing Machines – These are among the most popular choices for all types of rowing machines because they are virtually silent and run smoother than other rowers (if you want to learn more read my Teeter Power 10 Elliptical Rower Review). Most magnetic rowers have a pair of magnets attached to a base. The flywheel that turns as you row also has a set of magnets. When you adjust the resistance levels, the flywheel moves closer to the base magnets, which then increases the resistance between the two sets of magnets. Magnetic rowing machines offer a wider variety of workouts since, unlike air rowers, you can adjust the amount of resistance. If you are new to rowing workouts be sure to read our 30 day rowing challenge article, it is super easy and many people have seen great results!
There are a few indoor rowers that use a combination of resistance devices, such as the air magnetic rowers I've mentioned, which uses both magnetic and air resistance.
Which Type of Rowing Machine Is Best?
This will depend on your personal preferences, your budget, how much space you have, how much noise is allowed, and which rowing machine you prefer (read more on water rowing machine benefits).
The best way to judge which machine will work best for you is to see the pros and cons of each.
The Pros and Cons of Magnetic Rowing Machines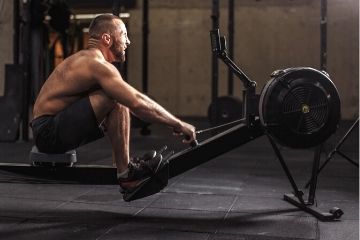 A magnetic rower is a popular choice and for good reason, including:
Pros:
Magnetic rowers offer virtually noiseless and smooth operation, making them perfect for small apartments or shared living spaces.
They come in a wide range of prices and sizes.
They often offer a good range of resistance, so they work for every fitness level, beginners through advanced.
Cons:
Most magnetic rowers do not fold, so they can have a large footprint. If you have the space for one of these rowers, you're in luck!
While the rowing motion is smooth, it doesn't feel as realistic as a water rower.
The Pros and Cons of Water Rowers
Water rowers remain very popular choices because they have high weight capacities and feel more realistic than other types of indoor rowing machines.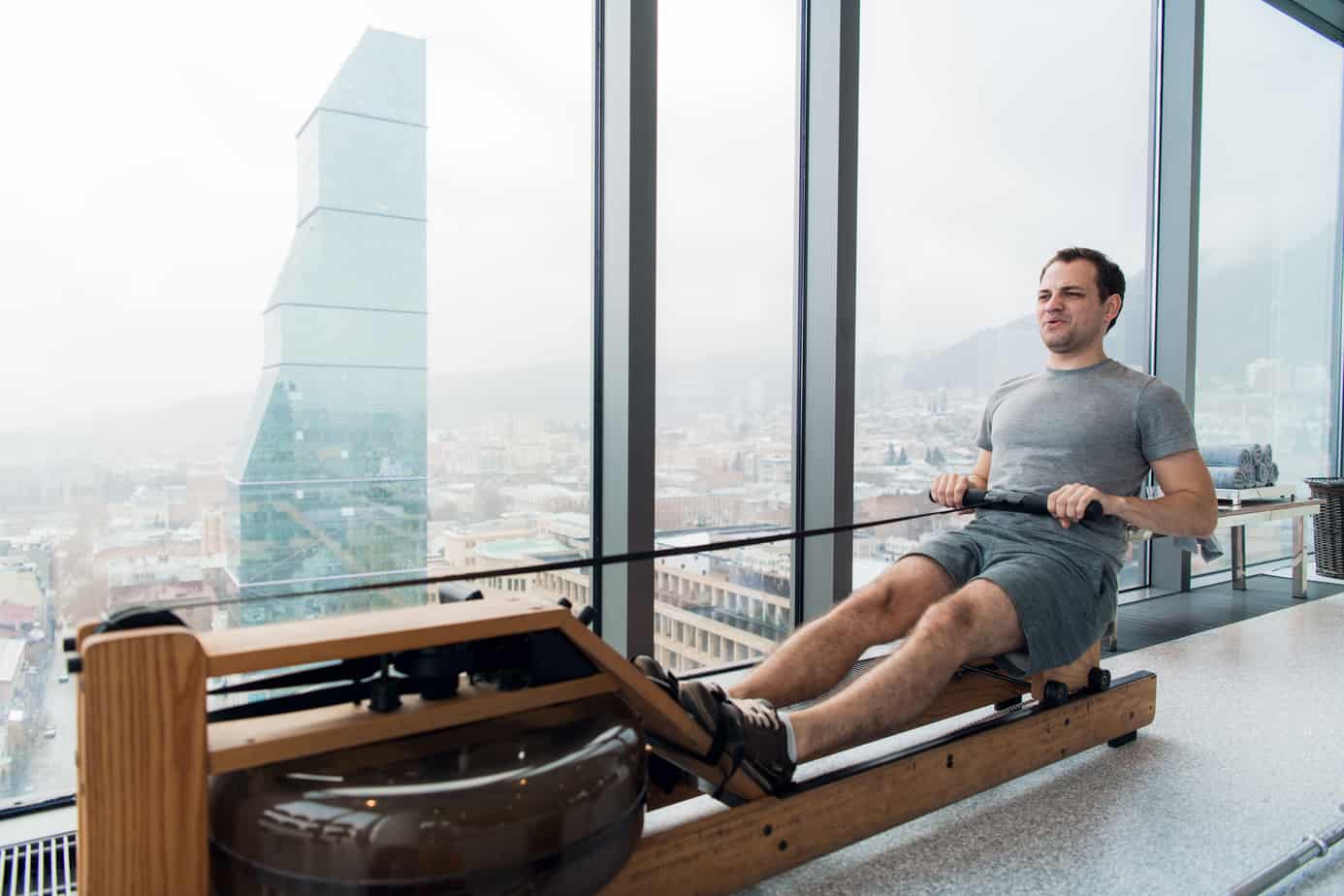 Pros:
Water rowers give the feeling of being in a boat and rowing on the water.
The swoosh sound of the water is very appealing and relaxing.
Water resistance rowers come in a wide range of affordable prices.
Rowing machine resistance can be changed by adding or removing water.
Cons:
Have you ever seen a Recumbent Machines? Click Here!
The Pros and Cons of Air Resistance Rowing Machines
An air rower is also called a flywheel rowing machine because it uses a fan blade or spinning flywheel to create resistance.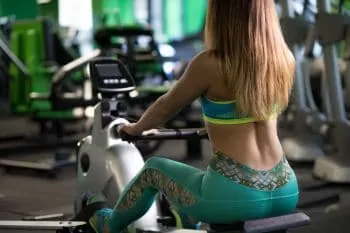 Pros:
An air rower is inexpensive.
Air rowers offer unlimited levels of resistance.
They are much smoother than hydraulic resistance rowers.
Cons:
A flywheel rowing machine can be very, very noisy.
Beginners might find air resistance machines to be a difficult workout.
Some models of air rowers have the fan pushing air into the users' face, which can be annoying.
Pros and Cons of Hydraulic Rowing Machines
There is a wide range of hydraulic rowing machine models, so if you can, you should test one out before you purchase it (learn more on the pros and cons of rowing machines here).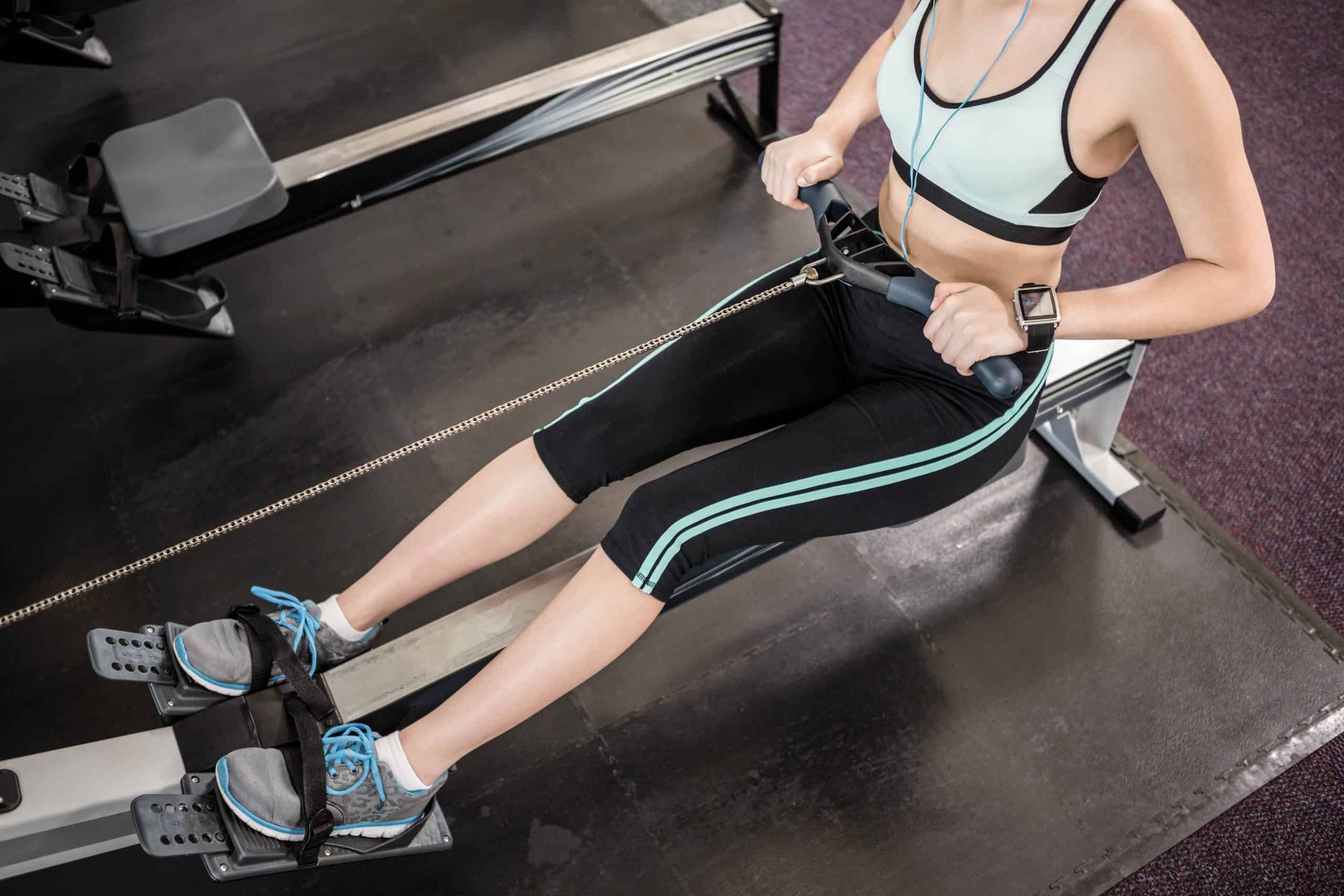 Pros:
A hydraulic rower is usually the least expensive option.
Most hydraulic rowers are compact in design and are easy to move.
They are much quieter than air or water rowers.
Some models of a hydraulic rower offer variable resistance levels on the hydraulic cylinders that you can adjust.
Cons:
Most models have fixed seats, so it's more of an upper-body workout, rather than a full-body workout.
Hydraulic machines do not really imitate actual rowing if the seat does not move.
As you can see, nearly all of the resistance types have their own set of pros and cons, but if something on this list is a big No-No in your book, then there are several other resistance types that you can choose from.
What's Better – Air, Magnetic, Water, or Hydraulic Rowers?
This will depend on your circumstances, your budget, the amount of room you have, and other personal considerations.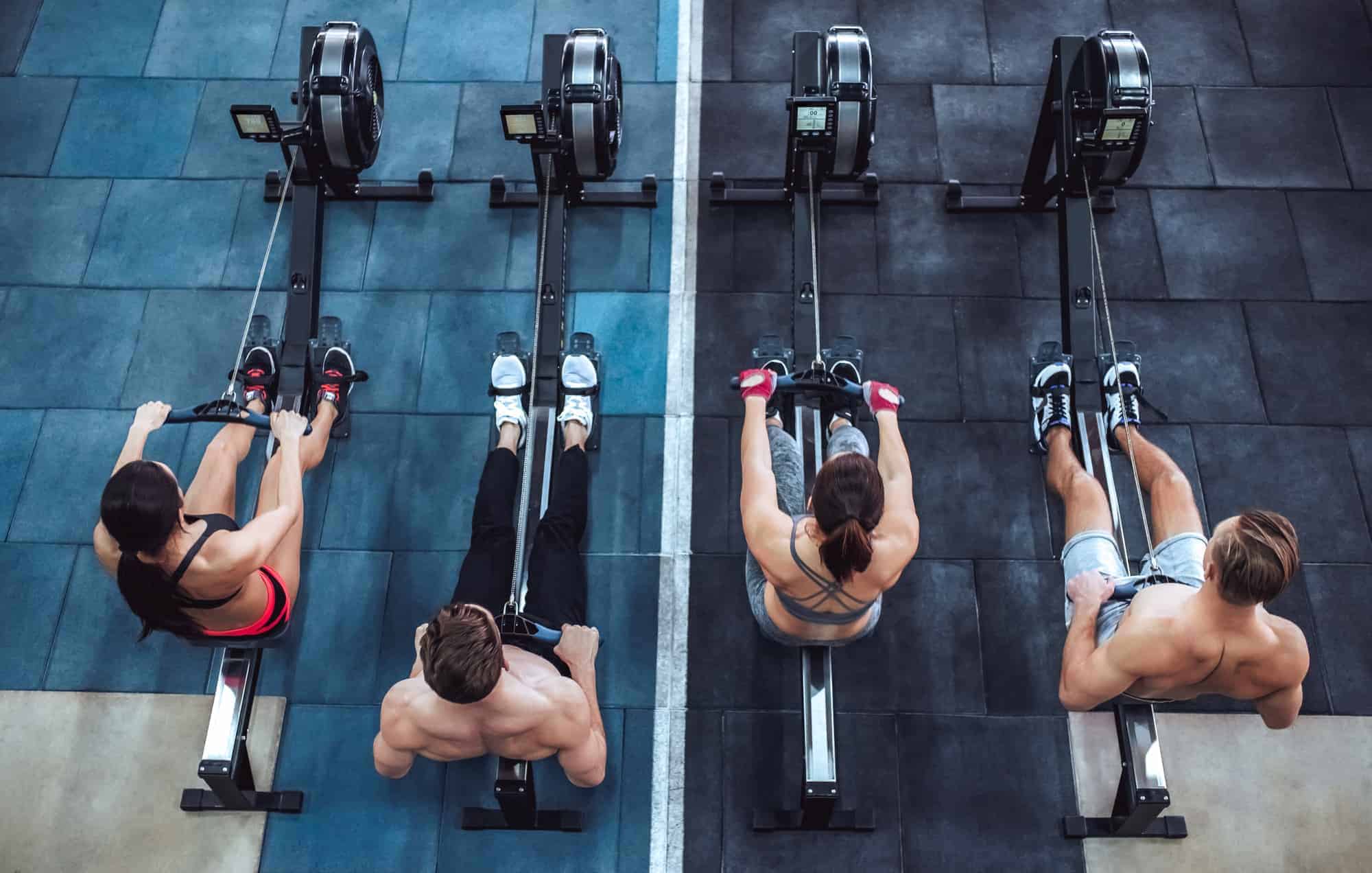 If noise is a big concern, you should go with one of the water-resistance rowers or a magnetic resistance rower.
If price is your major focus, a hydraulic machine would be the least expensive option, but you can find some bargains with both air rowers and water rowers.
If you want the ultimate in-home rowing workout equipment, you should check out the Hydrow (which uses computer-controlled magnetic resistance) or the Ergatta – Click Here to see the Ergatta Price, which is a water resistance rower.
For the most realistic rowing experience, you should check out the Hydrow – Click Here.
If you love the feeling of being in a boat and hearing the water, one of the water rowers is sure to please you.
If space is a problem, look for a rower model that folds or has a small footprint. If you are tight on space be sure to check out my article on the compact rowing machine for apartments.
Have you ever seen an Elliptical Rower? Click Here!
The Bottom Line and My Secret
My secret for getting the best possible rowing machine and an outstanding full-body workout is not so much the resistance type, or even the most expensive type, but the real secret is to buy a rowing machine that you will commit to and use most days.
No rowing machine, regardless of the resistance type or the price will do you one bit of good if you don't use it.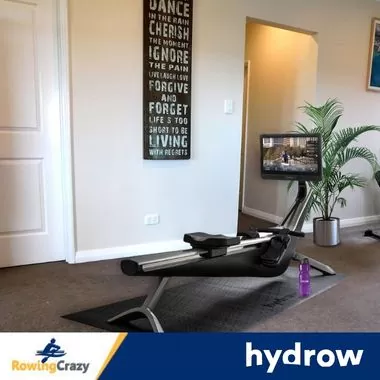 If you ask me for my first choice when it comes to rowing machines, the one I own and use is the Hydrow. This is computer-controlled magnetic resistance, but you can also manually adjust the resistance level if you wish.
The Hydrow has the best rowing programs, and the workouts and instructors are top-notch. These are not classroom or studio type of workout but on-the-water workout programs that burn calories and feels like the real thing.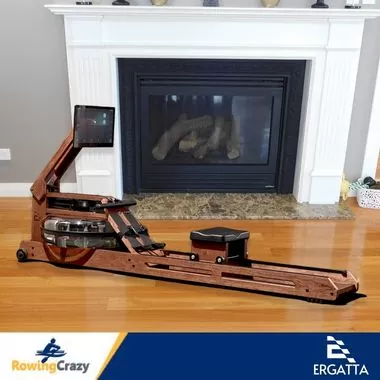 The Ergatta is my second choice. This is a computer-controlled water resistance machine, but rather than instructors, this rowing machine lets you play games, such as killing zombies, or race against other users.
This doesn't mean that the other resistance types aren't great. I've used various types and models of rowing machines that do feel like real rowing, and all these models offer a terrific cardiovascular workout. The two top rowers are simply my choices, but there are plenty of other rowers with amazing features.
No matter which brand, model, or resistance type of rowing machine you purchase, if you use it, you're already one step ahead of the game.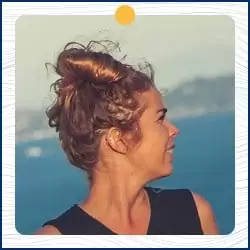 Written by Petra Amara – RowingCrazy.com
CEO & Founder of RowingCrazy, National Rower, Coxswain Womens Eight Team, Rowing Coach & Writer
Petra is a Mother of two and owner of Rowingcrazy.com. Petra lives and breathes rowing, she also has a passion for writing which lead her to start RowingCrazy.com to share her rowing experience and expertise with others.