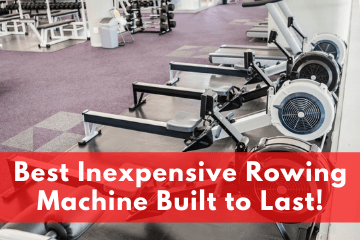 If you are looking to purchase a new home rowing machine, you are in the right place. Think of a reasonably priced magnetic rowing machine as an investment in your health, as even beginners can get a great work out!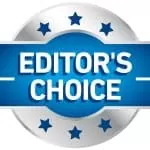 In A Hurry? Our Top Pick Affordable Rowing Machines:
Short on time but need to know which is the best inexpensive home rower? Here are my recommendations:
*We review fitness products impartially and may earn a commission from affiliate links. For details see our disclosure page.
You can read my full breakdown and review on all our recommended rowers further down in this article.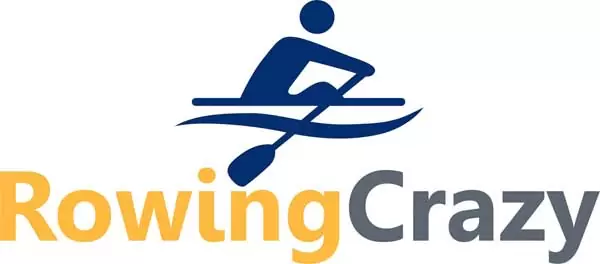 The best budget rowing machine is going to have an LCD monitor to track your health metrics, give you a total body work out, monitor your heartrate, and make use of a variety of levels of resistance. Fortunately, you can find a great budget rowing machine for your home gym right here online without even doing too much searching!
Decide what is the top priority for you. There are plenty of cheap rowing machines available, but only one or two that have features like bluetooth. One of the ways you can compare the different machines aside from price is by the menu of exercises the machines offer. A good air rower, water rower, or magnetic style of rower will allow you to do some built-in strength exercises in addition to the cardio work out you will get.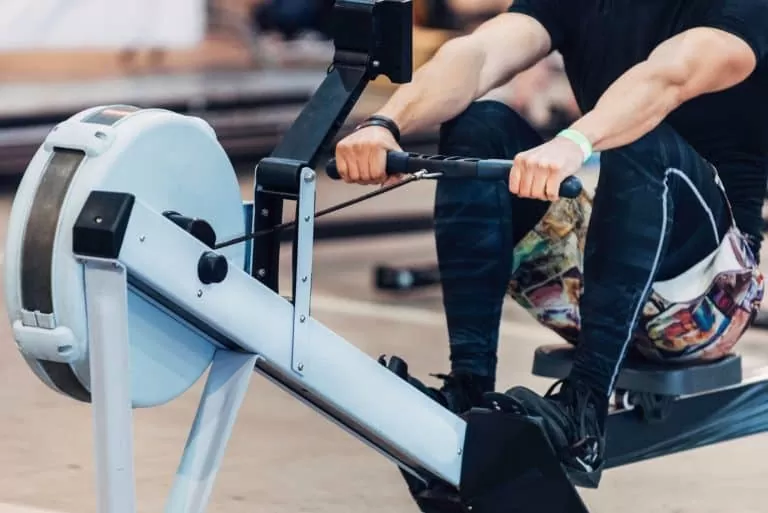 Always check the rating as some rowing machines don't get good reviews for a reason. There are some models like the body trac glider or the concept2 model that you might consider, but in reality, there are plenty of other rowers that have earned a similar rating and are not as expensive as those models.
While something like a body trac glider will give you a great rowing workout, you can go with a rowing machine from Sunny Health and still have the same rowing experience.
Click Here to See All Our Quiet Rowing Machines – Shhh!
What is the Best Inexpensive Rowing Machine?
First, you need to decide what type of resistance you are looking for, as you can get a magnetic rower, a water rower, or an air resistance rower. Most rowing machines come with heart rate monitors, so you should be able to get an elevated heart rate no matter what resistance type you choose.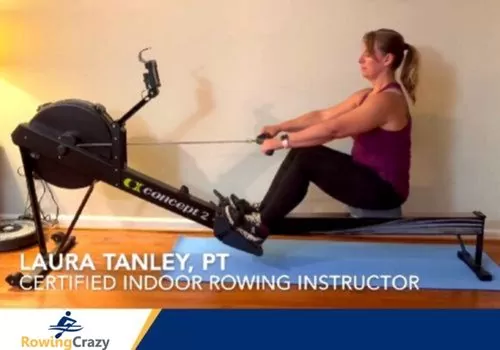 Even though you are looking for a cheap rowing machine you still want to make sure you get a stamina rower, so that you are building both strength and endurance when working out.
Focus less on the money. Look at consumer reviews and when you find a couple you like that are all similar then you can drill down and find the cheapest of the ones you like. Don't necessarily run out and buy the cheapest rowing machine you can find, as you do not want to get a money pit that is going to be constantly under repair, or worse, unusable. Look for cheap, but don't look for so cheap it should be free!
Not on a Budget – Want the Best Machine Out There? Click Here!
Is it Ever Worth Spending Extra Money on a Rowing Machine?
The short answer is – probably not. There are plenty of rowers with a high rating that are available on a budget, and you should actually have the problem of having too many choices instead of not enough.
Prioritize getting your workout in, and you can do that on a rowing machine on a budget, you do not need all the bells and whistles that cost more money. If you are not big into technology, don't spend the extra money on a huge LCD screen that syncs up to your phone. Buy a basic model that lets you get in a great rowing workout. If you are new to rowing be sure to check out our rowing machine 30 day challenge article, it is really easy and ideal for beginners!
Rowers are designed to workout every muscle group in your body, so no matter the rating, as long as you row you are going to get that workout in and burn calories. Your goal should be to buy the rowing machine that you will use the most and not worry too much about the rating or the extra gadgets that come with spending more money.
Which is the Best Type of Budget Rowing Machines?
Rowing machines are such a good addition to home gyms because of the total body workout you can get when using them. Obviously, you get a great cardio burn, but with a home rowing machine, you are also going to get a strength workout as your legs and arms both feel the burn. Don't forget that your chest and back will also be working hard when you are rowing.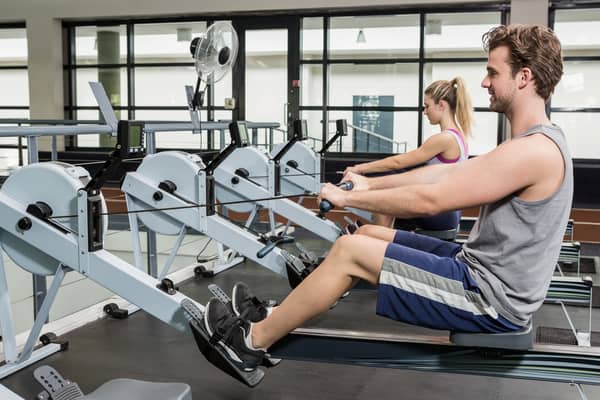 The best type of indoor rowing machine is going to have a lot of levels of magnetic resistance so you can easily decide how difficult you want your workout to be on a given day. With the right resistance system, many different people in your house can use the same indoor rowing machine, since you can switch those levels of resistance to easily match the needs of either a beginner rower or an expert. A cheap rowing machine can end up serving your needs just fine.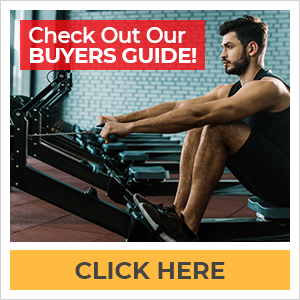 The short answer is the best type of rowing machine is whatever type will get you using it the most. The fanciest, most expensive piece of equipment will do no good if you use it as a coat rack in your bedroom. You can do a lot with a little and don't necessarily need to spend a lot of money on your gym equipment.
Click Here to See Our Top Picks Under $1000!
Our Top Pick & Top Choice for Folding Magnetic Rowing Machine
1. Bluefin Fitness BLADE Foldable Rower
In terms of magnetic resistance & levels of magnetic resistance, try out the Bluefin Fitness BLADE Home Gym Foldable rowing machines for a quality low impact workout. If you are worried about cardio machines taking up too much storage space, there is no other choice since this folds up so well. You can fold this up, store it in a corner and put a blanket over it. Nobody would ever know that it was a piece of gym equipment.
With a smartphone app, this magnetic rower can easily track your stats on your mobile device. The LCD monitor is easy to use and you will love the high-quality display. Don't forget about the high rating that comes with this rower, so you can buy with confidence knowing it is a well-respected and top rating rowing machine.
Pros:
LCD monitor lets you easily measure calories burned and time and distance rowed
Collapsible for easy storage and it is easy to move around – the best machine on our list in terms of storage options
Ergonomic for comfortable training with a padded seat and non-slip foot pedals
8 levels of resistance and tension control so you can sign up for harder workouts as you get stronger and more accustomed to rowing
Magnetic resistance and braking so you can easily control your movements
Cons
Because of its compact size, it feels a little light compared to something like the concept2 model d
LCD monitor can be difficult to troubleshoot and customer service does not always replace the monitor if damaged
The concept2 model d it is not, but this machine offers a lot in its place. If you live in a small place and are concerned about size this is by far the best rowing machine for you. It depends on what your priorities are with a rowing machine, but if how easy it is to move around matters to you, consider up this cheap rowing machine.
Overall Best Rowing Machine on a Budget
2. Sunny Health & Fitness Magnetic Resistance Rowing Machine Rower
One of the best rowing machines available online is the Sunny Health and Fitness Magnetic Rowing Machine. With a high rating, there is no doubt this machine will meet your needs. It comes with an LCD display to track all of your performance and health metrics as you row.
The magnetic resistance levels are easily adjustable so you can get the perfect full-body workout. If you are looking for the best budget rowing machine for your home gym, look no further than this magnetic resistance indoor rowing machine from Sunny Health and Fitness.
Pros:
Workout your upper body and lower body muscles with the easy to adjust magnetic resistance levels
If you are trying to lose weight, you will love the LCD display that helps you track calories burned
Transportation wheels make it easy to move this lightweight machine into an easy storage position
Foot pedals are non-slip so you will have no issues getting in a smooth rowing action and you can even use the foot pedals to get in some other exercises while you are on the rower
Cons:
Some users have had trouble contacting customer service when they have trouble with the machine
Magnets can slip over repeated use but can be adjusted
This machine is comparable to the more expensive concept2 model d indoor. The affordable rowing machine from Sunny Health and Fitness gives you many of the same benefits of the concept rower at a much lower price. You will enjoy a similar menu, ease of use, and LCD monitor, all while adding one of the best affordable rowing machines to your home gym.
Best Budget Magnetic Resistance Rowing Machine
3. FITNESS REALITY 1000 Magnetic Resistance Rower
If you are truly looking at affordable or budget rowing machines, then look at one of the best rowing machines available, the Fitness Reality 1000 Plus. Get your workouts in on this home rowing machine that also has a slide rail available for taller users.
This rower, with a high customer rating, can be used by anyone in your home as the resistance levels can be easily adjusted.
Pros:
The only bluetooth rowing machine available to sync your calories burned with your mobile device
Tall users will love the slide rail, as you use this rowing machine to get a full-motion arms and legs workout
High quality, made from the strongest materials
Stabilizing foot pads mean you can do additional full-motion exercises that work out your entire body, so you can get a truly complete work out in just one piece of equipment
Cons:
Health metrics tracking calories burned might not be completely accurate and should not be relied upon for your dieting and exercise tracking
Fitness Reality 1000Plus rower offers a difference between tension and resistance levels is not that much
The Fitness Reality 1000 Plus is going to give you more bang for your buck than something like the model d indoor rowing machine from concept2 model d. With the Fitness Reality 1000 Plus you can take advantage of the bluetooth capabilities and sync your metrics to your favorite mobile devices. If you are a techno-geek, this is the rower you want to purchase, as no other machine comes with as many technology capabilities as this one.
Did You Know You can Get a Rowing Machine on Finance? Click Here for Options
How to Find the Right Water Rower for your Home Gym
4. Sunny Health & Fitness Obsidian Surge 500 Water Rower
A good low impact hydraulic rowers are a great addition to your home gym. This type of exercise equipment is going to give you great workouts including full motion arms workouts. For a great rower, consider the Sunny Health Fitness SF RW5515. Like the Fitness Reality 1000 plus rower, you will be able to get a full body workout on a rower that has a high rating.
Pros:
Workout all your muscles and increase your workout time with this hydraulic resistance system, which is better for strength and cardio training than any other type of resistance
Rubber wheels make these cardio machines easy to move around in your home and it can be stored upright against a wall and out of the way
The Sunny Health Fitness SF RW5515 makes use of 16 fan blades that control the resistance levels
Slide rail is a good length so tall people can use this machine
User weight capacity of 300 pounds
Hydraulic piston powers the unit
Cons
Challenging for repairs as sometimes the manufacturer wants to mail the entire unit back to them to fix it, but durability usually isn't an issue.
Sunny health fitness SF RW5515 is one of the top rowing machines available today. In fact, Sunny Health has many top rowers on the market, and just comparing the different options from Sunny Health could be all the research you need to do when picking out the right rowing machine for you. In this case, take advantage of the hydraulic rowers resistance for a great water rowing workout with the Sunny Health Fitness SF RW5515. For a cheap rowing machine, the hydraulic resistance is a fantastic way to make sure you are getting in a hard workout that will give you full motion exercise, with the soothing sound of water!
Best Air Rower on a Budget
5. Stamina ATS Air Rower 1399
Check Price
Don't forget about air as a resistance type, as you can easily find a quality machine that is powered by air. For great workouts that use air for resistance consider one of the best air rowers, the Stamina ATS Air Rower or the Stamina Body Trac Glider 1050, both are well-priced rowing machines, and their resistance using air will easily meet your needs.
Pros:
This Stamina rower has a great folding design to maximize the number of storage options for the machine in your home
Air resistance matches your pace, so for a harder workout all you have to do is row faster
Upholstered, padded seat for great comfort while you are using this rowing machine
Good length and strength in the slide rail, offer a smooth ride in each work out
Easy to read LCD display to track all your health and performance metrics
Air resistance makes it easy for beginners to get acclimated to this rower
Cons:
Air resistance is not the best way to build strength
The weight capacity on this air rower is only 250 pounds so it's possible you will need to lose some weight before using this rowing machine, or you would risk voiding the warranty
6. ATS Rower Vs Body Trac Glider 1050
The Stamina ATS Air rower is one of the best rowers powered by air for resistance and always has a high rating. The Stamina Body Trac Glider is a similar machine as the ATS Air Rower, but if you are trying to decide between the two for which one is the best rowing machines in this brand then choose the ATS Air rower over the Stamina Body Trac Glider, as it is more durable and gives a better rowing motion, plus it has a higher rating. If you are tall or larger in size then you need to consider the slide rail length and weight capacity. Out of these two rowers, the ATS Rower easily wins hands down.
Rating Differing Rowing Machines
How should you rate the different options of exercise equipment and rowing machines? What's important when you are making your choice? Do you have a preference on which resistance type you row with?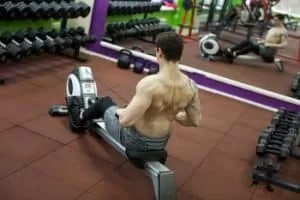 Air rowing machines or air resistance rowers, are good if you are easing into a workout routine because you control the resistance levels by how hard and fast you row ( learn more on how to row faster ).
Magnetic rowing machines, or magnetic resistance are going to offer you the best menu in terms of using a different resistance level since it's easy to use their foot pedals and get in a great workout, which will drastically help your strength and fitness training.
Water rowing machines, or water resistance that rely on water are a great machine to give you the purest row possible since the water rowers have you feel like you are out on the water. Hydraulic resistance rowers that rely on a hydraulic piston are the closest thing you can get to sculling out on the river. Find your stroke and pretend the sun is hitting your face.
As you can see, it depends on what your individual preferences are. If you want rowers with a Bluetooth feature, you only have one or two options. If you are just looking for an affordable rowing machine or a cheap rowing machine, you can get one of many depending on what type of resistance you are looking for. If you are tall, don't forget to look for a long slide rail to accommodate your taller frame.
How does Rowing Compare to Other Exercise?
The best way to think about a rowing machine is as an investment into your body's total health. While you can always supplement with dumbbells and weight sets (for upper body), you really don't need to if you have a good rower.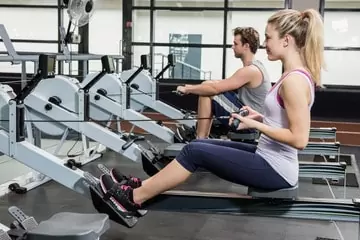 No other piece of equipment can work out as many muscle groups as a good rowing machine. You will get a cardio workout, which is great for your heart and lungs, and your muscles will also get a strength workout at the same time.
You don't need a gym membership with access to a bunch of different fancy machines. This one type of machine truly can do it all. Once you have a bunch of rows under your belt, you might want to supplement if you find any weak spots in your fitness routine, but you probably won't even need to!
Is a rowing machine better than running
Compared to running, it is a much better exercise. (Side Note: You might also like to read is a rowing machine better than running article or our rowing machine vs treadmill article) You get the same cardio benefits without the knee and joint pain that comes with frequent running, and you also get the added benefits of building strength in almost all your muscles, while running just focuses on your lower body.
What other Equipment do you Need?
If you insist on adding some other pieces of gym equipment to your home, consider the following options, which you can find on Amazon and should all be fairly inexpensive:
Yoga mat – for more than just yoga, you can also do stretching and strength exercises on the mat
Flexible dumbbells – get some dumbbells that let you easily change their weight so you can add weight as you get stronger
Foam roller – stretching is the most important exercise you can add to your rowing routine, and a good foam roller will help you get knots out of muscles that get tight from doing a lot of rowing
Sweat towels – the only necessity on this list, grab a cheap pack of sweat towels so you can mop of after yourself and keep your rowing machine's electronic components clean and dry from any sweat you drip while working out
If you add exercises to your workout routine you should focus on ones that will improve your rowing performance like yoga, stretching, and some light strength training. This will help you be a more effective rower, burn more calories, and get in shape quicker.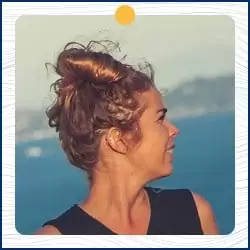 Written by Petra Amara – RowingCrazy.com
CEO & Founder of RowingCrazy, National Rower, Coxswain Womens Eight Team, Rowing Coach & Writer
Petra is a Mother of two and owner of Rowingcrazy.com. Petra lives and breathes rowing, she also has a passion for writing which lead her to start RowingCrazy.com to share her rowing experience and expertise with others.